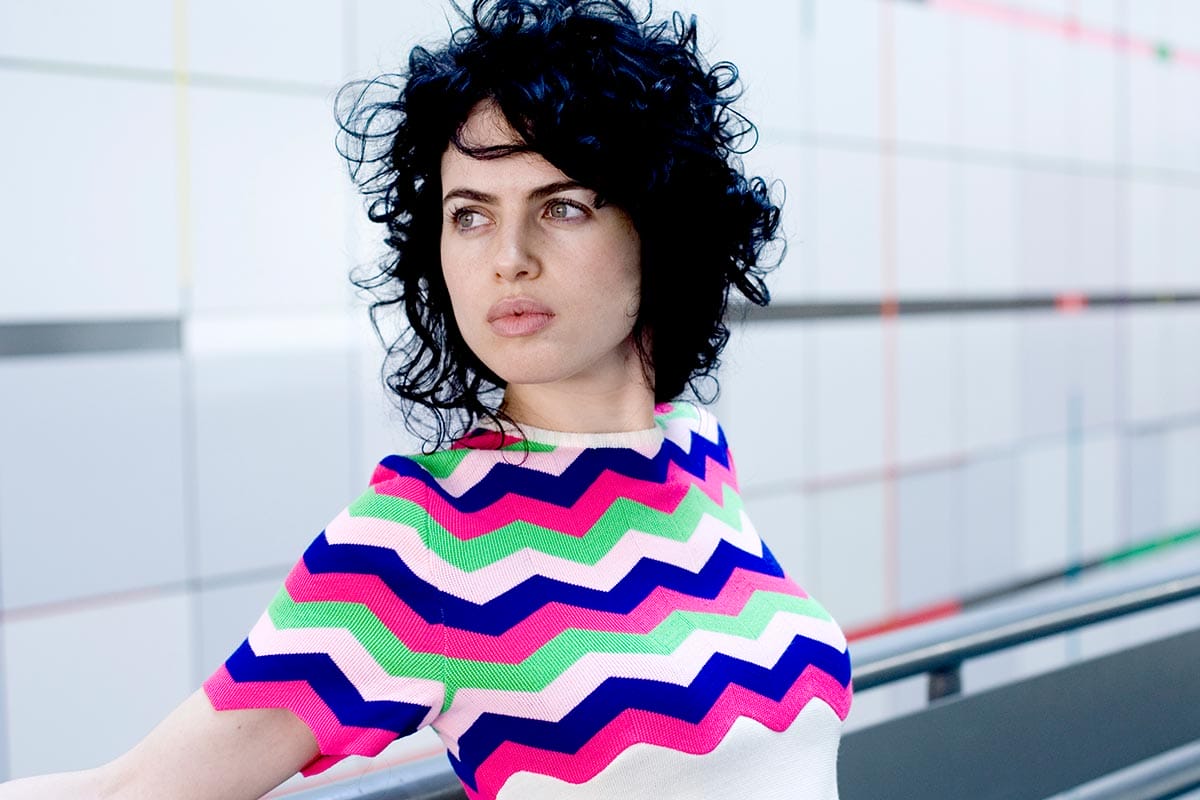 Born to a family of architects and builders of the new State of Israel, architect and designer Neri Oxman was raised in Haifa's Mount Carmel. Her father was trained at Harvard amidst a young generation of architects dedicated to remaking Modernism; her mother was born to a family of winemakers and educators who helped shape the Hebrew language.
Initially drawn to medicine, Oxman studied at Hadassah Medical School in Jerusalem. Later driven by a passion to build, she studied architecture at the Technion and received her diploma from the Architectural Association in London, where she was first introduced to digital design. Following a period of professional work in London, she journeyed to the States to complete her PhD at MIT under her mentor, the late William J. Mitchell. Today, Oxman is MIT's Sony Corporation Career Development Professor of Media Arts and Sciences.
While nature is her muse, Oxman uses computer algorithms and digital fabrication technologies to transform optimized shapes and environmental behaviors into three-dimensional forms and systems. Her experimental chaise lounge, ironically named "Beast" — designed in collaboration with Professor W. Craig Carter and fabricated by Stratasys — is printed out of eight materials of varying flexibility countering the body's pressure points.
Oxman's multidisciplinary approach to design led her to develop the design field of material ecology, dedicated to establishing a "deeper, more scientific and precise relationship between the design object and its environment." She seeks to do away with assembly lines that have, for over a century, "dictated a world made of parts." In 2010, she founded the Mediated Matter group at the MIT Media Lab, where her research is at the intersection of biology, computational design, materials science, and digital fabrication.
Oxman continues to challenge the design and construction of objects, buildings, and systems — even those that seem unimaginable.
Awards and Accomplishments
One of ICON's top 20 most influential architects
One of the 100 Most Creative People by Fast Company
40 Under 40 Building Design + Construction Award
Graham Foundation Carter Manny Award
International Earth Award for Future-Crucial Design
METROPOLIS Next Generation Award
Jury Members
2014 Vilcek Prize in Design
Jane Adlin
Associate Curator for Design and Architecture, The Metropolitan Museum of Art
Paola Antonelli
Senior Curator, Department of Architecture and Design, The Museum of Modern Art
Aric Chen
Curator of Design and Architecture, M+ Museum
Ron Labaco
Marica Docter Curator, The Museum of Arts and Design
Ellen Lupton
Director of the Graphic Design MFA Program, Maryland Institute College of Art
Murray Moss
Partner, Moss Bureau