Great architecture can transform people. But Iranian-born architect Mona Ghandi is flipping that equation — she's designing spaces that people can transform.
At the University of Tehran, her perspectives broadened thanks to the diverse cosmopolitanism of the student body. But she also recognized that opportunities in Iran were limited by her gender.
"I wanted to…pursue my goals in a more equitable context," she says. So she moved to the U.S. to pursue a graduate degree from the University of California, Berkeley — where she first met experts in computational design. Ghandi's mind has always been drawn to the creative arts and analytics, and at Berkeley she dug into both.
Now a professor at Washington State University, she's still exploring the relationship applying advanced computational technologies to architecture in the hopes of creating work that is psychologically reactive to its users. She is currently focusing on neurological and biofeedback data — brainwaves, heart rates, etc. — to create built environments that can detect users' behavior and respond to their emotional state.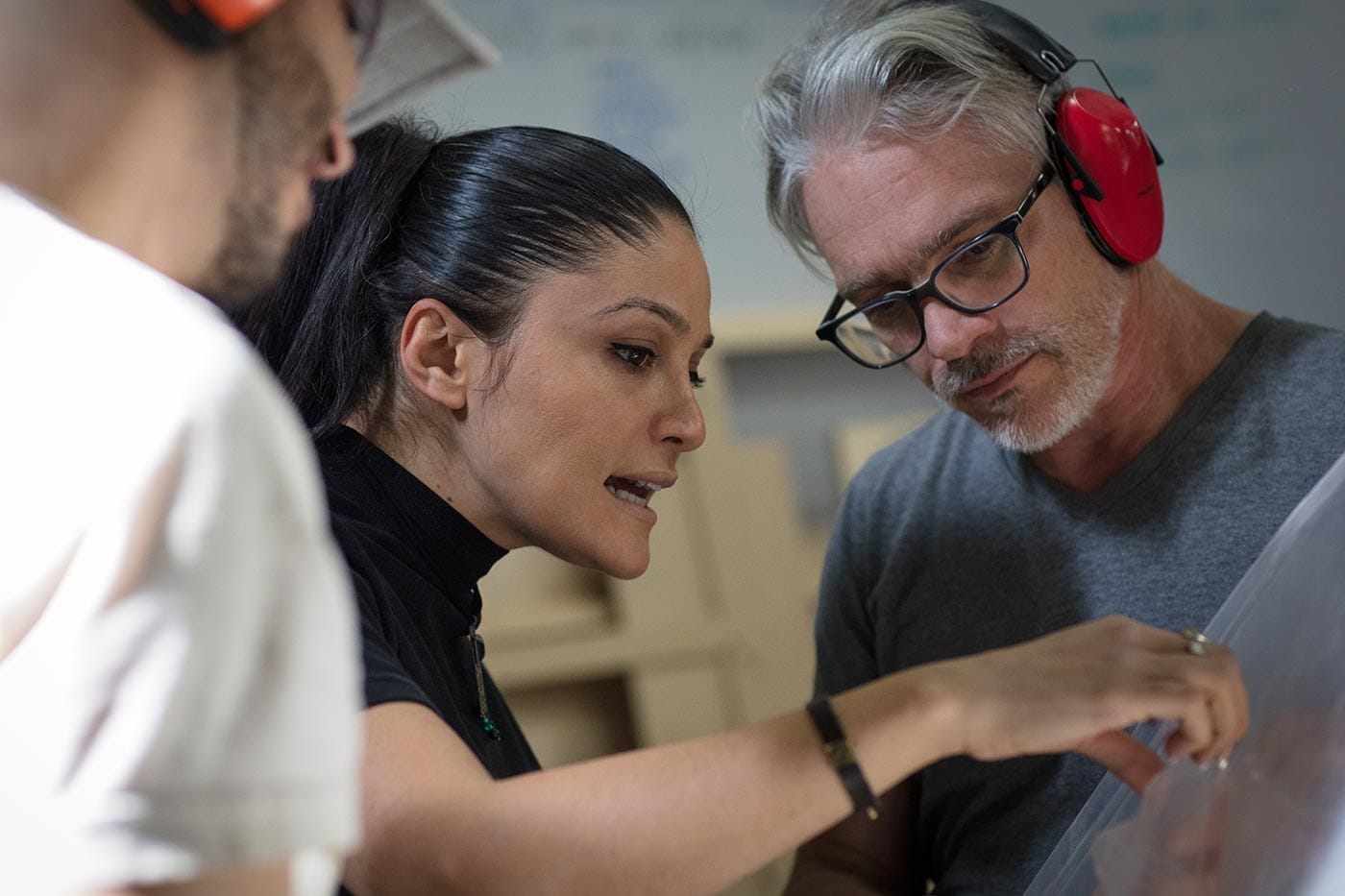 The hope is to create "compassionate spaces" that react to users through a unification of materials, form, structure, and interactive systems of control. She is part of an emerging school of design thinking, exploring what has come to be called "adaptive architecture"; she refers to architecture not as an inert object but as a "living organism."
To do this, she creates mock-ups of architectural elements and links them with biofeedback and neurological data. She is currently working with a full-scale wall that can change in shape, lighting, opening, and skin depending on the emotional and psychological profile of its users. "I'm trying to heighten the level of intimacy between the mind, body, and the environment to the point of dissolving the boundaries and making a single entity," she says.
Awards and Accomplishments
IAAC and Autodesk on Joint Research Grant, Boston, MA and Barcelona, Spain (2017)
SEED Grant, WSU New Faculty Grant (2017)
Honorable mention, "Transiting cities, low carbon future," Latrobe, Australia (2013)
First place, "Tehran Stock Exchange," Tehran, Iran (2013)
First Place, "Abou Nasr Landscape," Shiraz, Iran (2011)
Jury Members
2018 Vilcek Prize for Creative Promise in Architecture
Jennifer Dunlop Fletcher
Curator of Architecture and Design, San Francisco Museum of Modern Art
Rosalie Genevro
Executive Director, The Architectural League of New York
Cathy Lang Ho
Editor and Curator
Adam Yarinsky
Principal, Architecture Research Office