Growing up in Nanjing, China, Jing Liu didn't see architecture as a viable career path. "The professions you were allowed to choose from at that time were medicine or business," she says.
But at 13 she and her family moved to New Orleans, where Liu fell in love with architecture, going on to study it at Tulane University. Her Brooklyn-based firm, SO-IL, has had a meteoric rise, winning commissions around the world — the types of projects many architects two decades her senior vie for — including the Jan Shrem and Maria Manetti Shrem Museum of Art at the University of California, Davis, the venue for New York's Frieze Art Fair, and a mixed-use district on the banks of the Seine River, commissioned by the City of Paris.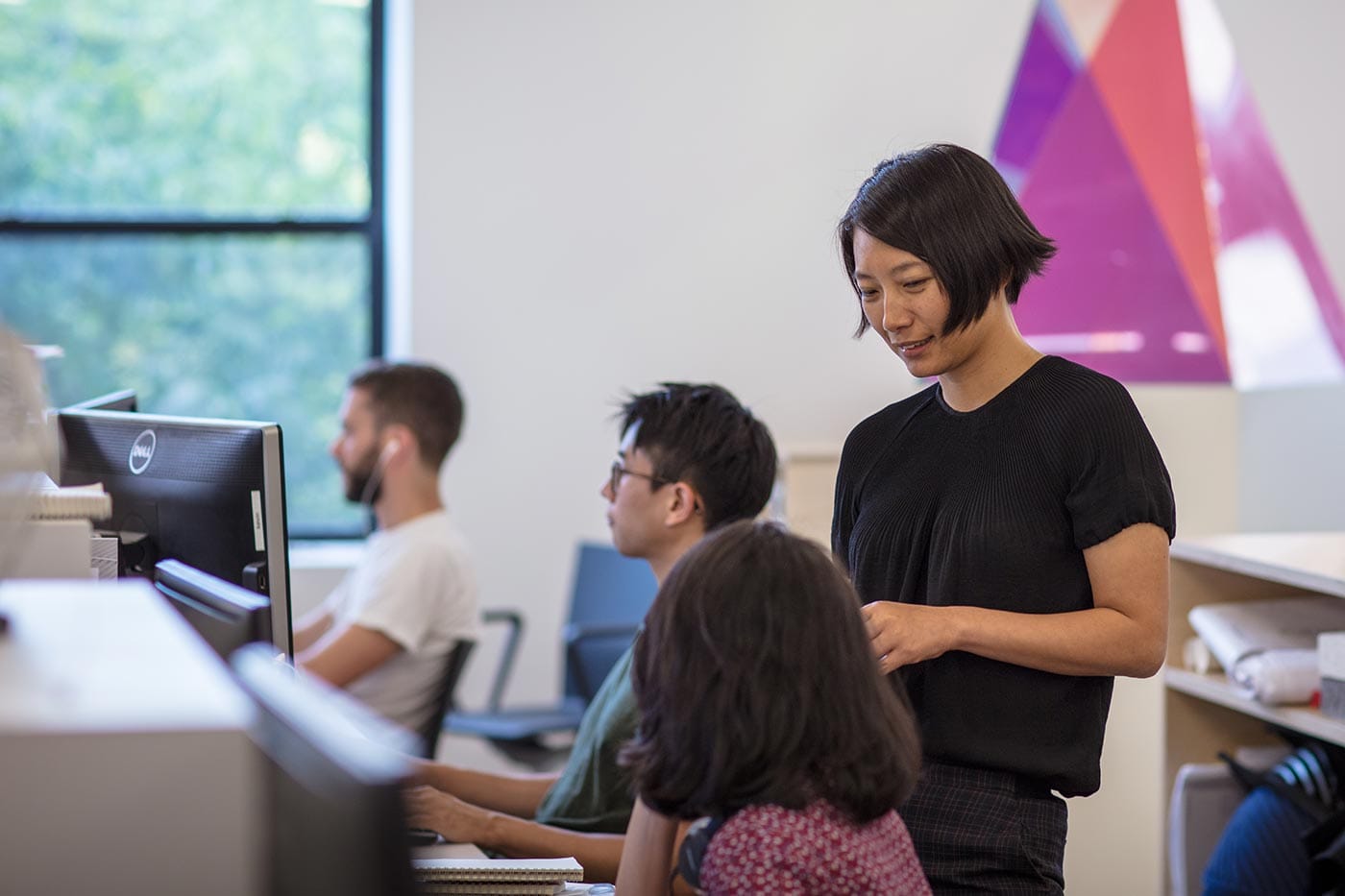 Her practice showcases a distinctive playfulness, but it's also a serious inquiry into urban housing and sustainability. Liu teaches architecture at Columbia Graduate School, where her research places a strong emphasis on shared space — rooted in her Nanjing upbringing. "I lived in a courtyard house, and we all shared a kitchen, we all shared one bathroom and one place to wash our clothes," she remembers.
She shares her interest in communal environments with her two partners, who are also international. Now Liu is examining the nuances of the American legal environment. "A few years ago, we wanted to explore this type of co-living project in Brooklyn, but we came to realize the legal structure in the U.S. makes it nearly impossible to develop co-housing," she says. Still, Liu has come a long way since arriving in the U.S.
Awards and Accomplishments
Moire Gemmill Finalist, Architectural Review London (2017)
Emerging Voices, Architectural League of New York (2013)
New Practice, AIA New York (2010)
Young Architects Program, MoMA/PS1 (2009)
Jury Members
2018 Vilcek Prize for Creative Promise in Architecture
Jennifer Dunlop Fletcher
Curator of Architecture and Design, San Francisco Museum of Modern Art
Rosalie Genevro
Executive Director, The Architectural League of New York
Cathy Lang Ho
Editor and Curator
Adam Yarinsky
Principal, Architecture Research Office