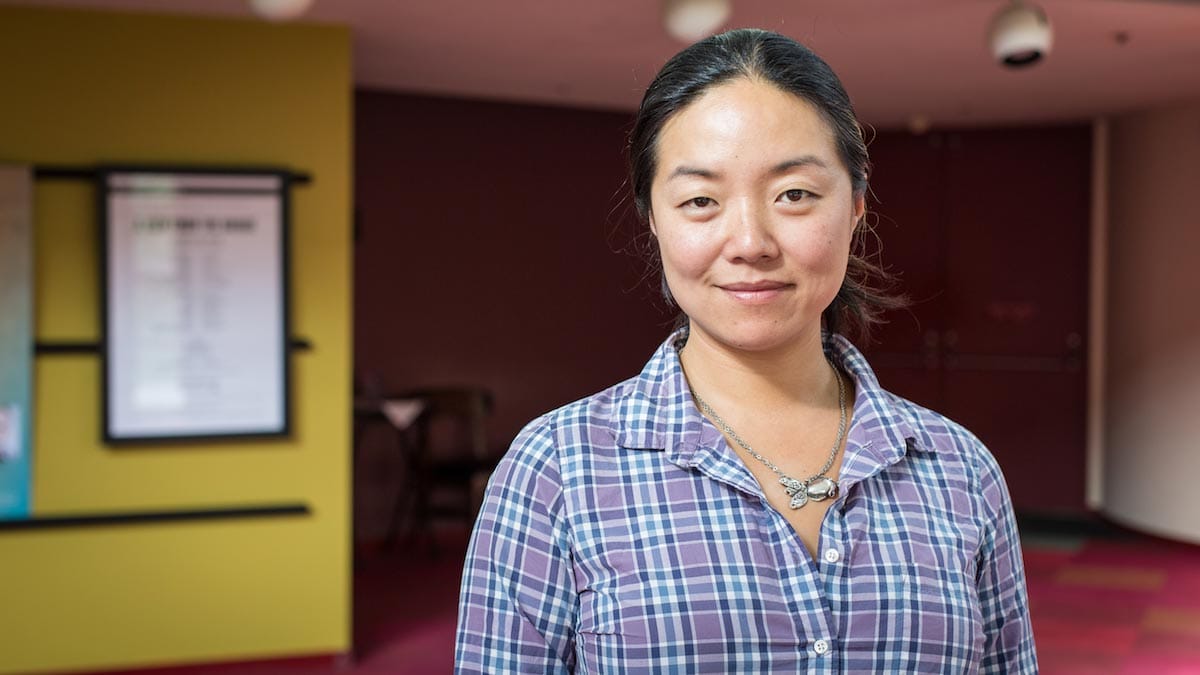 Desdemona Chiang was born in Taipei, Taiwan, and spoke Mandarin, her first language, in the care of her grandmother while her parents pursued their graduate studies in the U.S. When Chiang was 3, she joined them in Southern California, and started elementary school in an English as a Second Language program. The wonders, fears, and estrangements of that immigrant upbringing in Los Angeles and Orange County have always nourished her artistic sensibilities. "I love confronting worlds that are not my own," says the artist, "investigating stories and territories that are marginalized and underrepresented."
Chiang intended to major in molecular cell biology at the University of California, Berkeley, when, as a freshman, she enrolled in "Introduction to Acting" to fulfill a distribution requirement. She found herself awed by the theatre's potential to express powerful forces she had always reckoned with in her life and mind — otherness, disorder, death, ritual.
A double major was born, and graduate training followed; she earned an MFA in directing at the University of Washington, then cut her teeth staging new plays, working with Berkeley's Impact Theatre to develop and direct work with emerging writers. "When you first come out of school, you do whatever you are hired to do," she says of the five years she spent honing her craft, trying to realize each playwright's distinctive voice. It was not always easy. "Being an Asian female director in America is hard. There is no social validation or model for it. Asian cultures tend to reject the notion of a career artist."
Along the way, Chiang found institutional recognition, but her work took a quantum leap when she co-founded Azeotrope, a Seattle-based company, in 2010. With a mission to produce new and contemporary stage productions about the invisible and marginalized, the theatre occupies a progressive place on the aesthetic and political spectrum.
Awards and Accomplishments
Princess Grace Award (Robert and Gloria Hausman Theater Honor)
TCG Young Leader of Color, Lincoln Center Theater Directors Lab and Directors Lab West.
Gregory Award Recipient for Outstanding Direction
Jury Members
2016 Vilcek Prize for Creative Promise in Theatre
Koji Aoshika
Vice President, Music Theatre International
Christopher Hibma
Producing Director, Theatre Program, Sundance Institute
Sade Lythcott
CEO, National Black Theater
Kristin Marting
Co-founder and Artistic Director, HERE Center for the Arts
Michael Robertson
Managing Director, The Lark