Rena Owen is one of the most recognizable Polynesian actors and has brought authenticity to stories of the people of New Zealand and the South Pacific for audiences around the globe for more than three decades.
Owen garnered international acclaim for her powerful portrayal of Beth Heke in Lee Tamahori's Once Were Warriors (1994), and has gone on to star in major films and television series in multiple countries, with more than 65 credits, including portraying Taun We in Star Wars: Episode II & III. Only six actors in the world have worked with both filmmaking legends George Lucas and Steven Spielberg and to date, Owen is the only woman. Having demonstrated exceptional accomplishments in the field of theatrical motion pictures, Owen was accepted as a member of the Academy of Motion Picture Arts and Sciences (AMPAS) Class of 2022.
The Vilcek Foundation is delighted to host Rena Owen as one of our New American Perspectives filmmakers at the 2022 Hawai'i International Film Festival. Comprising film screenings, filmmaker discussions and panels, and classroom presentations by filmmakers, New American Perspectives centers the work of immigrant and foreign-born filmmakers and highlights their contributions to contemporary film and cinema.
Whina
Owen stars in Whina, a dramatic biographical film about the late Māori leader and activist Dame Whina Cooper. Whina tells the story of a woman formed by tradition, compelled by innovation, and guided by an instinct for equality and justice. Cooper's legacy as the Te Whaea o te Motu (Māori: Mother of the Nation) has been an inspiration to generations of indigenous people both in New Zealand and around the world.
Born to tribal leader Heremia Te Wake in Panguru, New Zealand, Cooper began her early career in advocating for land rights and development programs for Māori people in the Hokianga in Northland. Throughout her life, Cooper worked tirelessly to preserve the rights, standing, and heritage of indigenous communities in New Zealand, with a particular focus on supporting the rights of indigenous women. In 1975, at the age of 80, Whina Cooper led the Māori land march, a 1,100-kilometer march from Northland to the NZ parliament building in Wellington, in protest of the loss of Māori land, Māori rights, and the Māori language. 
Kotahi tatou: We are one people
Dame Whina Cooper's life and work resonated deeply for Owen, who is of Māori descent on her father's side; her tribe is Ngati Hine. Like Cooper, Owen is bi-racial, both grew up in the north of the North Island in small predominantly Māori rural communities, both were raised in all aspects of their Māori culture and also Catholicism. Owen has vivid memories of Cooper—a powerful and imposing presence—from New Zealand's annual Catholic Conferences held in Pangaru during her youth. Owen also witnessed the Māori Land March as it progressed through her hometown, Moerewa when she was an adolescent, with one of her aunts joining in the march and continuing on to parliament with Cooper and the Te Rōpú Matakite in 1975.
"This is very special and significant for me to return to HIFF with Whina," says Owen. "From Hawaii to Aotearoa (New Zealand) to Rapa Nui (Easter Island) is the Polynesian Triangle and the indigenous people within this triangle share ancestry, similar histories and stories. We consider ourselves to be 'relations'. Whina Cooper's fight for Māori land during her lifetime resonates with the fight for Mauna Kea in Hawaii."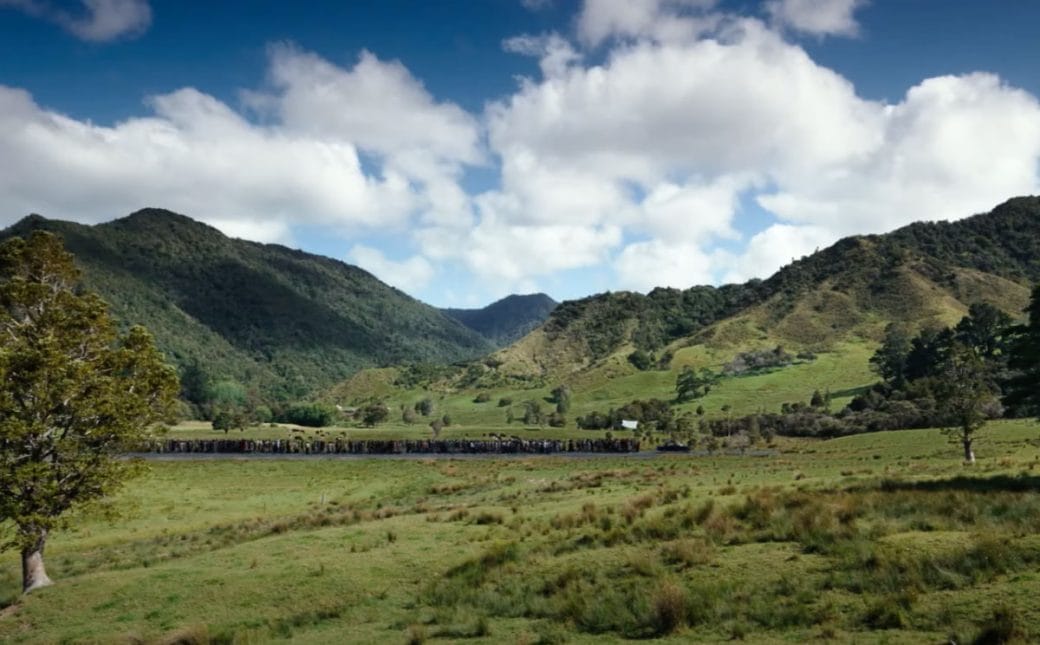 Owen says, "I share and will always promote Dame Whina Cooper's belief, 'Kotahi tatou,' which means, 'We are one people.' "Whina believed in unifying and bringing all people together." says Owen. "I believe my job as an actor and writer is to portray aspects of humanity that hopefully shed light where there is darkness and enable understanding, bridge building, and healing."
New American Perspectives
The Vilcek Foundation will present a screening of Whina with a Q&A with Rena Owen at the Kahala Consolidated Theatre in Honolulu, Hawai'i, on Thursday, November 10, at 8 p.m. HST. Owen will also participate in a panel discussion with all of the 2022 New American Perspectives filmmakers at the Kahala Consolidated Theatre on Saturday, November 12, at 1:00 p.m. HST.