Alejandro Sánchez Alvarado is the executive director and chief scientific officer of the Stowers Institute for Medical Research in Kansas City, Missouri. A molecular and developmental biologist, his work focuses on the molecular, genetic, and cellular processes of regeneration in living organisms.
Sánchez Alvarado has studied regeneration in animals like the flatworm Schmidtea mediterranea as an experimental paradigm to understand cellular and tissue regeneration. He also has used these studies to provide insight into the processes of cellular and molecular aging and degeneration in humans, with an eye towards understanding the potential for regenerative medicine.
The scientific method: A way of seeing the world
Sánchez Alvarado recalls being a scientist long before he ever would have categorized himself as one. As a child, Sánchez Alvarado was fascinated about the world around him—people, surfaces, machines, plants and animals—examining each part and how they interact with one another. "What I've been doing all my life is to apply the scientific method without knowing it," he recalls. "The scientific method provided me with an opportunity to better understand the world I lived in."
This curiosity about the world and fascination with each new discovery characterizes what has made Sánchez Alvarado successful as a scientist. He is relentless in his interrogation of the processes of regeneration, asking complex questions that bring scientists closer to understanding the mysteries of life.
Language and lenses: Syntax and seeing things differently
Immense advances in technology over the past few decades have expanded the possibilities of what scientists can investigate, observe, and understand about the natural world. "The rate of technological advances that are spilling over into the biological sciences is extraordinary. It allows us to access biology we couldn't access before," says Sánchez Alvarado, who is confident that the combination of advances and ingenuity will enable scientists to find applications for regenerative medicine in this century.
Sánchez Alvarado credits being an immigrant and being bilingual as having a profound impact on his work as a scientist, noting how the syntax interpretations of problems or ideas in two different languages—English and Spanish—help him to form more nuanced ideas and hypotheses. "Because every language is an interpretation of the universe, the more interpretations one has access to, the richer our comprehension of the world becomes," he says. "I also see it as a responsibility that if I can see this much, I need to share that."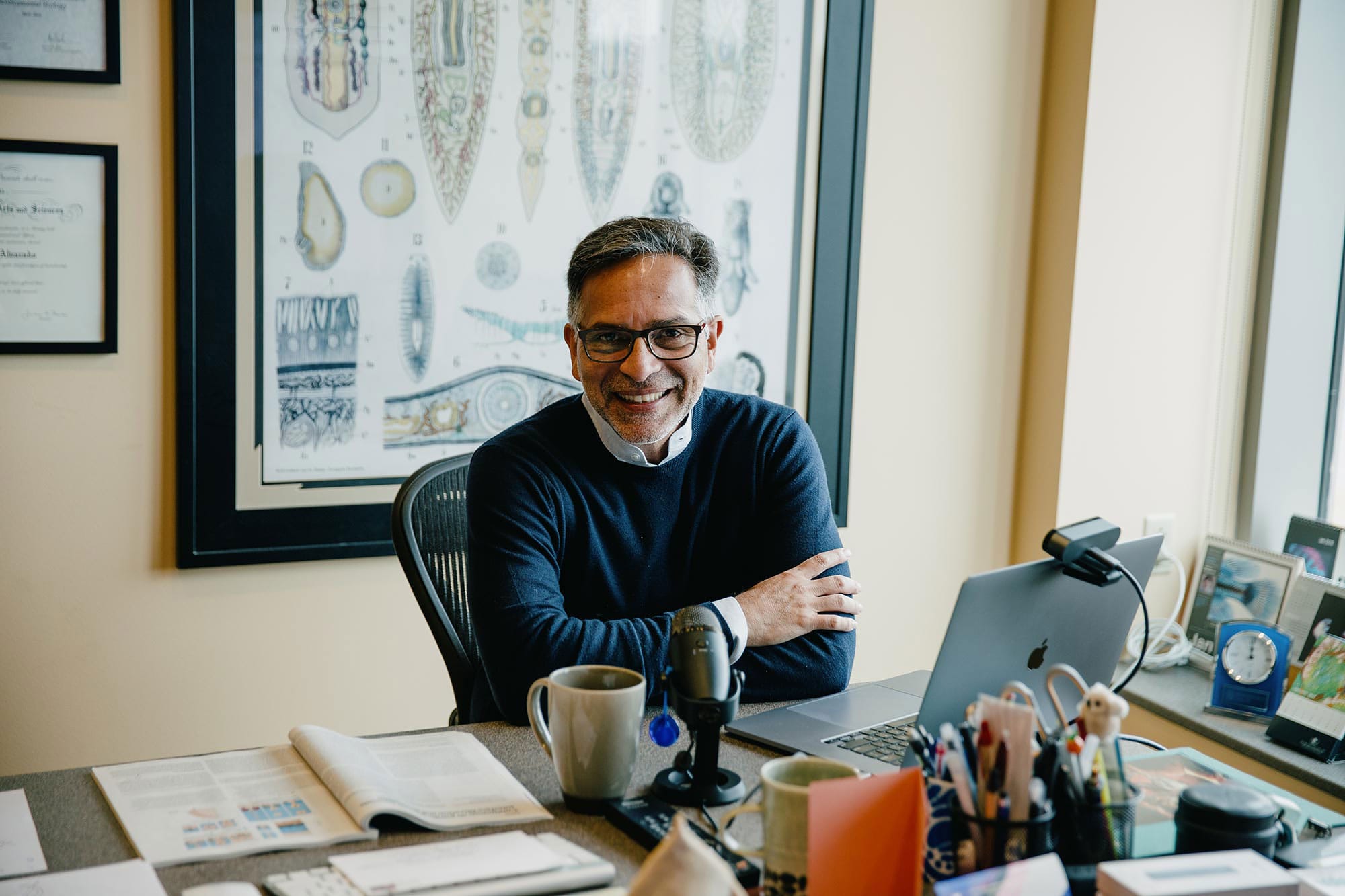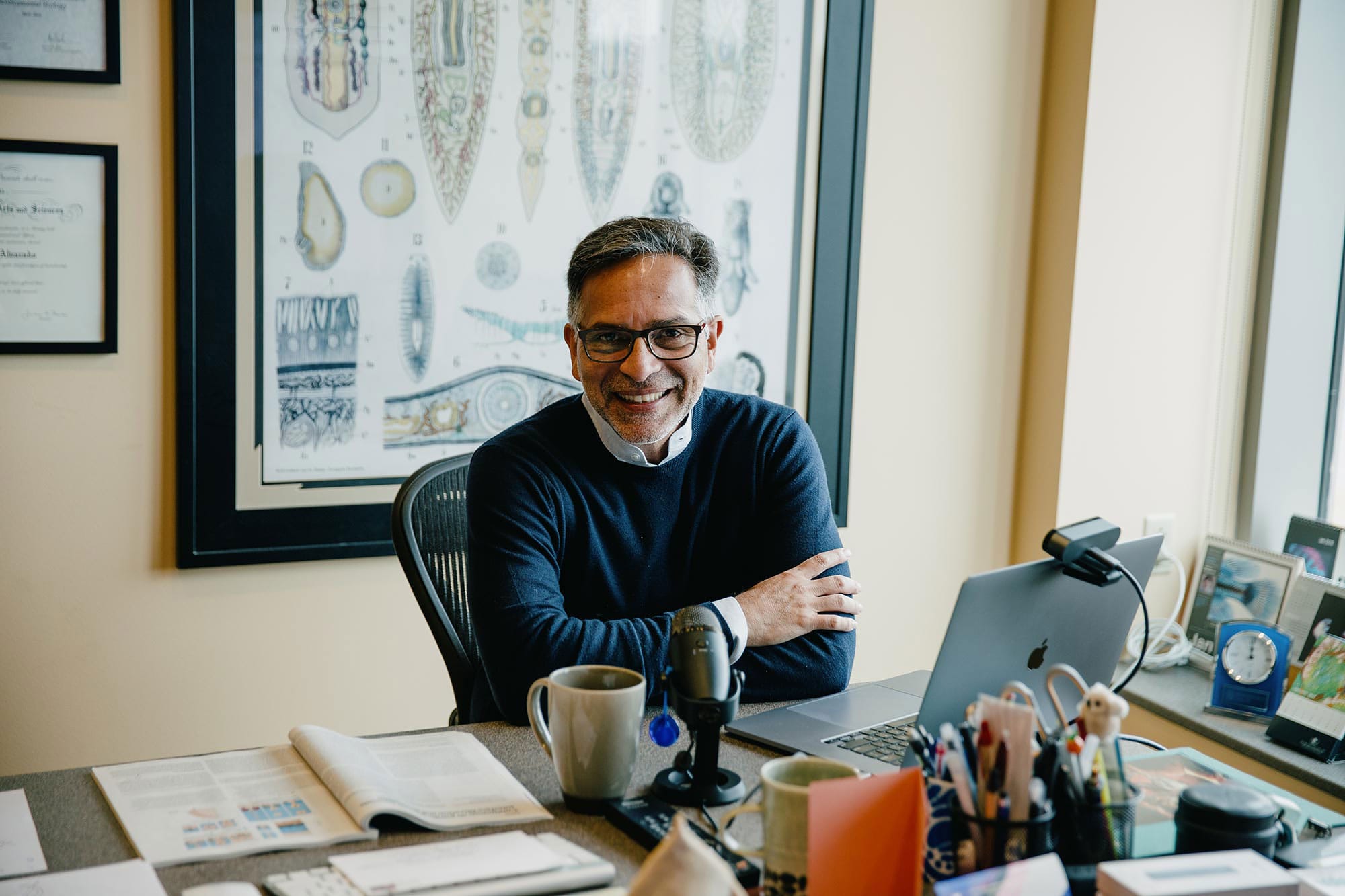 Making the improbable possible
Immigrants are widely represented in the biomedical sciences, and are among those leading scientific research and discovery in the United States. Sánchez Alvarado reflects both personally, and universally, on the sacrifices that immigrants make to pursue the subjects and work they are passionate about in the sciences. "We left everything behind to pursue an idea," he says. "[We were] not looking for fame or fortune. [We] are looking for answers to questions."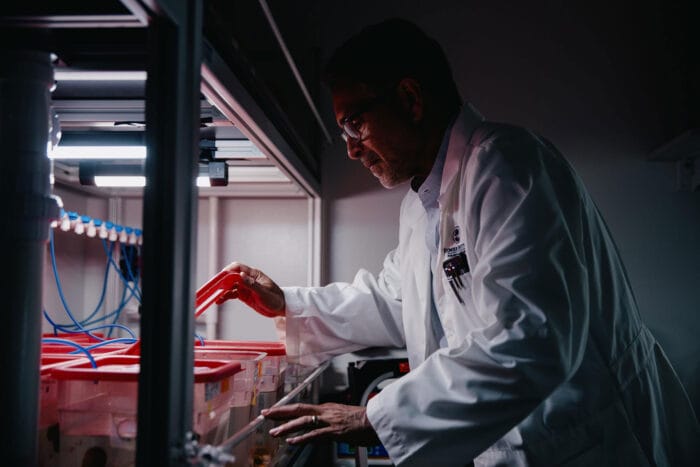 In late October 2022, the Vilcek Foundation gathered the recipients of the 2023 Vilcek Foundation Prizes for a celebration in New York. Sánchez Alvarado spoke at the evening's gathering, on how the celebration of immigrants' successes might inspire other immigrants in their own careers. "I like to believe that our combined achievements increase the probability that many more children like us can grow to reveal what they know," he said. "I'd like to thank Jan and Marica for their vision, and for making tonight's celebration of what was improbable possible."