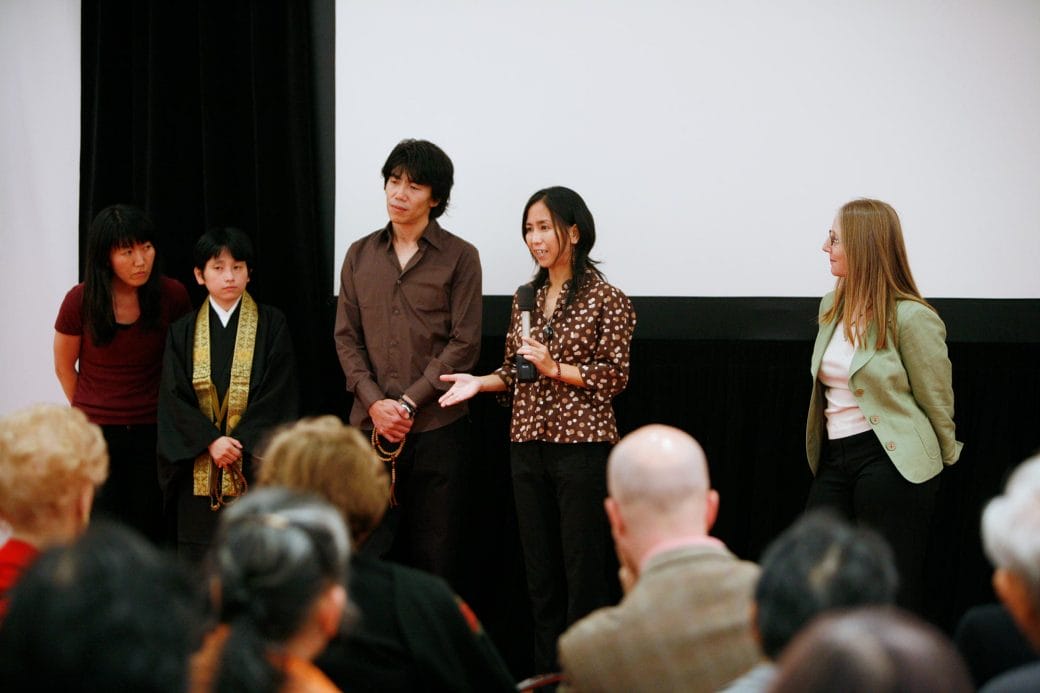 Following its world premiere to sold-out audiences at the Hawaii International Film Festival in 2007, the Vilcek Foundation was proud to host the New York City premiere of The Gatekeeper of Enmyoin. Written, filmed, edited, and produced by Japan natives Reiko Tahara and Max Uesugi, this documentary film tells the fascinating story of Teijun Ogawa, a female Buddhist priest (niso), a rarity in the male-dominated Japanese Shingon Buddhist sect.
Although Teijun is willing to tell the filmmakers of her life after being given to a temple at age seven, and how she single-handedly built the Enmyoin temple, she refuses to comment on her experiences as a woman. It is only after her death, at the age of 95, that the filmmakers learn Teijun had chosen a young woman as her successor. This revelation inspires them to return to Enmyoin to investigate Teijun's unspoken feelings and bold decision. Teijun's story is made more poignant because it shares elements of Ms. Tahara's own experiences as an immigrant, woman, wife, and mother, and her search for balance and freedom.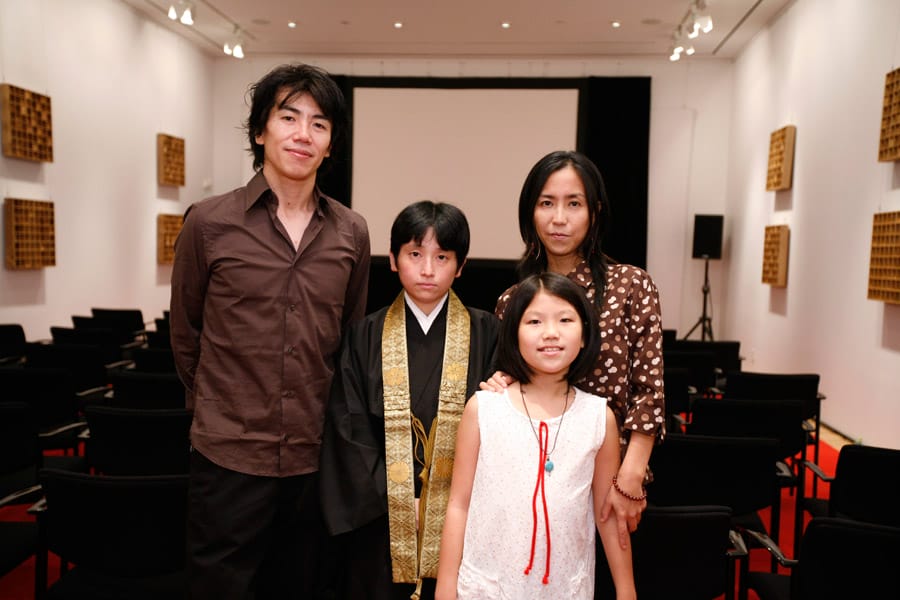 About the Filmmakers
Reiko Tahara's love of writing naturally led her into filmmaking while she was still a teenager.  After coming to the United States, in 1991, her short film remnants (1995), an essay documentary about the image of the West in Japan, was screened at more than 30 festivals and art venues, including the Margaret Mead Film and Video Festival, SXSW, New York Asian American Film Festival, Women in the Director's Chair Film Festival, and the Japan Society (NY).  She has been collaborating with filmmaker, film composer, and sound designer Max Uesugi since 1994.
Reiko is a fellowship recipient of 2007-2008 Japanese Government Overseas Study Program for Artists in Experimental Documentary category.  She also teaches a documentary history course at the New School's Graduate Certificate in Documentary Media Studies Program in New York City, and runs a neighborhood video business specializing in memoir video creation and home-movie archiving.
Reiko, a native of Kichijoji, Tokyo, holds degrees from Waseda University (Tokyo) and from New York's New School for Social Research (an MA in Media Studies). She also attended the University of Illinois at Urbana-Champaign (Journalism Dept.) on a special scholarship.
Max Uesugi is from Uno, Okayama, Japan. Before coming to the United States, he managed an imported record store/recording studio, played the bass guitar in several bands in Osaka, and hosted a weekly radio show Sweet Soul Music in Okayama. He came to New York to pursue his interests in media sound design and film music composition.
In New York, he studied critical media theory at the New School, where he received an MA in Media Studies, and learned to challenge his creativity in various forms of media. His radio essay documentary series, "Sound of Reality," which aired on WBAI/NY, humorously raised questions about our sense of hearing and listening in the digital-reproductive age. After scoring a dozen independent film/videos, he started producing his own films, with the goal of incorporating his music and sound design into the storytelling itself. In 1994, Max formed MRex productions to continue his independent filmmaking adventure.
In addition to his activities at the MRex, Max provides audio/video field-production services for television, primarily as a sound recordist for documentaries.  He has worked and traveled around the world as a crew member for numerous U.S. and foreign channels, such as PBS, HBO, BBC, NHK (Japan), ZDF (Germany), CBS, NBC, ABC, Discovery, National Geographic Channel, and Nickelodeon.