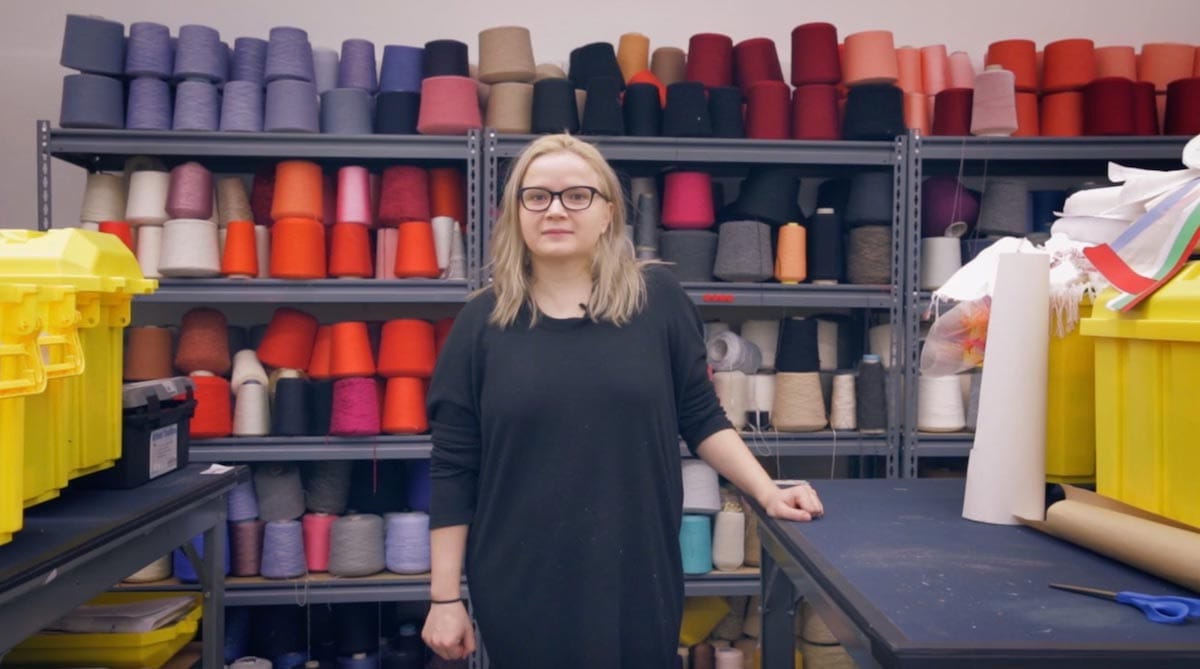 Ukrainian Natallia Pilipenka grew up in Soviet Belarus. The daughter of food equipment engineers who first worked in a bread factory and later taught at the Molodecho State Polytechnic College, Pilipenka lived with her parents and siblings in three rooms of a large dormitory in a former barracks.  Her parents earned extra money at night sewing and knitting. Fascinated by watching her parents sew, knit, crochet, and embroider, by age 11 she had knitted her first sweater on a knitting machine and embroidered it by hand.
Pilipenka had a deep interest in clothes and their design, but given that fashion design studies were taught only on a technical manufacturing and construction level at the time, Pilipenka instead pursued a degree in foreign languages and economics at university in Belarus.
In 2001, she moved to New York City and enrolled in an associate's program at the Fashion Institute of Technology, then went on to gain her BFA, summa cum laude, also from FIT; an ensemble from her graduate collection appeared on the cover of WWD in 2007. She then created two collections and landed a part-time teaching position in the BFA program at Parsons the New School for Design.
Pilipenka decided to pursue an MFA in Parsons' Fashion Design and Society program to gain a better understanding of her identity as a designer. "For me fashion was always something much larger, more of a culture … It's the same level as art in terms of how it brings people together, how it influences people, how it can push things forward," she says.
In 2013 Pilipenka won the Umbria Cashmere District Award, which provided her with a sponsored trip to Italy to work with a factory to produce fine-gauge knitwear garments for her final thesis collection, "Erased."
Awards and Accomplishments
Umbria Cashmere District Award (2013)
Donna Karan Scholarship Award (2013)
Fashion Group International's Emerging Designers Competition (2010)
YKK sponsored AoF Debut – Series Award (2008)
Anne Valerie Hash Award (2007)
Jury Members
2015 Vilcek Prize for Creative Promise in Fashion
Bon Duke
Co-Founder, New York Fashion Film Festival
Shelley Fox
Director of MFA in Fashion and Society, Parsons School of Design at the New School
Patricia Mears
Deputy Director, The Museum at FIT
Jeff Staple
Founder, Staple Design