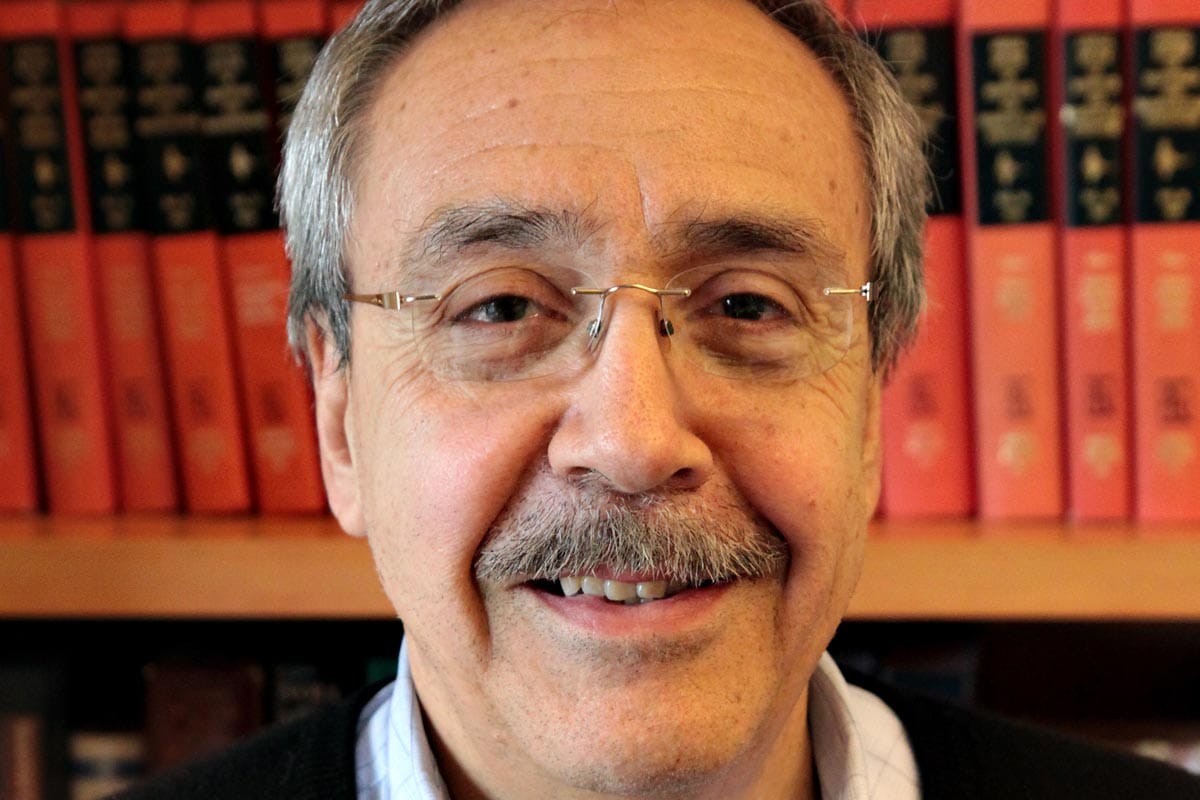 As a child, Carlos J. Bustamante had a penchant for taking apart and reconstructing toy cars, and building and launching rockets powered by explosive chemicals of his own concoction. He still likes to tinker — only now he uses magnetic beads, atomic-force microscopes, and laser "tweezers" to explore the inner workings of the cell and the physical forces behind DNA replication.
Bustamante obtained his bachelor's in biology from Cayetano Heredia University, in Lima, Peru, his hometown, then his master's in biochemistry from the Universidad Nacional Mayor de San Marcos. After completing his PhD in biophysics in 1981 at the University of California, Berkeley, he stayed on briefly for postdoc work before joining the faculty of the chemistry department at the University of New Mexico. Here, he first became interested in the forces at work in DNA replication.
What he and his collaborators saw raised the curtain on the next stage of Bustamante's research: DNA was elastic, remarkably so. The experiments he devised subsequently produced a breakthrough discovery: It was possible to manipulate single molecules of DNA and precisely measure their mechanical elasticity, enabling "a more realistic view of the cell's inner workings."
In 1991, Bustamante joined the University of Oregon as professor of chemistry and member of the Institute of Molecular Biology. Three years later, he was appointed Howard Hughes Medical Institute (HHMI) Investigator. He then returned to UC Berkeley, as a professor in the physics, chemistry, and molecular and cell biology departments, where he remains today.
Reappointed HHMI Investigator in 2000, Bustamante continues to develop novel methods of single-molecule manipulation. His work, considered to have opened a new chapter in biomolecular research, has been duly recognized. As for the future, he intends nothing less than to build a living cell, using mitochondria. "It's a crazy idea," he says, "but I like crazy ideas."
Awards and Accomplishments
Alexander Hollaender Award in Biophysics, National Academy of Sciences (2004)
American Physical Society Biological Physics Prize (2002)
Time magazine's America's Best (2001)
Jury Members
2012 Vilcek Prize in Biomedical Science
Claudio Basilico
Professor and Chairman, Department of Microbiology, New York University School of Medicine
Titia de Lange
Leon Hess Professor of Cell Biology, The Rockefeller University
Rudolf Jaenisch
Member, Whitehead Institute, Massachusetts Institute of Technology
Joan Massagué
Chair, Cancer Biology and Genetics Program, Memorial Sloan Kettering Cancer Center
Jan Vilcek
Professor of Microbiology, New York University School of Medicine