Each year, as the United States prepares to celebrate the Fourth of July, the Carnegie Corporation announces a list of immigrant Americans honored as part of their Great Immigrants, Great Americans campaign. Launched in 2006, the campaign is a prize program that celebrates the lifetime and career contributions of "naturalized citizens who live their lives in service to society." Individuals honored as part of the Great Immigrants, Great Americans program are featured in a full-page spread in the New York Times on the Fourth of July.
This morning, the Carnegie Corporation announced the 2021 cohort of Great Immigrants, Great Americans. Four Vilcek Foundation Prizewinners and Honorees are named among this year's honorees: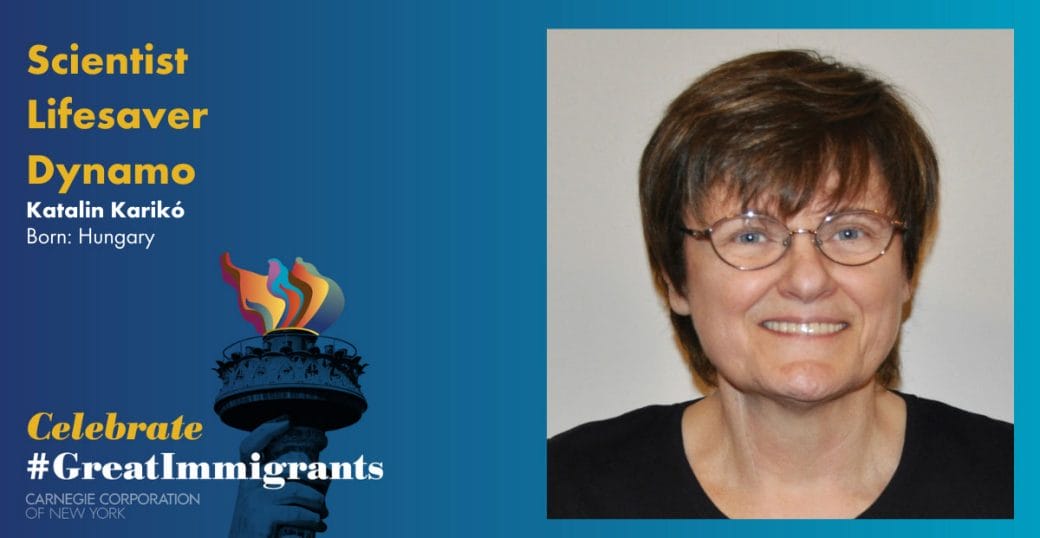 This year's campaign is dedicated to the memory of Vartan Gregorian, who served as president of the Carnegie Corporation from 1997 until his death in April of this year. "It is deeply satisfying to acknowledge the work of those who have dedicated themselves to a life of service," said Thomas H. Kean, chairman of the board of the Carnegie Corporation. "Embodying Vartan Gregorian's spirit, our Great Immigrants stand for a stronger democratic society, one that furthers Andrew Carnegie's ideals of immigrant integration, citizenship, and patriotism."
"The Carnegie Corporation's Great Immigrants, Great Americans campaign is deeply aligned with our foundation's own mission and values," said Jan Vilcek, chairman and CEO of the Vilcek Foundation. "When we celebrate diversity in our society, we honor the values on which the United States was founded: equity, freedom, and justice. These values persist in our society, and have drawn countless immigrants to the United States over the past 245 years."
As the United States heads into the Fourth of July weekend, we celebrate the values of freedom and independence enshrined in the U.S. Constitution. The recent designation of Juneteenth as a Federal holiday also reminds us of our nation's evolution, and the necessity and importance of our ongoing movements to support freedom, justice, and equity for all.