Andrew Yang credits the experience of growing up as the child of Taiwanese immigrants—one of few Asian American students in his school—for providing him with perspective both on what it meant to be an American and what it meant to be an underdog.
"I was always very conscious of the fact that we were relatively recent arrivals to this country," Andrew said. "[My parents] came here for an education. They came here for opportunity. I saw how hard my parents worked… the selflessness, the sacrifice. I want to take their sacrifice and live up to it."
Growing up in Schenectady, New York, Andrew encountered discrimination in the form of slurs and taunts from his classmates. Recognizing that he couldn't erase or escape being "othered," he took on the extraordinary effort that so many immigrants and children of immigrants in the United States do in pursuit of acceptance and entry into American society.
"I did things that were not natural for me because I felt like I constantly needed to prove myself," he says. "I adapted by reading a lot. I exerted myself in various ways trying to fit in." He recalls, "Anything someone else could do, I could do too. It was only going to be about whether I was willing to work hard enough."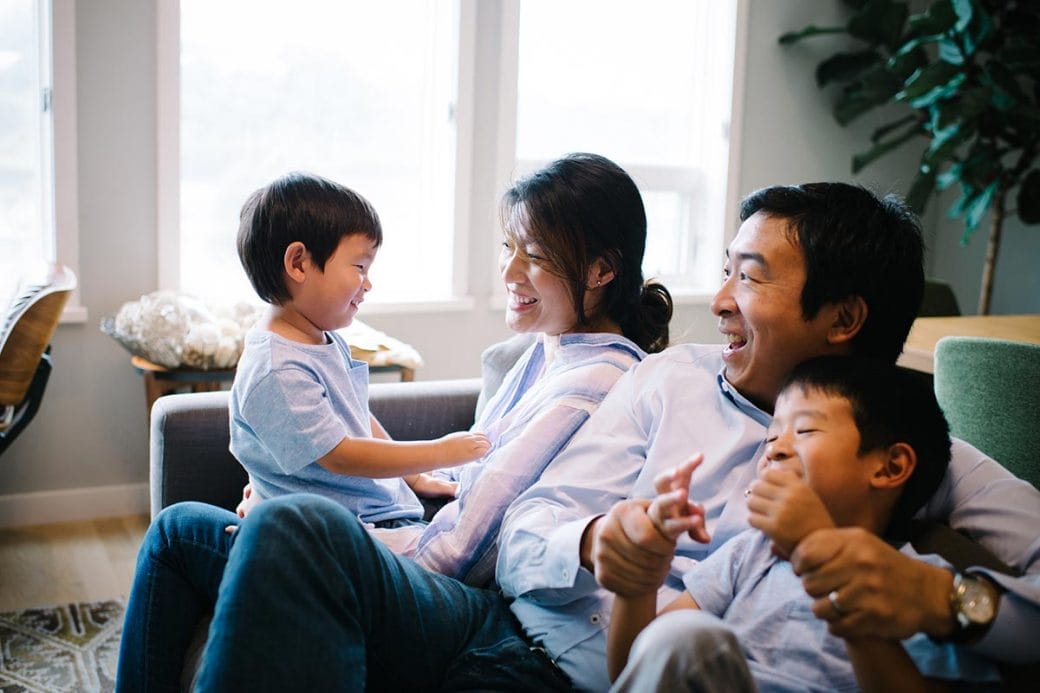 By the age of 24, Andrew could have been considered the manifestation of the American Dream: He had completed a rigorous Ivy League education, received his Juris Doctorate, and secured a coveted associate position with a prestigious law firm. However, Andrew was unfulfilled and uninspired by the firm's work: He wanted the sacrifices his parents made for him to serve a greater, more meaningful purpose. He left the firm and the six-figure paycheck to develop a start-up focused on charitable giving, something he was passionate about.
Andrew sees the importance of risk-taking and experimentation as being vital to success. While his first nonprofit folded, Andrew applied the lessons he learned from the endeavor to his next role, bringing tech-savvy design thinking and solution-focused problem-solving to his leadership of Manhattan Prep. He then founded Venture for America, a nonprofit organization that mobilizes young entrepreneurs and equips them with the skills and resources they need to create jobs and economic opportunity in underserved communities throughout the United States.
There are two consistent threads in all of Andrew's personal and professional endeavors: He is resolute in his commitment to supporting equity and providing opportunity for those marginalized in U.S. society—immigrants, the poor, and people living with disabilities. And he is flexible; he applies the range of skills and insights he has gained from his multiple experiences to each successive challenge.
No longer an underdog himself, Andrew Yang is a champion for those who are othered and underserved by the status quo. Andrew receives the Vilcek Prize for Excellence in Public Service in recognition of his leadership in advancing ideas addressing issues ranging from wealth inequality to the changing roles of the labor force and technology in the United States.
---
The Vilcek Foundation raises awareness of immigrant contributions in the United States. As a 501(c)(3) nonprofit private operating foundation, the Vilcek Foundation does not engage in political campaign activity, and this is not an endorsement of any candidate or campaign.