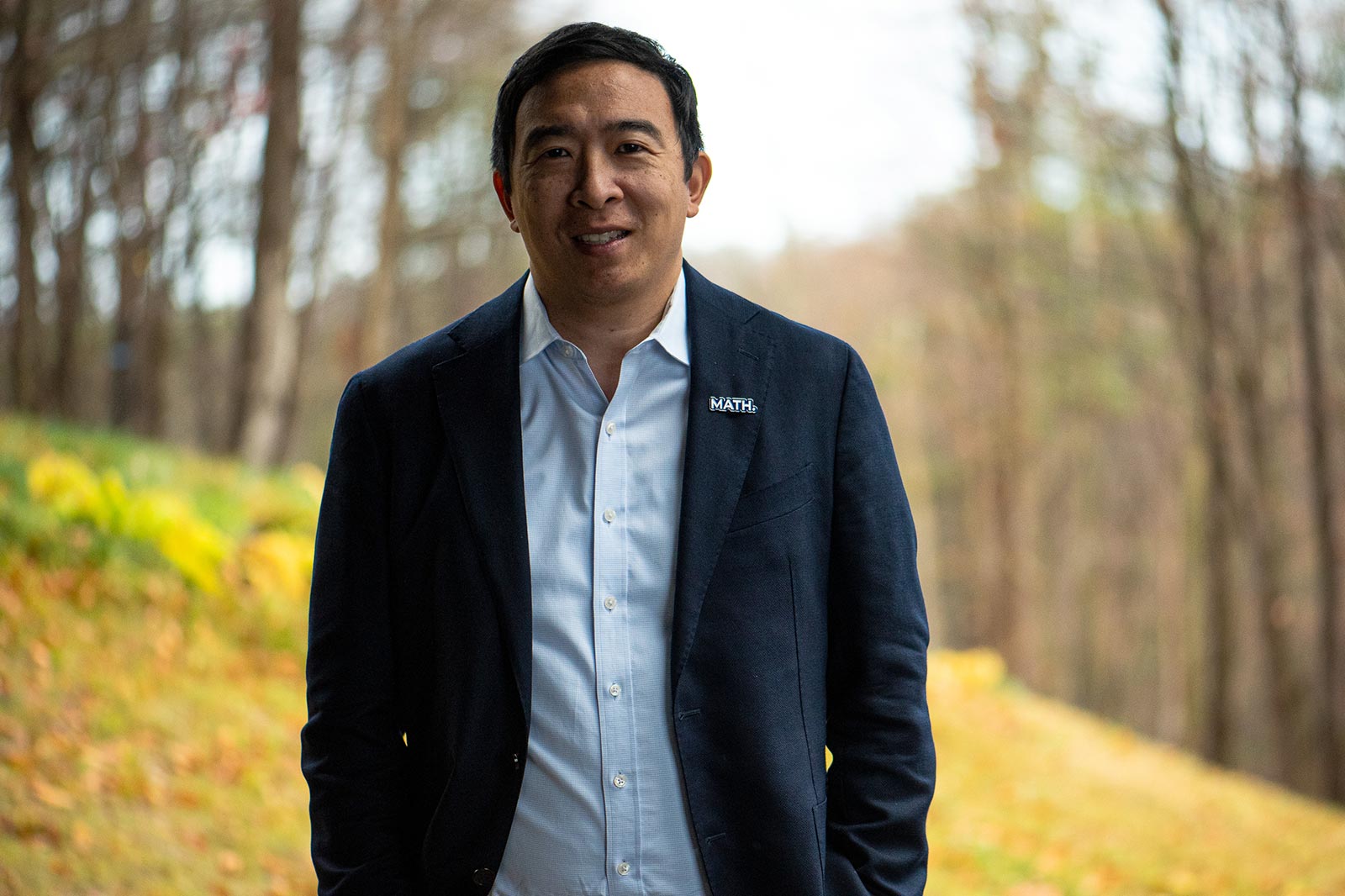 New York has experienced the nation's most devastating impact from the pandemic, with the most COVID-related deaths of any state and over 600,000 new cases since the first stay-at-home orders were issued in late March. The regional economy has been devastated. The poor—and especially poor people of color, and immigrants—have faced the brunt of both the illness and the fiscal catastrophe it has brought. According to the Community Service Society, Black and Latinx residents make up a full two thirds of the city's confirmed COVID cases and, per a study by Center for an Urban Future, half of all New York immigrants are currently unemployed.
All of this plays out against the ominous drumbeat of a COVID infection count that continues to rise, with the certainty of thousands more deaths and devastating implications for our fragile economy and most vulnerable fellow Americans. The task of bringing us out of this dark chapter of our history will require innovative and competent leadership.
The 2020 Presidential election may have come to a close but it's safe to say that we don't have a sense of closure. The bottom line: America—and New York—have problems to solve. Together we all face a crushing set of social and political challenges, and communities divided across deep fault lines.
If we want to heal and rebuild as a city, a state, and a nation, we need new ideas and bold leadership. That's why I urge social entrepreneur and former Democratic presidential candidate Andrew Yang to run for mayor of New York City—a race that Yang reportedly is considering.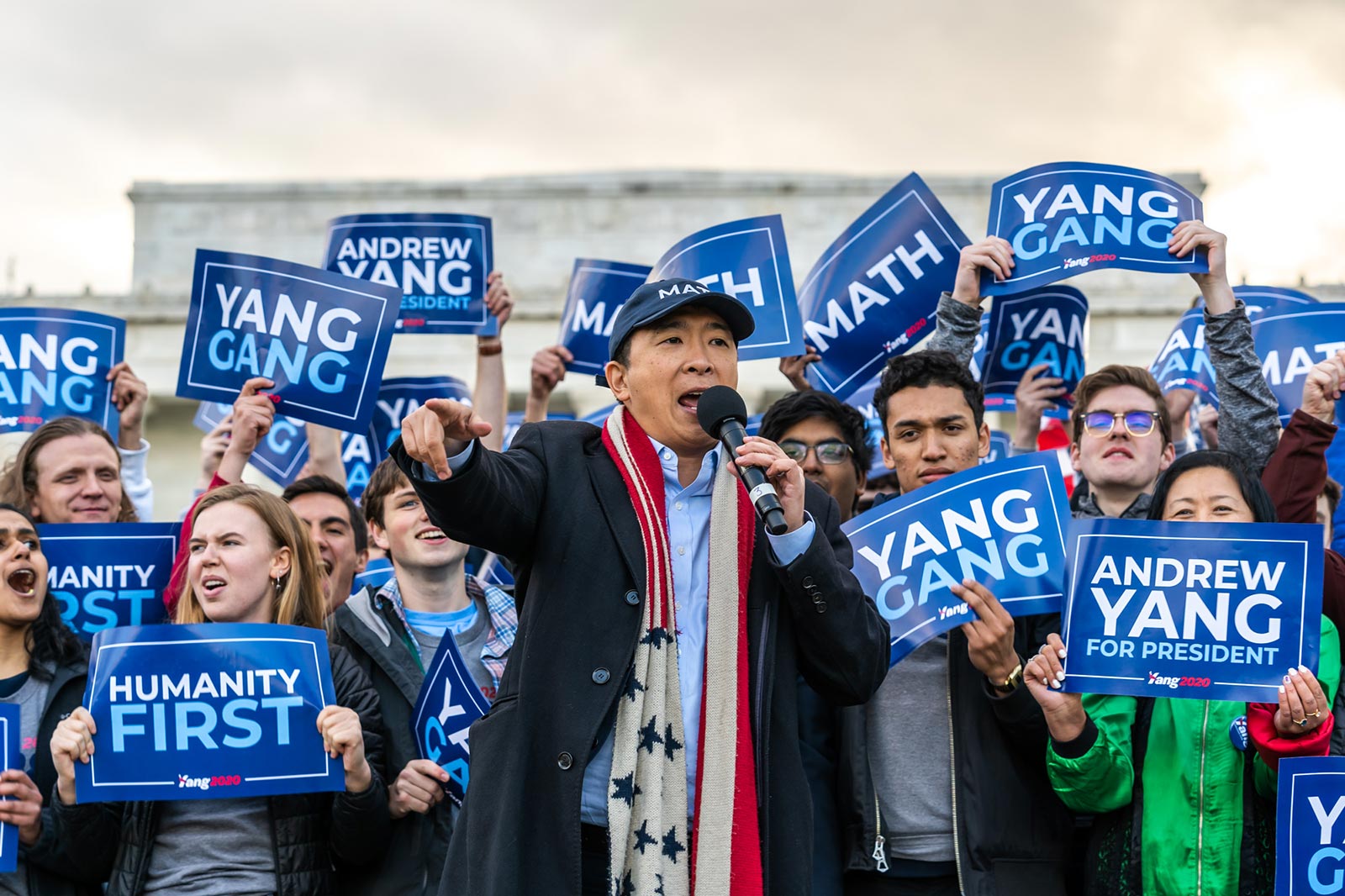 I'm hardly unbiased in saying this. After all, the Vilcek Foundation, which I serve as president, chose Yang to receive its 2021 Prize for Excellence. The Vilcek Prize for Excellence is given to those who embody the foundation's values of celebrating and empowering immigrants, and promoting the diversity of perspective and culture that they bring to our country.
We awarded this honor to Yang because he has been a tenacious proponent of visionary ideas on how America's leaders must rethink their responsibility towards its citizens. Because he has been a committed agent of social change in a time of singular crisis.  And because he has shattered conventions, made history, and inspired millions of children of immigrants to aim as high as their dreams and creativity allow.
Yang has surely earned serious consideration for any prominent appointed or elected position in government, including the role of New York City's chief executive. But I don't believe he should be considered because he deserves it—rather, because New York, and America as a whole, needs him.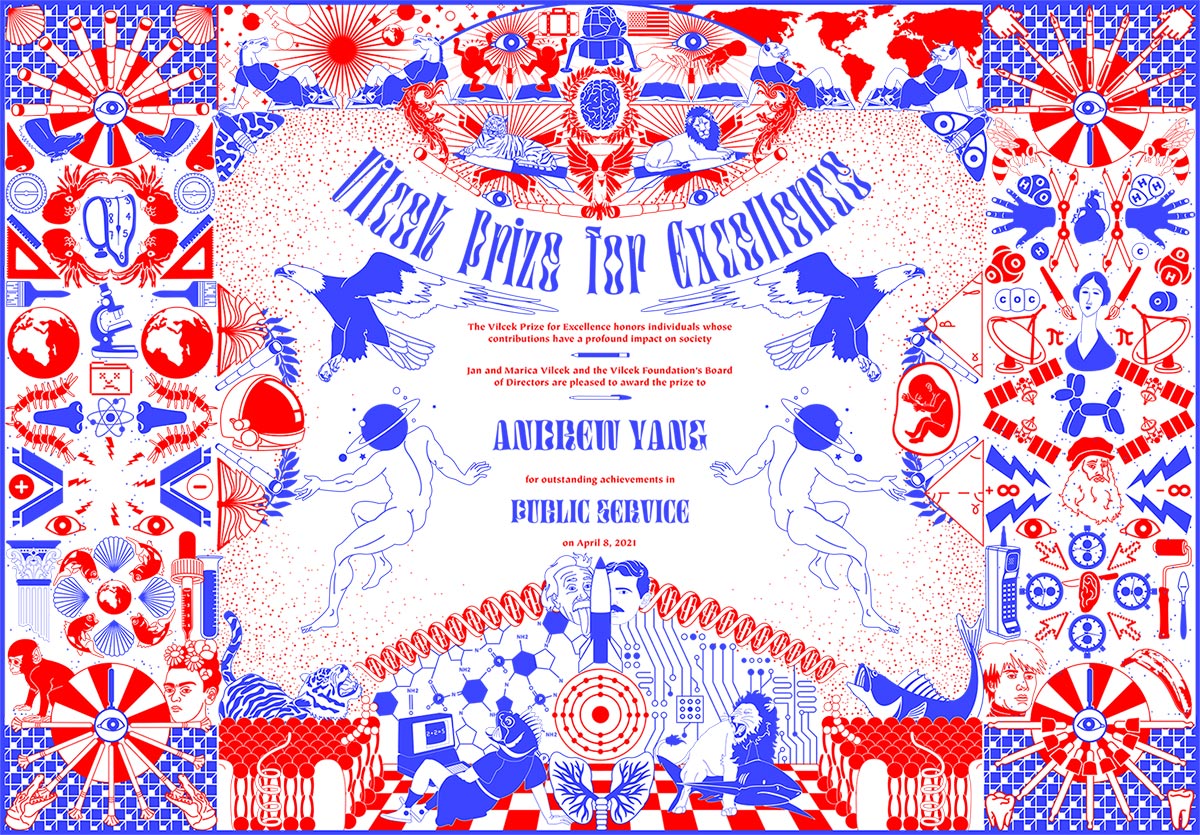 Yang is an iconoclast who challenged and expanded our political conversation to encompass concerns that now seem eerily prescient. Consider the issues that he chose to center in his campaign: He spoke of technology and its potential—both as a tool and change agent in problem-solving and efficiency—but one that can also be weaponized to displace, exploit, and alienate. He talked about the need to reach out across boundaries of race, class, and even ideology—to bridge our divides by focusing on our common humanity. Today in our society, we're shouting at one another across barricades rather than collaborating to fix the problems that threaten us all.
And, of course, he championed the "radical" idea of universal basic income, a no-strings-attached economic security program that would give every American a financial backstop that would encourage savings in good times and provide a lifeline in hard ones: enabling mobility, encouraging entrepreneurship, and reducing the risk of catastrophic down spirals that lead to bankruptcy and homelessness. What seemed like a utopian fantasy during the primaries has now emerged as a very real policy recommendation by experts across the political spectrum—and all it took to make its value clear was a global pandemic.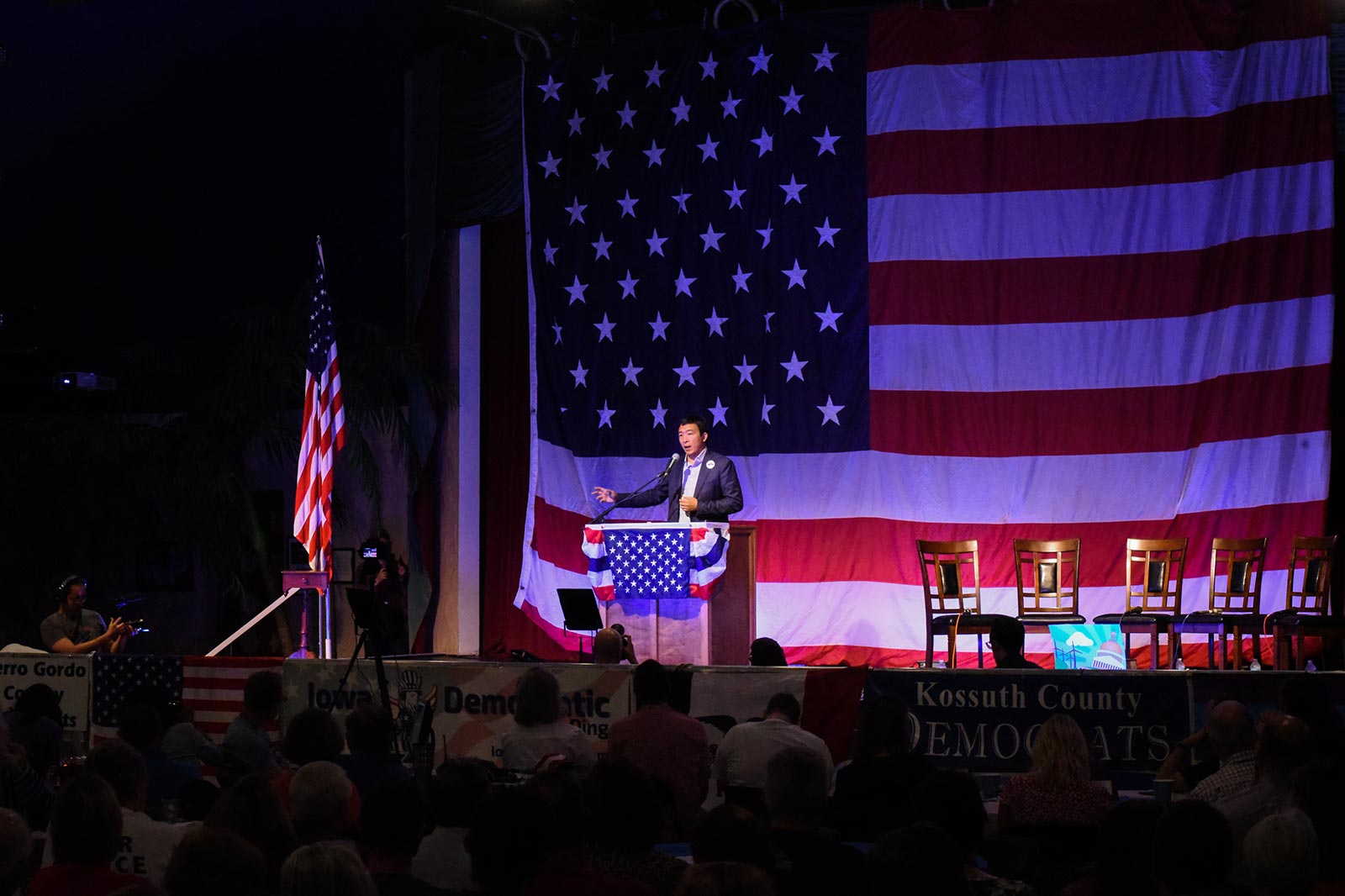 Yang's recommendations about how to reform and protect the most basic and threatened of our rights as Americans—the right to participate in our civic society as voters – hold particular value as we witness the partisan fallout following the November election. He spoke of reducing the influence of money in politics by giving all voters "Democracy Dollars" that they could use to donate to politicians they support. He argued for the use of next-generation mobile and blockchain technologies to make remote voting safe and frictionless while keeping the process secure and transparent, and he endorsed the concept of ranked-choice voting, allowing America to break free from the toxic embrace of a system that reinforces incumbency and machine politics and suppresses the political voices of historically marginalized communities.
These are bold solutions for problems that we had come to think of as unsolvable, and they're not impossible or even implausible. Far from it: They align Yang with the great American political and philosophical tradition of pragmatism, which argues for conducting experiments and scaling their results to accomplish broad societal change. It is pragmatism like his that has produced some of our nation's greatest assets: free public libraries, the Clean Air Act, and national vaccination programs that offer us hope in the face of America's bungled response to this pandemic.
Yang's ideas leverage technology without enslaving people to it. They advance the spirit of America's aspirations to be a nation that truly offers equality and opportunity to all. In Yang's own words, they put humanity first.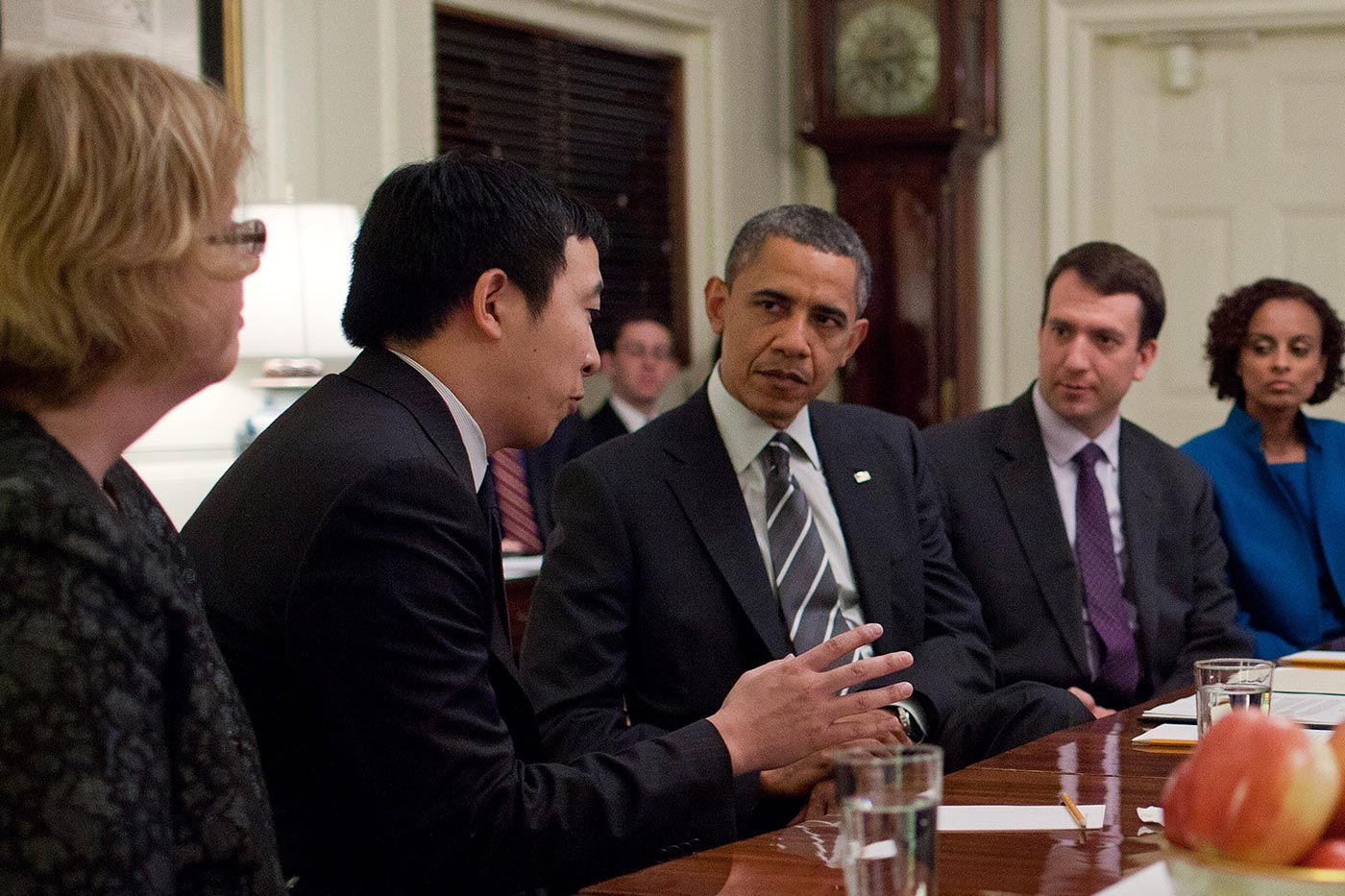 As I immersed myself in his work and background while developing the Vilcek Prize for Excellence this year, I found in Yang a kindred spirit. On a surface level, we are as different as one could imagine: I, the white child of teachers from rural Ohio, who pursued a career in the arts and philanthropy; he, the son of Taiwanese immigrants, born in New York and educated at Ivy League colleges—a businessman, a social entrepreneur, and an improbable but game-changing candidate for president of the United States.
But growing up near Dayton exposed me firsthand to the struggles of hardworking people in a world being reinvented by technology, in a culture where archaic standards and conventions needed constant challenge and redefinition. My humble Midwestern parents were unlikely activists on the front lines to establish Title IX, fighting for gender equality in education. They passed on to me their passion for inclusion, and for evolving our society's tools, rules, and agenda to meet the changing needs of our people. In Dr. Jan and Marica Vilcek—whose generosity built the Vilcek Foundation—I found further inspiration to dedicate myself to defining America by its largest possible terms, to make it as comprehensive and welcoming and full of civic imagination as possible.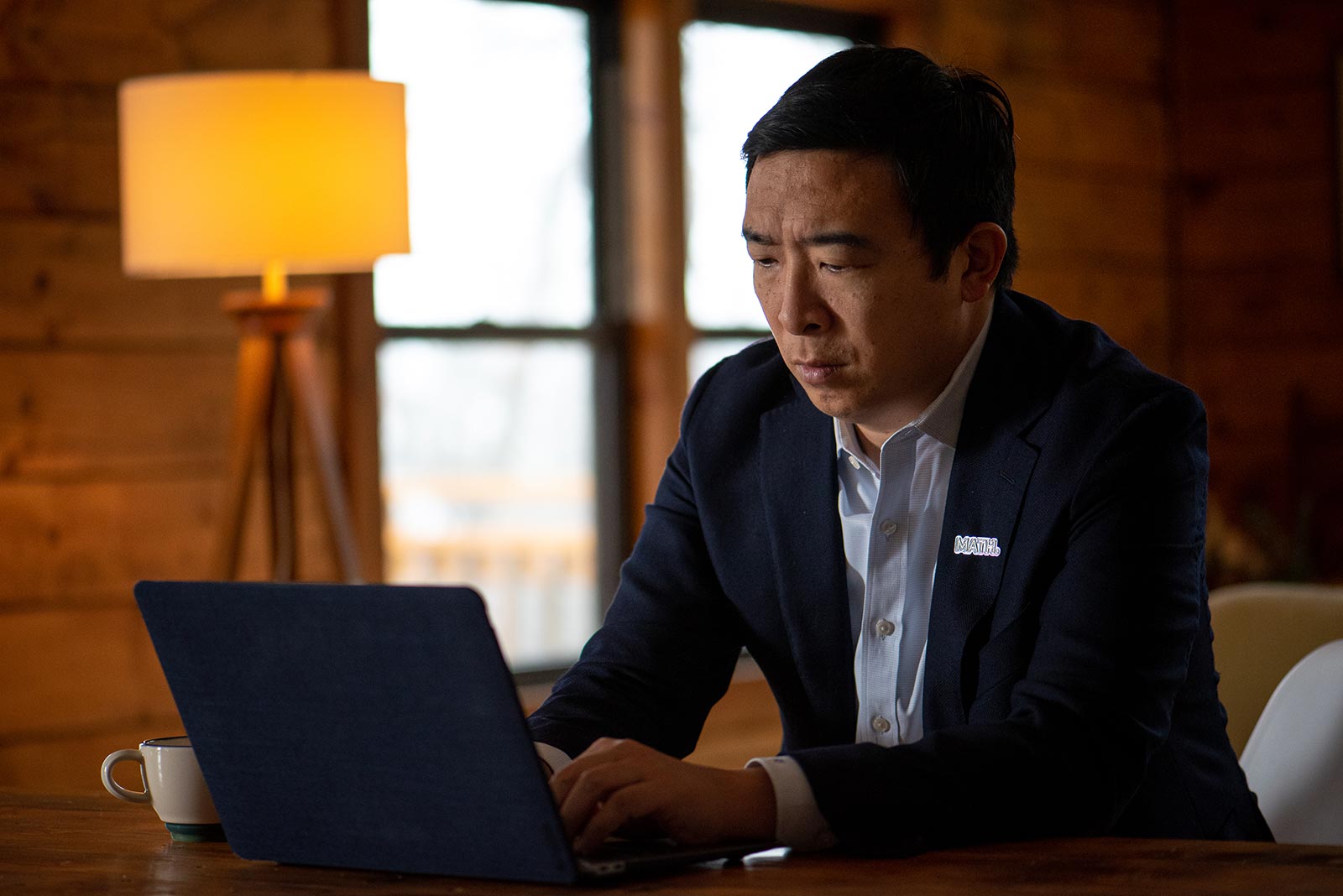 The Vilceks chartered their foundation with two primary aims: to elevate and encourage innovation and technology, and to recognize and celebrate arts and creativity. The foundation's work occupies the intersection of science and the humanities, while spotlighting those who bring new ideas, perspectives, and cultural legacies into the forum of the American conversation. All of our honorees stand at that intersection—Andrew Yang most recently and perhaps most clearly of all.
And at a time when we have seemingly surrendered the battle to prevent the spread of COVID-19—when we are hoping for a vaccine or a cure to miraculously save us; when our federal government has thrown up its hands and declined to provide sustenance to our suffering citizens, leaving efforts to support Americans to regional authorities, nonprofits, and community-based organizations—the kind of logical but humane, unexpected, and transformative thinking that Yang offers could establish a real foundation for the city to become—once again—a beacon for forward-thinking governance and opportunity.
---
Vilcek Foundation President Rick Kinsel writes on the recipient of the 2021 Vilcek Prize for Excellence in Public Service, Andrew Yang. An entrepreneur, author, and nonprofit leader, Yang is reportedly considering launching a campaign to run for mayor of New York City in 2021.
You may also be interested in
2021 Vilcek Prize for Excellence in Public Service
Born in the United States
Andrew Yang receives the Vilcek Prize for Excellence in Public Service in recognition of his leadership in advancing ideas addressing issues ranging from wealth inequality, to understanding how corporations use individuals' personal data, to autism and American families.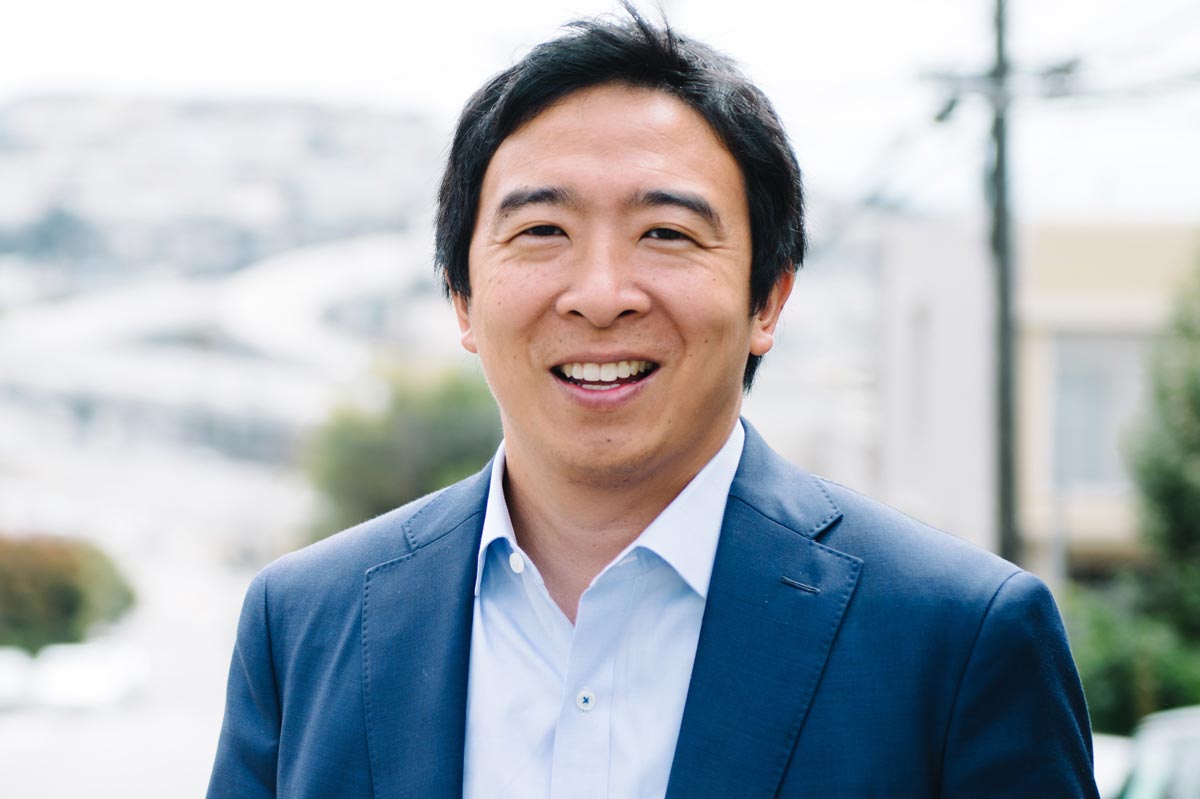 2019 Vilcek Prize for Excellence in Art History
Born in Chile
Carmen C. Bambach receives the Vilcek Prize for Excellence in Art History for revelatory contributions to the study of Renaissance drawings, and for curating landmark exhibitions that made masterpieces available to new audiences.