The Vilcek Foundation, in collaboration with Joyce SoHo, hosted the winner and finalists of the Vilcek Prize for Creative Promise in Dance, during four nights of performances in November 2012. Representing, literally, a world of dance—from flamenco to modern and experimental—these five dancers and choreographers presented original works in an intimate venue, Joyce SoHo in New York City's SoHo district.
2012 Prize Recipients and Honorees
Thang Dao (Vietnam) presented Lenore, a choreographic narrative inspired by Edgar Allen Poe's The Raven.
Fanny Ara (France) performed Solea, a solo dance based on one of the deepest forms of flamenco song, emphasizing the dancer's upper body control through the use of slow motion movement contrasted with rapid and precise footwork.
In Spaghetti Co, Alice Gosti (Italy) investigates the relationship that individuals and families have with food, and the memories that are attached to certain tastes and smells.
Pontus Lidberg (Sweden) presented an excerpt from WITHIN (Labyrinth Within), weaving together dance, film and interconnected relationships.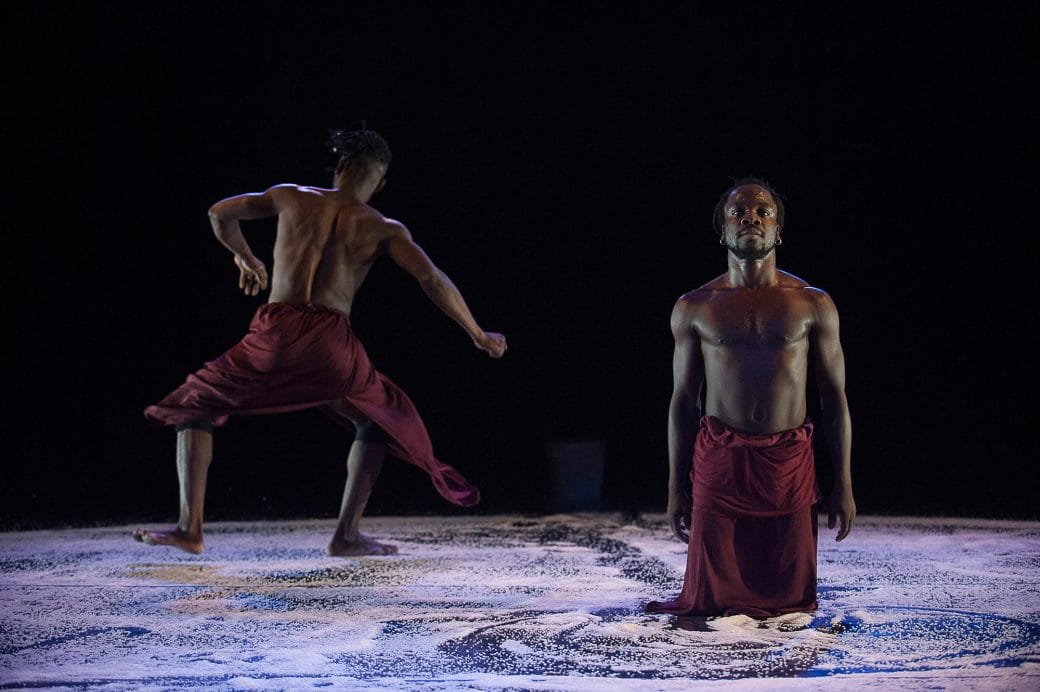 Creative Promise prizewinner, Ivory Coast-born choreographer Michel Kouakou and his company Daara Dance incorporate traditional West African and American contemporary dance in two world premieres. In Shifters, Kouakou challenges time through perpetual moving bodies, while A Drop from Nowhere is a duet that unravels individual memories through a mutual initiation of body parts, maintaining an understanding of each other while in pursuit of personal identity.
Photo by Christopher Duggan