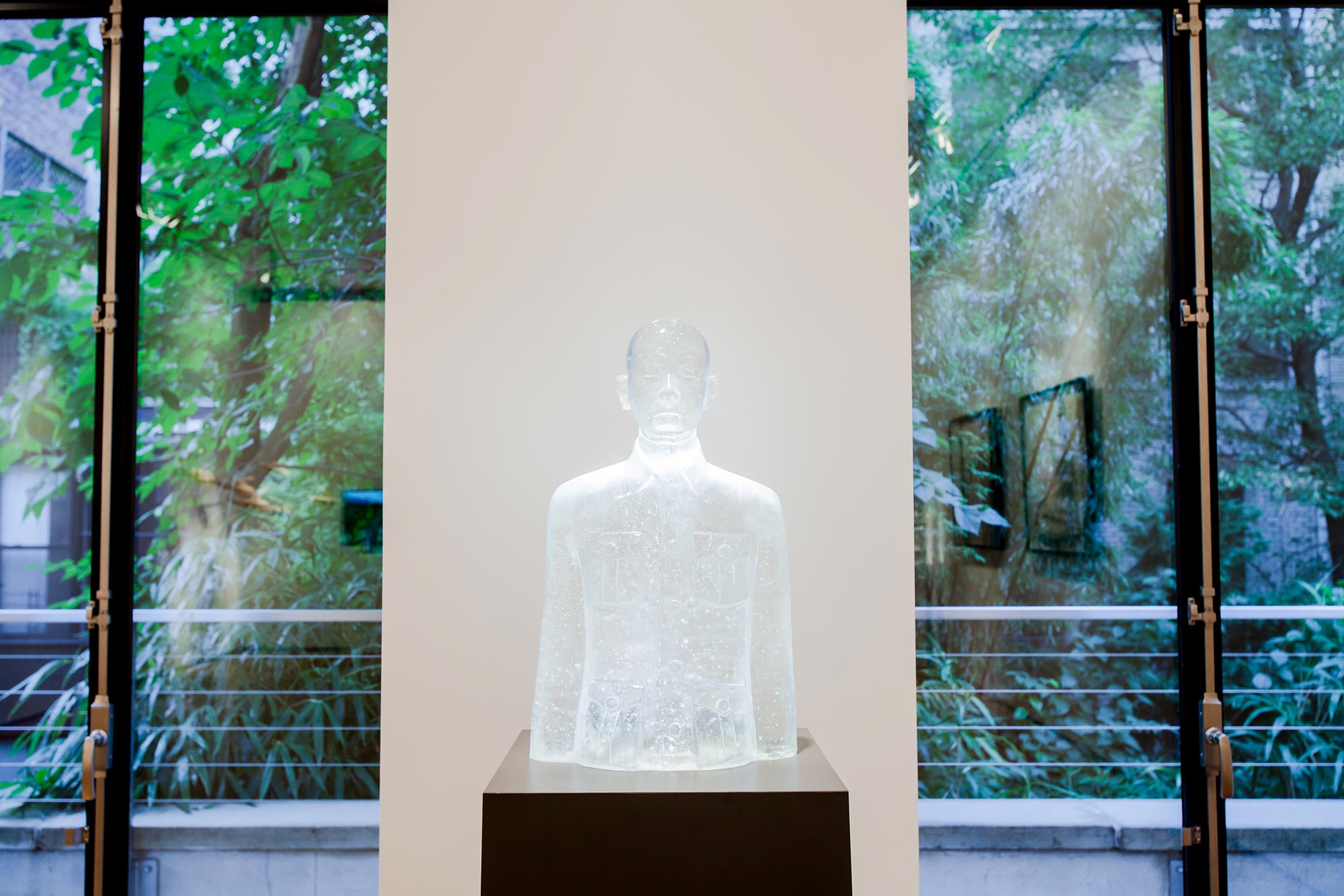 Do jellyfish remind you of home? They do for Brian Doan, whose latest exhibition, hôme hôme hôme, premiered at the Vilcek Foundation in the fall of 2013. Mr. Doan, a Vietnamese-born photographer, recalls his memories, his identity and the concept of home when faced with seemingly commonplace images, such as the jellyfish at the Aquarium of the Pacific in Long Beach, California, which remind him of paratroopers filling the sky during the Vietnam War.
In his first solo show in New York City, Mr. Doan weaves together the jellyfish and other imagery, both personal and political, to navigate his relationship with a home country both distant and obscured by memory. As a young child in Vietnam, unsure of what to believe in a society overrun with political propaganda, Mr. Doan turned inward at an early age, away from the doctrine and ideology that surrounded him.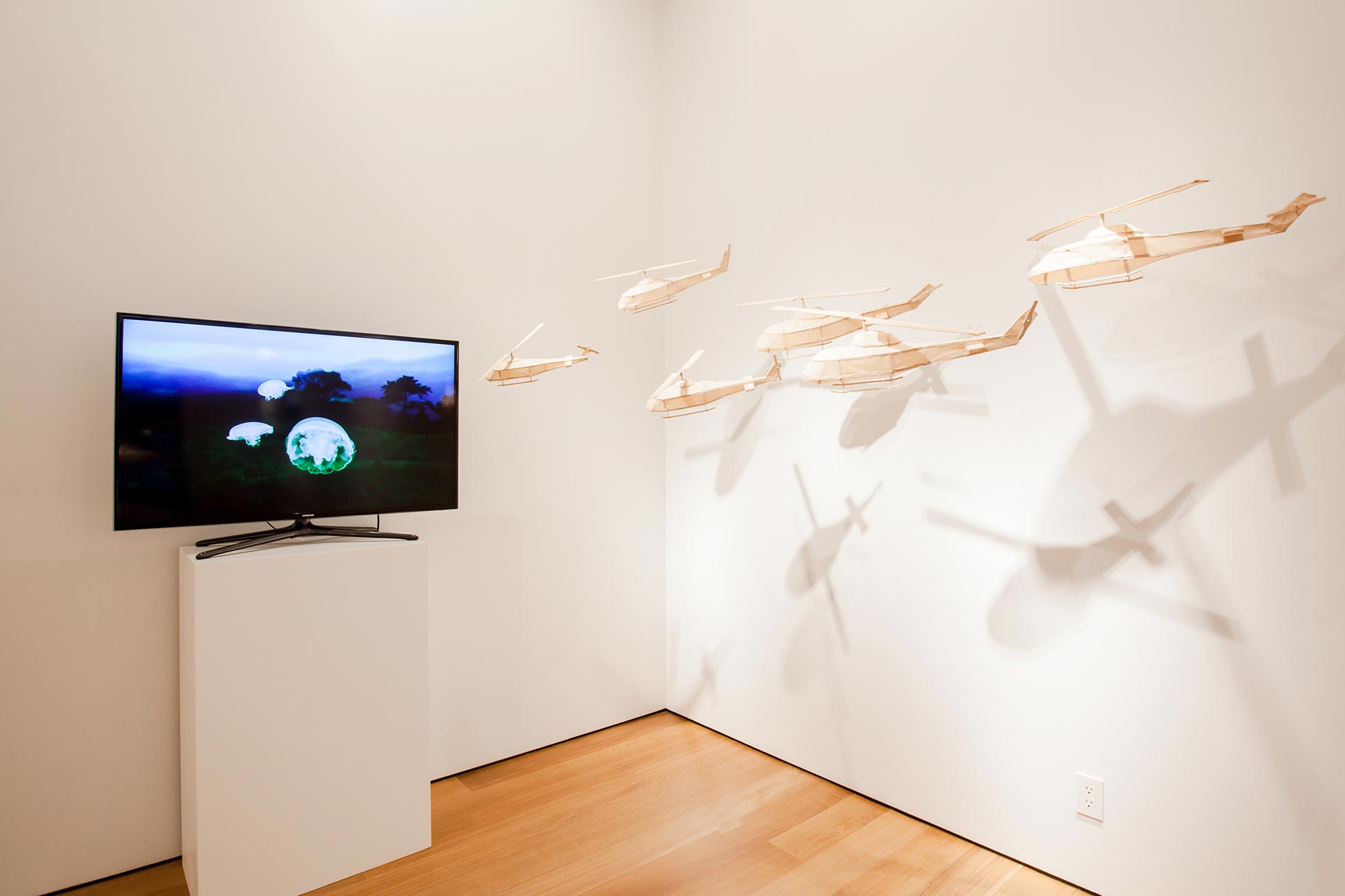 Now, as a member of the Vietnamese diaspora in the United States—his family immigrated in 1991 following the Third Indochina War—he attempts to reconcile a struggle-filled past with a future of forgiveness and understanding.
My story is not about the life of a Vietnamese person; it is about any citizen in this world who has witnessed conflict. My art is not just about the Vietnamese diaspora; it is about the journey of anyone looking for home.
I have visited the past with a gentle heart, still searching for home.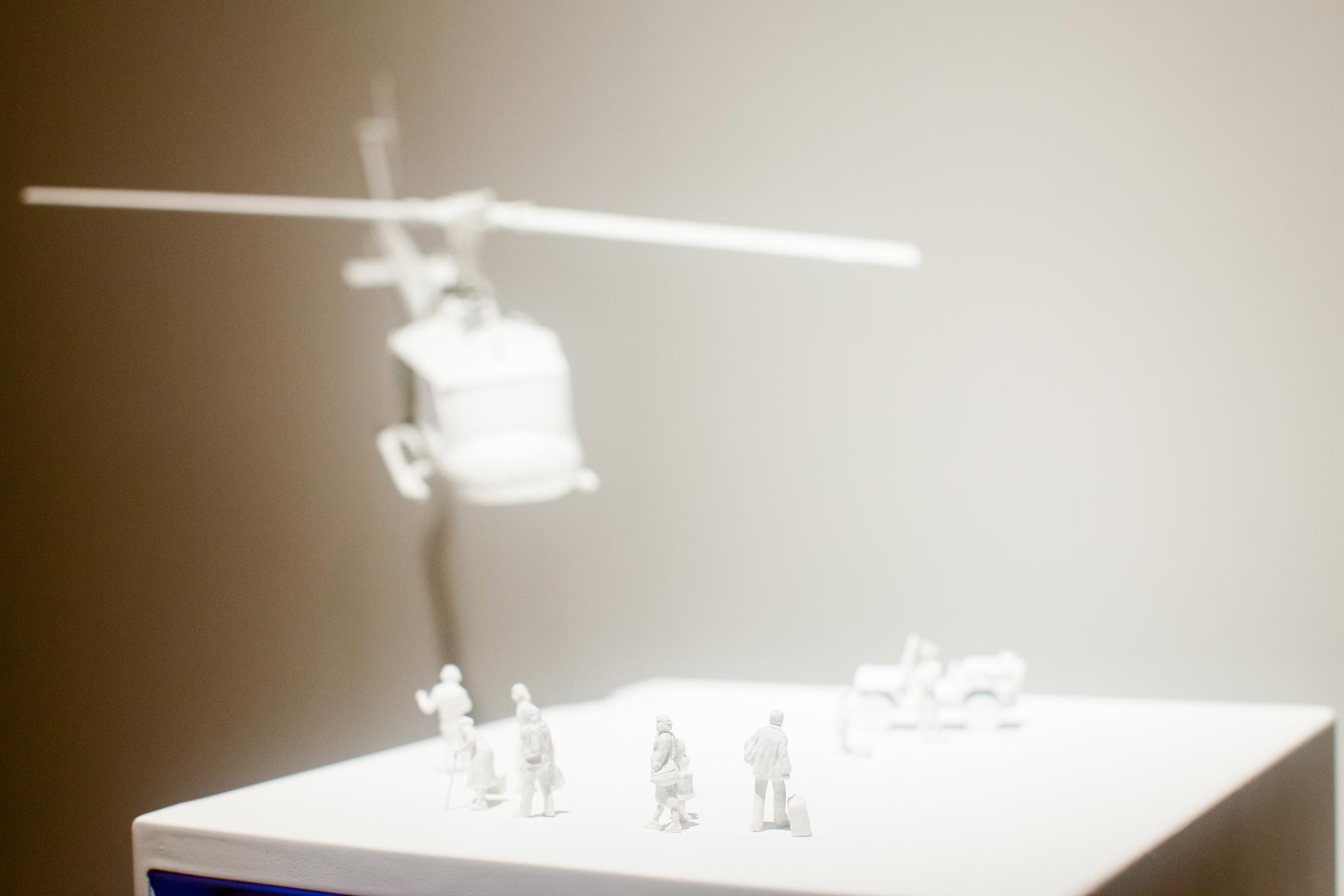 Utilizing video installation, glass sculpture, satirical self-portrait and an astounding photograph printed on a car door, among other things, Mr. Doan articulates a conflict not only with his past, but also with who he is assumed to be in the present.
Poignant, thought-provoking, and not without a touch of humor, Mr. Doan's exhibition presents a journey from a turbulent and war-rattled childhood in Vietnam through his continuing exploration of family, country, and the home he is still searching for.
You may also be interested in
2021
Vilcek Prize for Creative Promise
Miko Revereza receives the Vilcek Prize for Creative Promise in Filmmaking for the ingenuity and urgency with which he bridges the personal and the political, in works that challenge us to rethink aspects of both documentary filmmaking and the immigrant experience.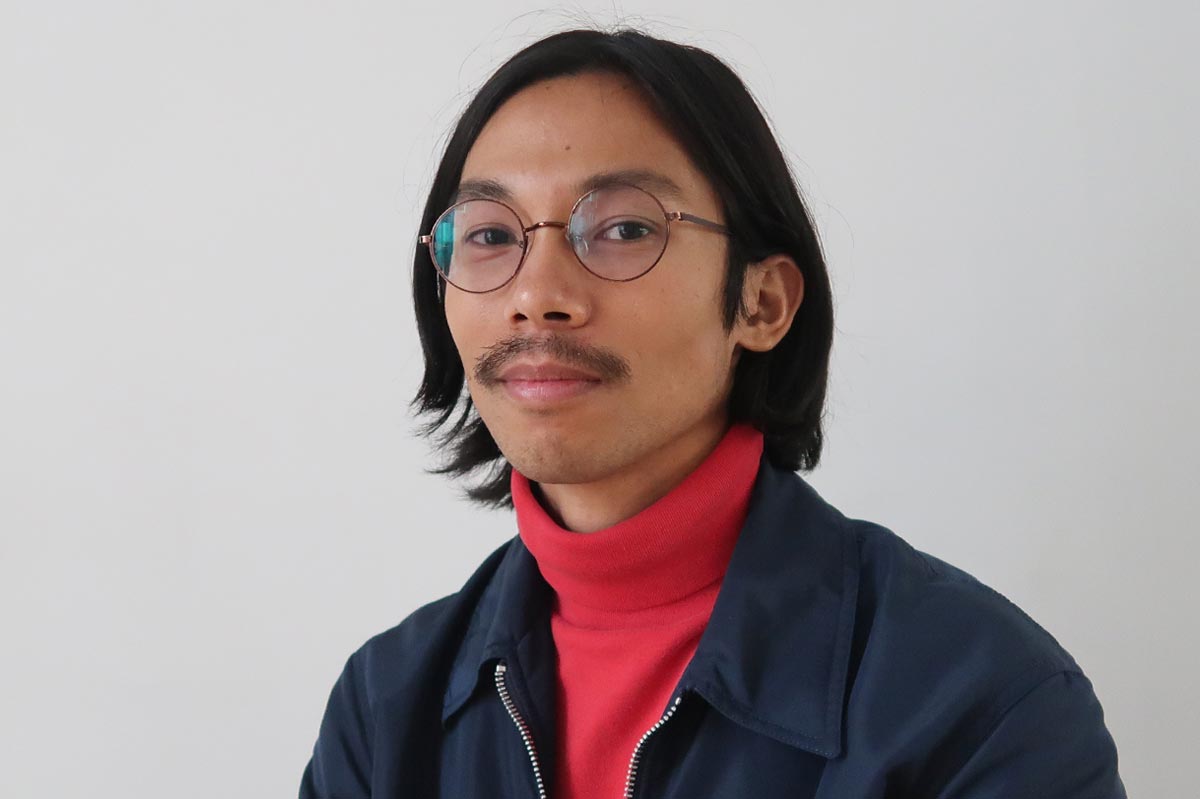 2017
Vilcek Prize for Creative Promise
Iman Issa receives the Vilcek Prize for Creative Promise in Fine Arts for exploring, through works of various media, difficult philosophical questions, such as the individual's relationship to places, figures, and events that are collectively familiar, or the difference between experience and recognition.