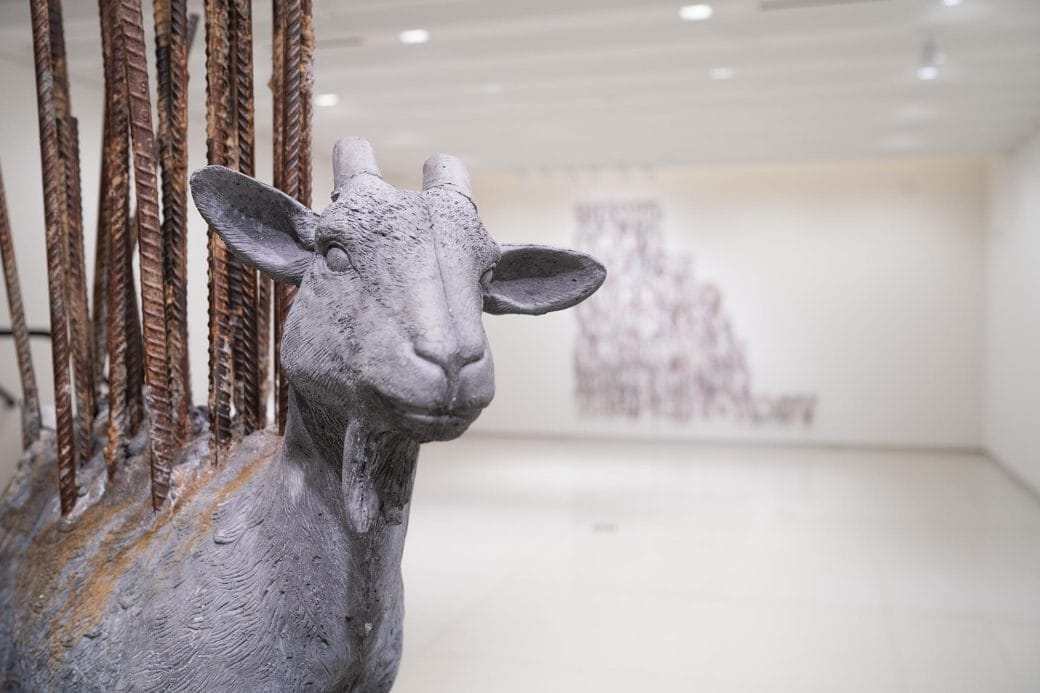 A new exhibition, Nari Ward: Home of the Brave features works and installations by the Jamaican-born artist that examine concepts of immigration and belonging in the United States. Curated by Vilcek Foundation President Rick Kinsel, the exhibition will be on view by appointment at the foundation's headquarters from May 31, 2022 through March 24, 2023.
Nari Ward: Home of the Brave turns a critical lens on the values espoused in iconic American symbols, including the American flag and the Statue of Liberty. The individual works invite viewers to question how concepts of democracy, liberty, and belonging are experienced by immigrants, Black people, and other historically under-represented communities in the United States.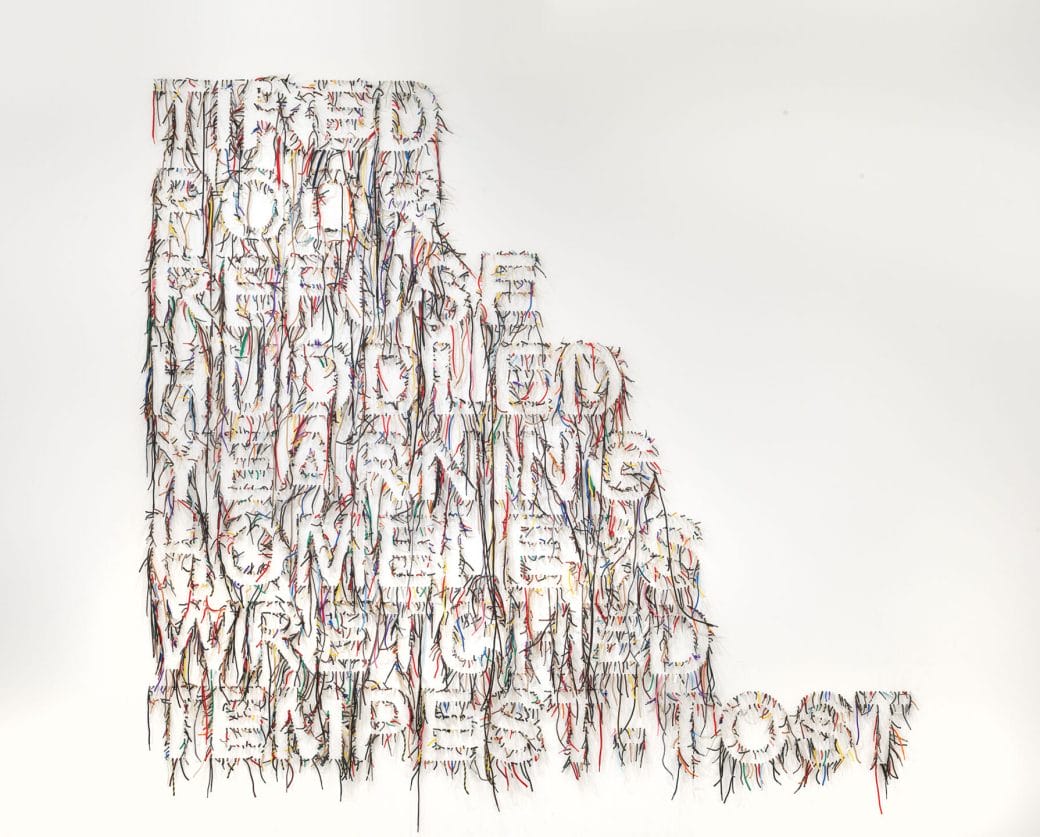 Part of the power of Ward's work lies in his appropriation of everyday objects. Using shoelaces, discarded tires, and washing machine drums, he constructs works that are monumental for the concepts they address. Each of these works invites viewers to examine their own relationship to race, economics, power, and belonging in the United States.
"As a curator," Kinsel says, "it is especially exciting to be able to provide a platform for Ward's work. Ward challenges viewers to consider the conflicting attitudes towards immigration in the United States. In the past several decades we have seen a rise in anti-immigration sentiment across our country. National symbols like the American flag and the Declaration of Independence hold multiple meanings for historically under-represented groups, and Ward's work conveys the dualities within."
Art historian and curator Erica Moiah James contributed the exhibition essay for Nari Ward: Home of the Brave. An assistant professor of African, Black, and Caribbean art at the University of Miami, James previously wrote on Ward's work for Nari Ward: Sun Splashed; in that volume, she contextualized Ward's work within the Caribbean diaspora, noting "complex relations and subject reformation at the heart of Caribbean modernities are mechanisms that are fundamental to the artist's thinking, formal vocabulary, and aesthetic production."
Nari Ward was born in Jamaica and immigrated to the United States with his family at the age of 12; he earned his BA at Hunter College and his MFA at Brooklyn College. He received a National Endowment for the Arts grant in 1994, and has been an active and frequent exhibitor in group and solo exhibitions since 1995, when his work was included in both the Venice Biennale and the Whitney Biennial. Ward received the Vilcek Prize in Fine Arts in 2017 for his body of found-object assemblage artwork that invites both public discourse and intimate dialogue on topics including race, poverty, and Black and Caribbean diasporic identities.
Nari Ward: Home of the Brave is open to the public by appointment by emailing exhibitions@vilcek.org. Following the exhibition at the Vilcek Foundation, Nari Ward: Home of the Brave will be available for loan and display at other institutions as a part of the Vilcek Foundation's traveling exhibitions initiative.
You may also be interested in