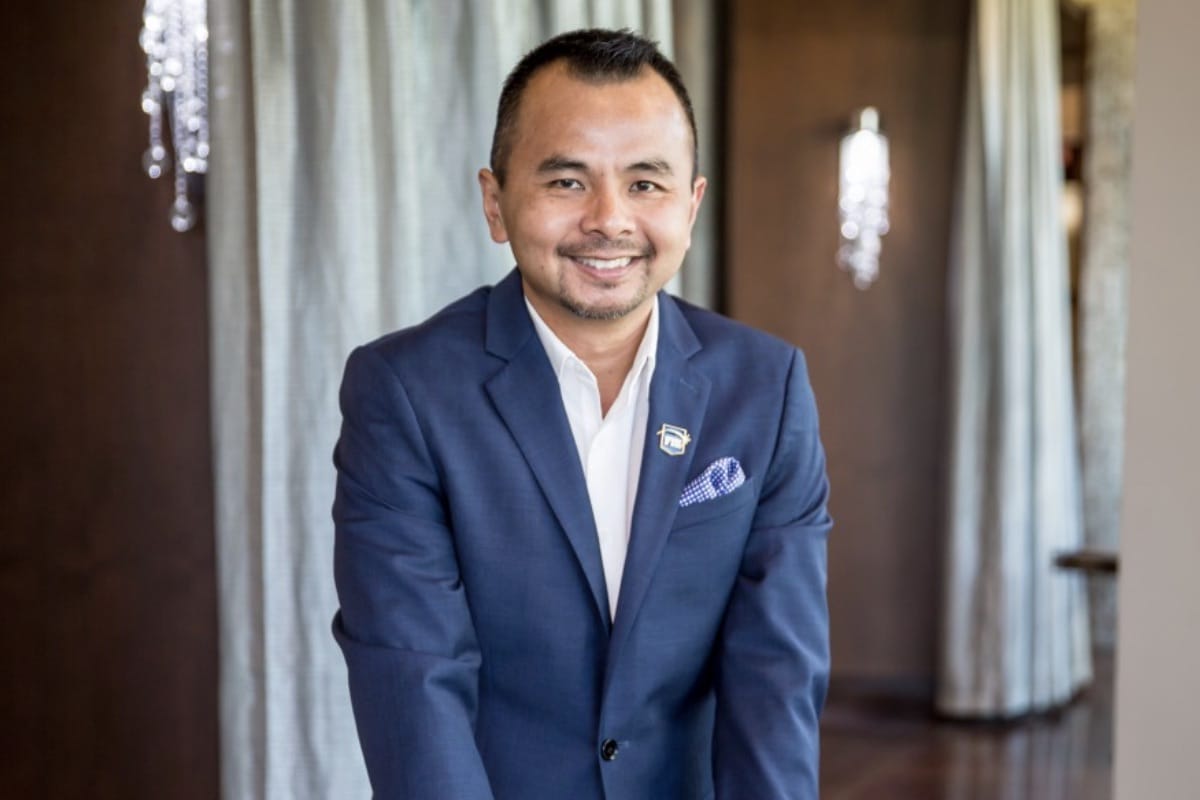 The food industry has always been split between the culinary arts and food science — until a decade ago, when the Research Chefs Association (RCA) integrated the two into Culinology®, with the goal of blending the science of food production and preservation research with the culinary artistry of chefs. The goal: to help food manufacturers and restaurants offer consistently high-quality, flavorful, and visually appealing food to an increasingly demanding and discriminating eating public.
A driving force behind this educational trend, which many believe to be the "future of food," is Michael Cheng, director and associate professor of Culinology and hospitality management at Southwest Minnesota State University (SMSU). Cheng, who earned a bachelor's in food service administration and a master's in nutritional science and dietetics from the University of Nebraska, Lincoln, combined his educational acumen with his wide-ranging practical experience (from prep cook to food service manager) to establish the first Culinology baccalaureate degree program at his alma mater, in 2001. Today, 10 universities in the United States offer RCA-approved Culinology degrees, with some 300 students enrolled nationwide.
While deeply involved in the food industry in the United States — he serves on numerous boards and is a sought-after speaker — Cheng maintains close ties to his native Malaysia. In 2008, he was instrumental in developing a Culinology curriculum at Kolej Damansara Utama College, in Petaling Jaya, which led to the first international articulation agreement allowing Malaysian students to transfer their credits to SMSU in order to complete their BS degrees in Culinology.
He is a certified hospitality educator of the American Hotel & Lodging Association, and a certified ServSafe instructor and registered proctor; he has developed and taught a broad variety of courses in the culinary arts, food sciences, and hospitality management.Currently at work on his PhD at Iowa State University, for his dissertation, he will evaluate the core competencies in the Bachelor of Science in Culinology program.
Jury Members
2010 Vilcek Prize for Creative Promise Honoree in Culinary Arts
Karine Bakhoum
President, KB Networks
Darra Goldstein
Professor, Williams College, Editor-in-Chief, Gastronomica: The Journal of Food and Culture
Andrew Knowlton
Restaurant Editor, Bon Appetite
Gabrielle Langholtz
Editor-in-Chief, Edible Brooklyn/Edible Manhattan
Harvey Levenstein
Professor Emeritus, McMaster University, Author, Paradox of Plenty