This year, we were delighted to have three of our New American Filmmakers selected to participate in the Hawaii International Film Festival's Youth Education Programs.  Delegates participated in the Guest Filmmaker Program, which brings film and media professionals into local classrooms of Hawaii, and the Cultural & Visual Literacy Program, which provides free theater screenings to students for films not easily accessible in Hawaii.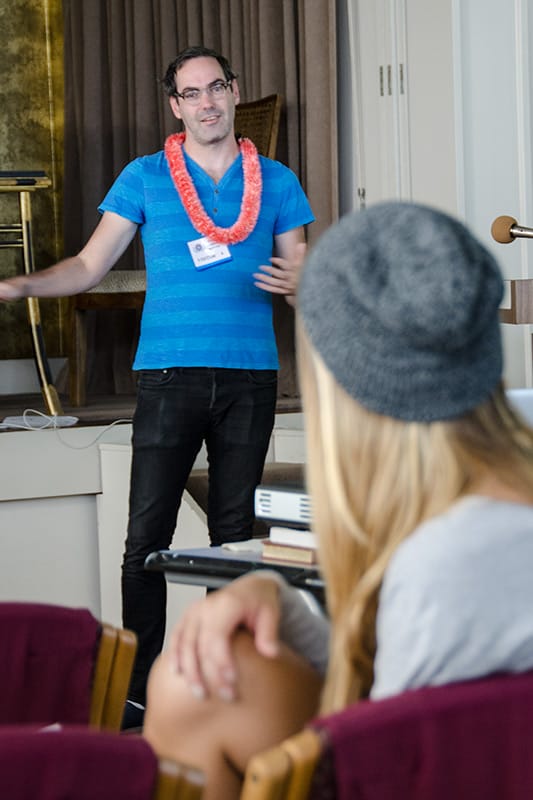 Cyprus-born director Chad Hardigan kicked off our NAF school visits on Monday with a visit to the high school seniors of Pacific Buddhist Academy. Chad spoke during a College and Career Prep class, answering questions and explaining each step on his way to becoming the director of indie favorite This Is Martin Bonner. [Hint: Have you ever wondered who dumps the confetti on game-show winners?]
On Tuesday, a special screening of I Learn America was arranged for high school students from all around the island of Oahu. Busses brought in 260 teens from four different schools to watch the documentary (and to enjoy the $1 hot dog special at the Regal Dole Cannery Stadium 18 Theater). French-born director Jean-Michel Dissard led a discussion afterward about the experience of newly arrived immigrant teens and the process of adjusting to American high schools.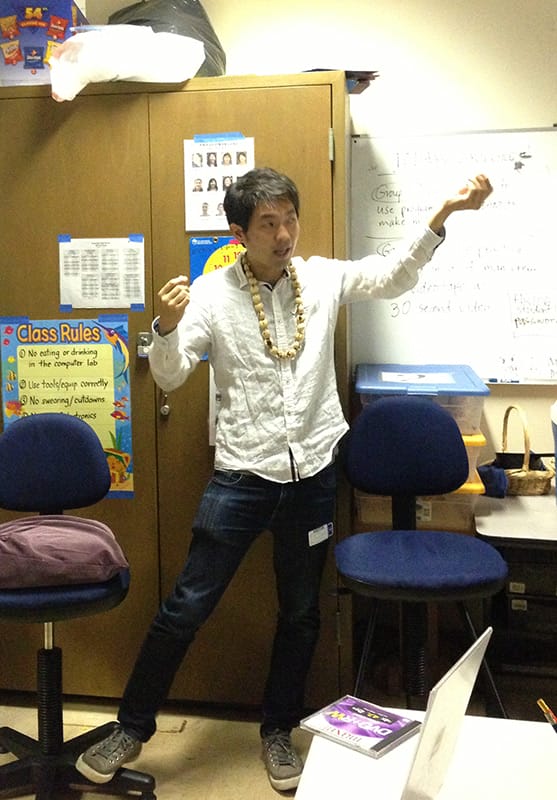 Meanwhile, Japanese director Junya Sakino spoke with the digital media production class at Farrington High School. The students listened as Junya, highly adept at filming and creating shorts, animations, and daily newscasts, talked about the process of filming on digital cameras, working as a commercial producer, and the importance of taking creative risks as a student.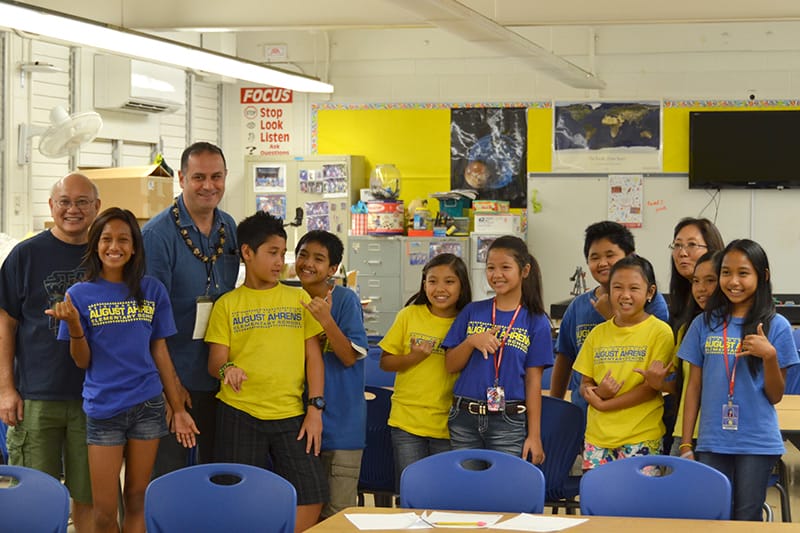 Later on Tuesday, we accompanied Jean-Michel to August Ahrens Elementary School, the largest elementary school in Hawaii. The director was invited to speak with sixth-graders in a Media Production class, and he led them through one of the most important steps of production: finding and developing an intriguing story. After watching clips from I Learn America, the students broke into groups to brainstorm about people from the school community they could interview, and they will be experimenting with story development in the future.
A big mahalo to the HIFF Youth Education Program organizers, the teachers of Hawaii, and our NAF delegates for participating!
You may also be interested in