Marsden Hartley (1877–1943) was proud to call himself an American artist, but he dreamed of travel to Europe, believing that he would learn more there than in his home state of Maine or even in New York. His rise to prominence as a specifically American modernist was based largely on the visual influences that he encountered in 1912–15 in the vibrant cities of Paris, Berlin, and Munich, which he then synthesized through a New England perspective. Solitary by nature, Hartley never lost his wanderlust, and throughout his life found inspiration in many other landscapes and cultures, including in southern France, Italy, Bermuda, New Mexico, Mexico, and Canada.
Marsden Hartley: Adventurer in the Arts offers a fresh appraisal of this pioneering modernist, whose work continues to be celebrated for its spirituality and experimentation. Rick Kinsel's introduction provides an overview of the manifold ways in which Hartley's peripatetic life shaped his artistic vision. Essays by William Low, Emily Schuchardt Navratil, and Kinsel explore works and artefacts in the Marsden Hartley Memorial Collection of Bates College Museum of Art in Maine; Hartley's love of the circus, a recurrent theme that reflected his desire for escape; and the painting Schiff, created in Berlin in 1915 with imagery from both Native American material culture and German folk art.
The catalogue section, by Schuchardt Navratil, features over 100 paintings, drawings, photographs and postcards, arranged into six country- or state-themed chapters, with a concluding chapter on Hartley's possessions, which – because he had no permanent home of his own – held extraordinary significance for him.
Marsden Hartley: Adventurer in the Arts provides:
An authoritative study of Marsden Hartley's lifelong passion for travel and its importance for the development of American modernism.
With 200 illustrations of Hartley's works and personal possessions, including full reproductions of a photograph album and a typescript.
Rick Kinsel has served on the board of directors of the Vilcek Foundation since its establishment in 2000. He was appointed executive director of the foundation in 2003 and president in 2016. In his role as president, he manages the Vilcek Collection, conceives and facilitates the curation of traveling exhibitions based on the collection, and leads and oversees all aspects of the foundation's operations, programs, and strategic and institutional partnerships.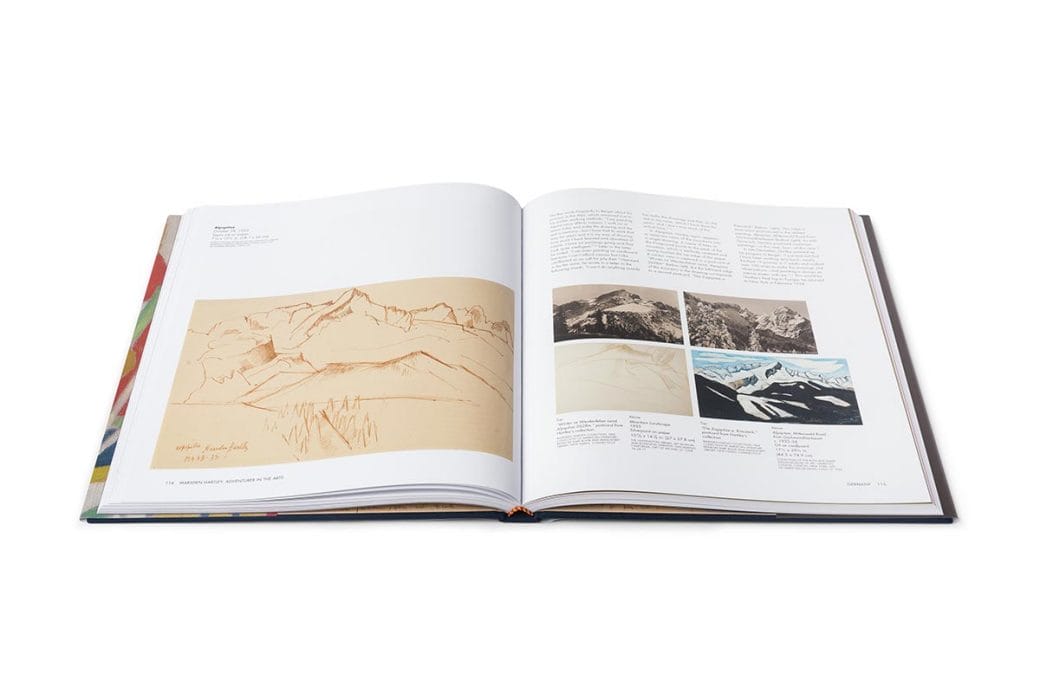 William Low has served as curator at the Bates College Museum of Art in Lewiston, Maine, since 2009. He has produced a range of exhibitions, from contemporary Chinese work in Xu Bing: Calligraphy for the People to American art in Andrew and Jamie Wyeth: Selections from the Private Collection of Victoria Browning Wyeth, and has contributed essays to a number of publications. He has also been instrumental in developing and providing stewardship for the museum's collection. He received a bachelor's degree in English from the University of Rhode Island and a master's degree from the Center for Museum Studies at John F. Kennedy University, California. Active in the community, he serves on the boards of a number of arts and cultural organizations.
Emily Schuchardt Navratil is the Vilcek Foundation curator. She has worked with the Vilcek Collection since 2009, previously serving as associate curator, assistant curator, and curatorial assistant. For the foundation, she has curated the exhibitions With Color (2013, to coincide with the publication by Merrell of Masterpieces of American Modernism from the Vilcek Collection); Ralston Crawford: Torn Signs (2019; catalogue published by Merrell); The Synchromists (2020); Oscar Bluemner's Sonnet Series (2020); and Marsden Hartley: Adventurer in the Arts (2020; catalogue published by Merrell).
Marsden Hartley: Adventurer in the Arts is available for purchase from Merrell Publishers and everywhere books are sold. An audiobook version, published by the Vilcek Foundation, is available for purchase on Audible, Amazon, and iTunes.