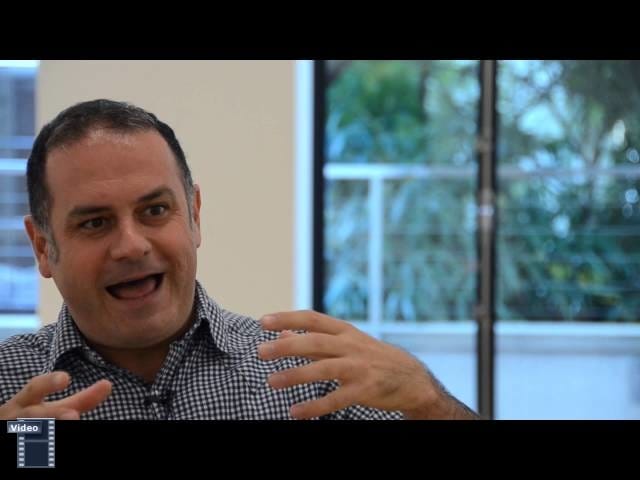 French-born documentary filmmaker Jean-Michel Dissard trades places with us and sits in front of the camera for this interview about his latest film, I Learn America. It follows five immigrant teenagers over a year at the International High School at Lafayette in Brooklyn, New York, one of the few schools in the nation devoted exclusively to newly arrived students. Over one year, Jean-Michel and his co-director, Gitte Peng, document the ways the five teens come to terms with a new language, a new culture, and a new sense of self.
It is, Jean-Michel says, a familiar story: He first came to the U.S. from France as a teenager himself. In addition to dealing with the universal complexities of adolescence, Jean-Michel also found himself trying to unravel the mysteries of a foreign culture, and suburban life in Arizona was baffling. "Coming to a new place is more than a new language — you have to learn certain codes," he says. "I think dating was the most disturbing thing to me; in French we don't even have a word for 'dating.' I mean, girls and boys come together, but dating, there is a ritual to it in America that took me forever to figure out."
Now, Jean-Michel has happily found his place as a New Yorker, but the memory of those early days has kept him committed to helping newly arrived and native-born Americans understand each other. Not just a movie, I Learn America is an ambitious five-step platform for facilitating communication about immigration. Jean-Michel and his team have been encouraging people from around the country to arrange screenings at their high schools and to host a discussion afterward. Viewers can also, through I Learn America's website, share their families' stories about immigration, contact elected officials to voice their support for immigration reform, and find ways to donate or volunteer with immigrants.
Watch this interview for more on Jean-Michel's American prom experience, his process in creating the film, and why he believes the way we treat newly arrived immigrants has deep effects on American society. And if you're attending the Hawaii International Film Festival, be sure to catch I Learn America's screening as an official selection of the 2013 New American Filmmakers program!