Last year, we were proud to support Little Kids Rock, a non-profit organization that brings musical education into underserved schools across the country. The result of our partnership was the production of five original compositions by immigrant or first generation children. Put on your headphones and take a listen!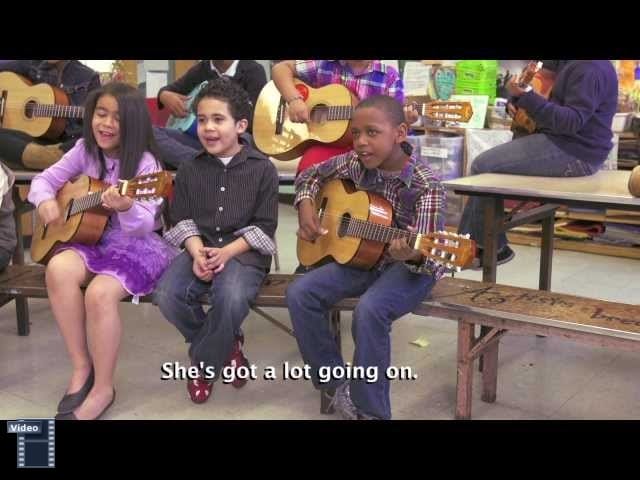 "She's Got a Lot Going On"
"She's Got a Lot Going On" was composed by a small class of 13 third-graders, hailing from seven different countries, at PS 98 in the Washington Heights neighborhood of New York City. Despite their different backgrounds, the students have learned to bond over their shared experiences, one of them being the Superstorm Sandy in the fall of 2012. The storm inspired the students to reflect on the perseverance of their community, and this song was the outcome – "She" being Lady Liberty, which weathered the storm as stalwart as ever.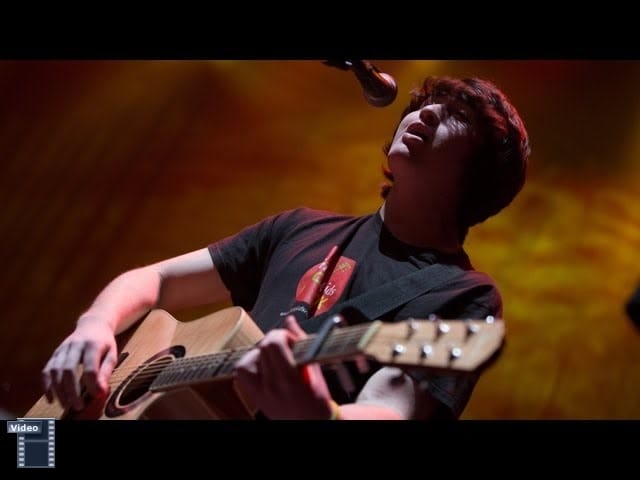 "Here We Are"
"Here We Are" was written by Ignacio, a young immigrant high school student from Chile. Music was a way for him to overcome language barriers when he first arrived, and also helped him connect with his roots: His grandfather was a musician, and his father put off his own dreams of being a musician in order to immigrate and provide a better life for his family. Little Kids Rock helped Ignacio and his father realize their shared dreams of making music with this composition.
"Mis Amigos (My Friends)"
Mr. Rodarte's sixth-grade class at Pio Pico Elementary School in Los Angeles celebrated friendship amongst people of all shapes, sizes, and colors with this song. Inspired by the diverse cultural backgrounds of the students, from countries such as Mexico, El Salvador, Guatemala, and Korea, "Mis Amigos (My Friends)" blends Latin percussion, Reggae-style rhythm guitar, a catchy guitar melody, simple lyrics, and a driving baseline to create the perfect song for singing and dancing with your friends.
"With You" and "Hold Onto Me"
"With You" and "Hold Onto Me" were written by Yancy, who immigrated to the US from the Dominican Republic with her mother. As a newly arrived student, Yancy struggled with language barriers and became introverted at school. Since joining Little Kids Rock, Yancy has found a common medium to express herself and to communicate with her fellow students; these two songs were written and performed by Yancy.