Vilcek Foundation President Jan Vilcek returns to his hometown of Bratislava, Slovakia to accept the title of doctor honoris causa from Comenius University next week. He is being recognized for his pioneering research in immunology and microbiology, as well as his role in developing groundbreaking treatments for arthritis and other immunological diseases.
"Comenius University in Bratislava awards this honorary title to important domestic and foreign personalities whose life`s work has significantly contributed towards spreading the ideas of humanism, democracy and understanding between nations," writes Branislav Slysko, Press Secretary of the Rectorate of Comenius University.
The honorary doctorate will be the second degree that Jan receives from Comenius University – Jan completed his medical studies at the university's School of Medicine and still works closely with the institution. Jan played an instrumental part in establishing a cooperative partnership between Comenius University School of Medicine and New York University School of Medicine, his current academic and research home, a few years ago.
Jan will be in good company with this degree, which has previously been awarded to 114 scientists and public personalities thus far, including 14th Dalai Lama Tenzin Gyatso, diplomat Kofi Annan (former General Secretary of the United Nations), statesman Zbigniew Brzezinski (former National Security Advisor to President Jimmy Carter) and Vaclav Havel (former President of Czechoslovakia and of the Czech Republic).
---
Update (January 28, 2014):
Photos from the ceremony, courtesy of Comenius University.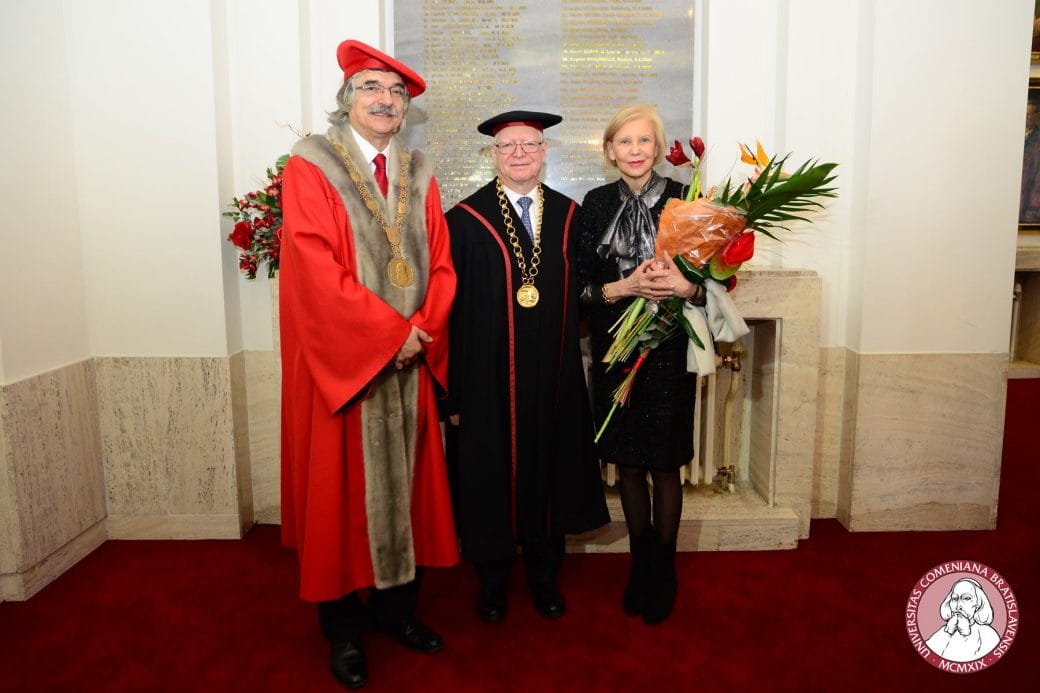 Photo credits: Vladimír Kuric.