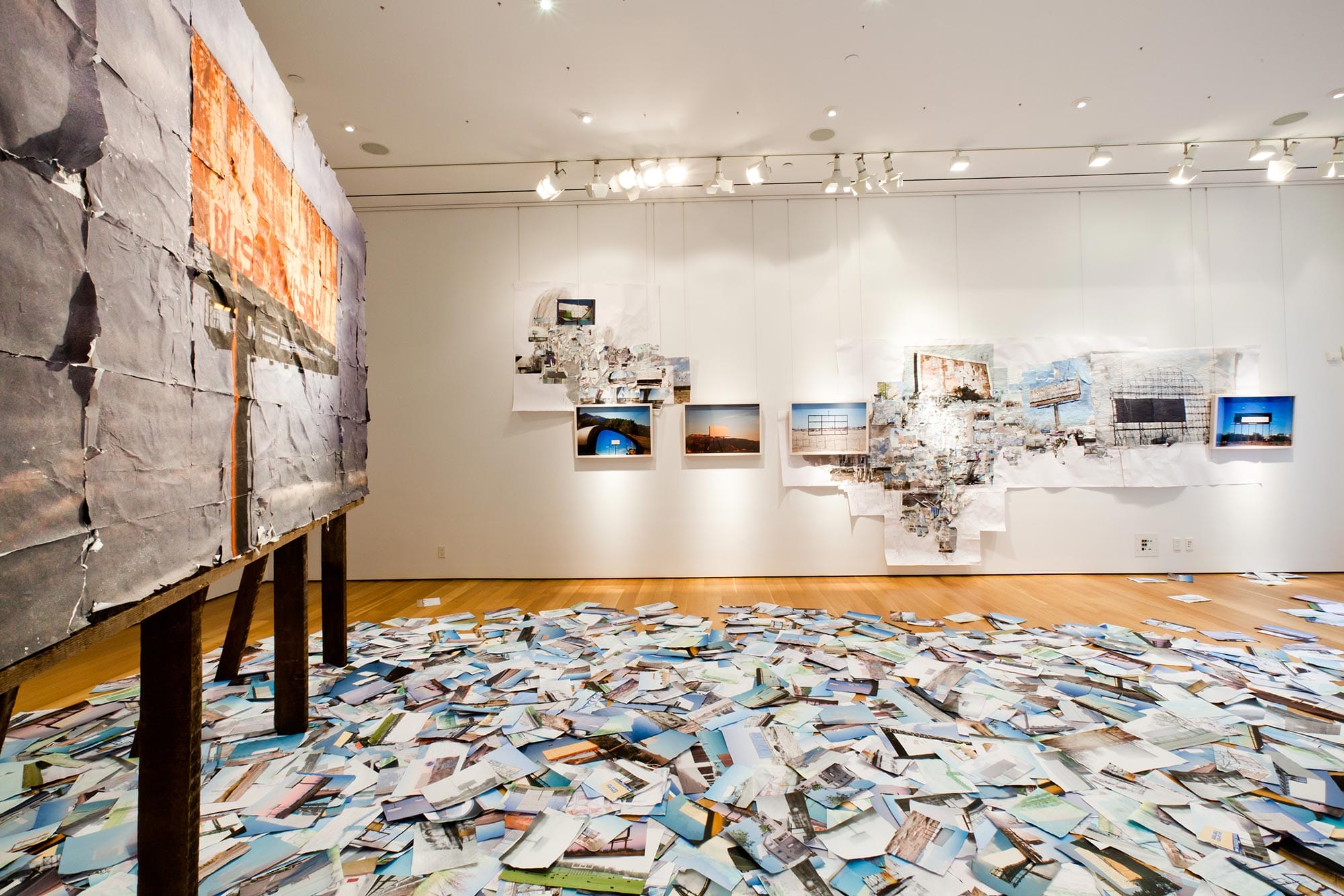 Armed with a map and her camera, Chinese-born artist O Zhang set off across the country to photograph blank billboards strewn across the American landscape. These empty canvasses, while devoid of content, are anything but silent: they speak loudly of decline, bankruptcy, and decay—of an altogether uncertain future. Yet, a shift in context spotlights the stark simplicity and beauty of these forms, rooted in thoughtful architectural design and striking color combinations within a history of worn-away layers.
In I Am Your Mirror, her first project inspired solely by a US subject, Ms. Zhang, in her unique artistic voice, recounts her journey across the country, eyes opening to the recession-rattled landscape, illuminating the arresting visual elements of these neglected structures. In the space she created for the exhibition, Ms. Zhang presented these singular photographs as both traditional prints—using the natural landscapes that surround them to highlight the beauty of these constructions—and as a gel transfer on a wood board as decayed as the time-worn structure it depicts.
Ms. Zhang's works lined the walls of the Vilcek Foundation Gallery in the same way billboards line the streets and highways of this nation, all centered around a free-standing billboard of her own design and thousands of weather-worn prints strewn across the gallery floor, each depicting a billboard documented by the artist.