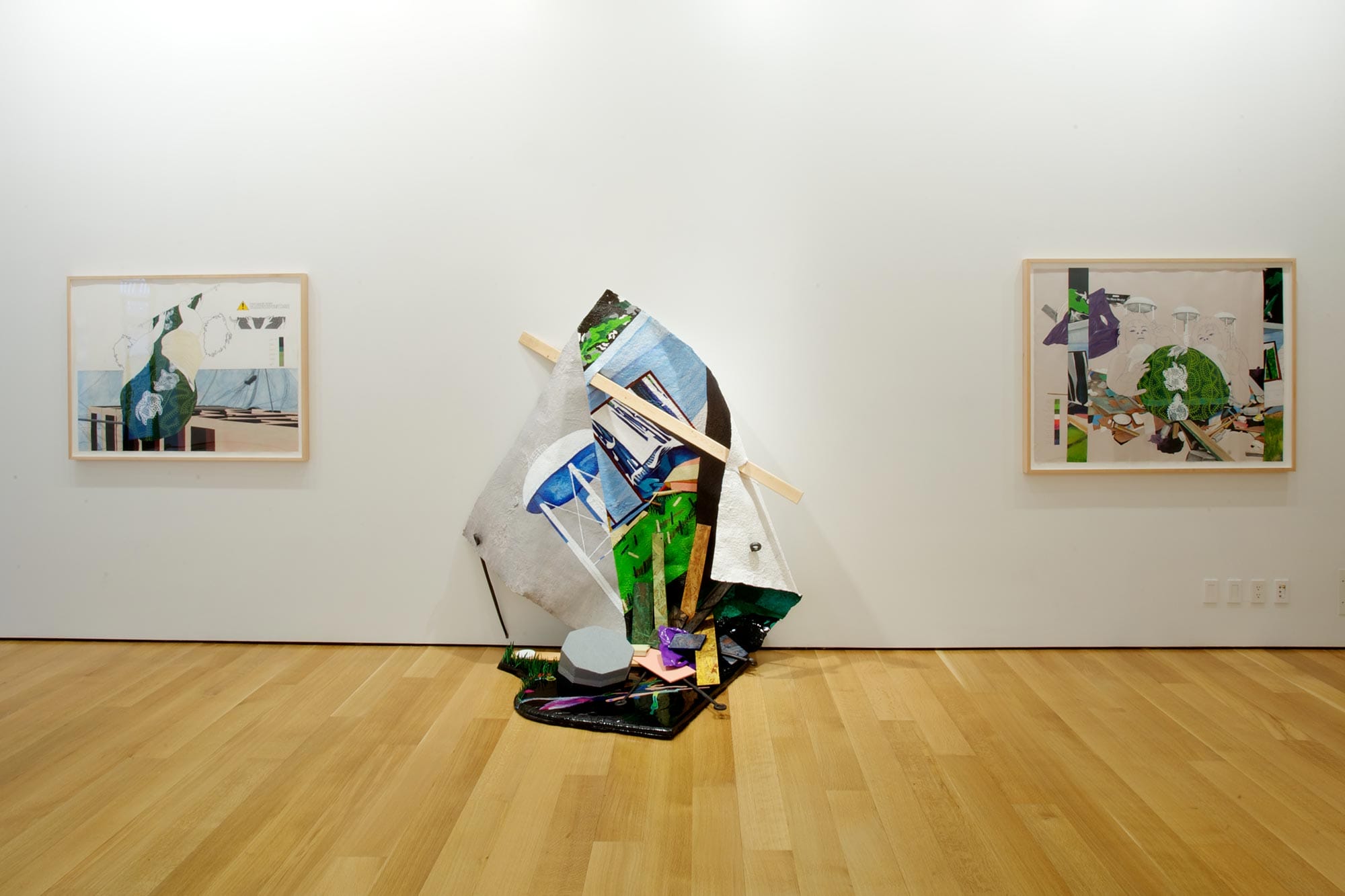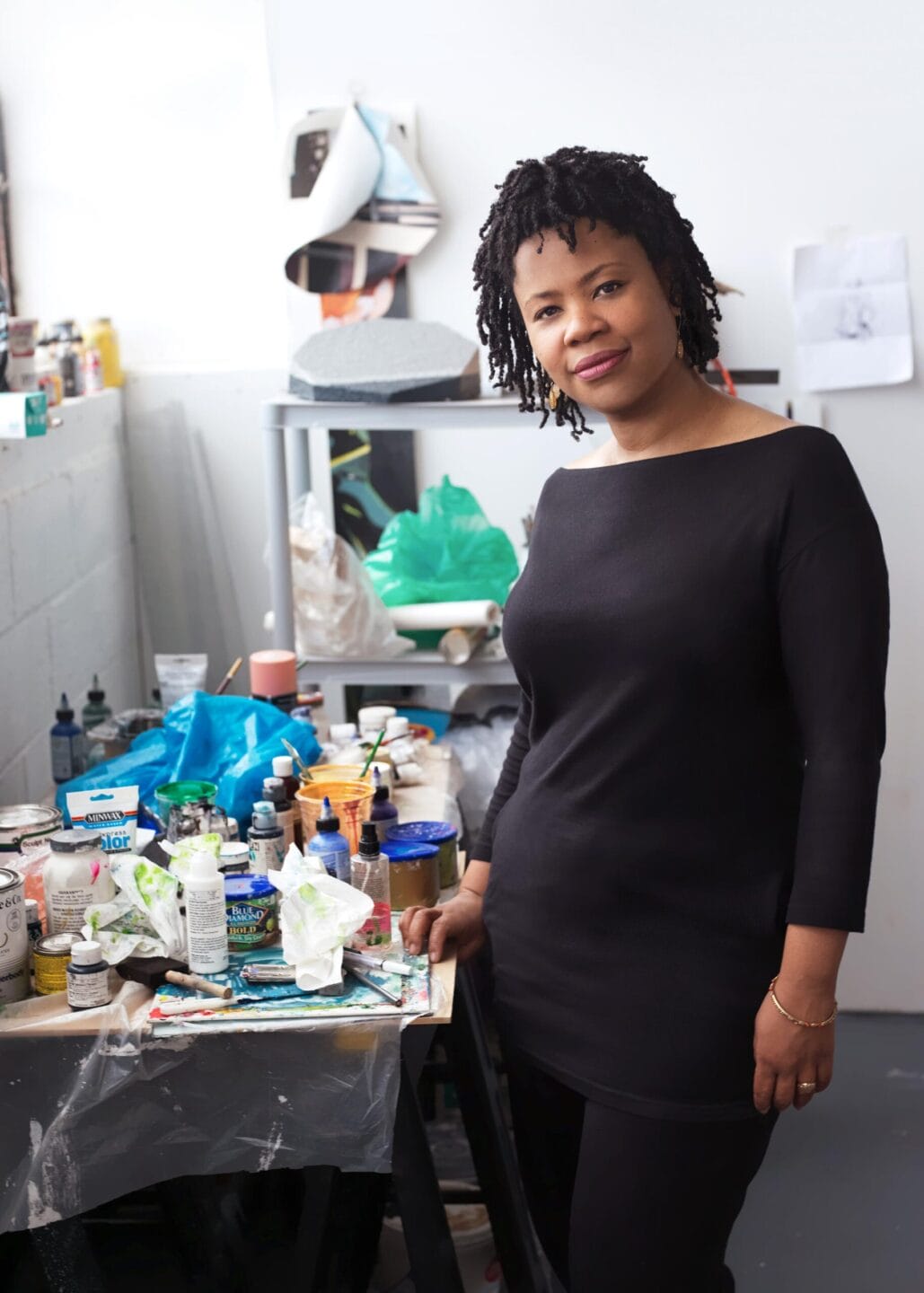 Almost Undone, an installation by Trinidadian native Nicole Awai premiered at the Vilcek Foundation Gallery in Fall 2011. The exhibition by the mixed-media artist featured drawings from an earlier series of her works, Specimen from Local Ephemera, which served as visual anchors for these new emergent, pieces. In them, Ms. Awai incorporated materials as varied as cast and sprayed paper, resin, plastic, nail polish, and clay, resulting in bold, complex three-dimensional structures, which seem to pull, stretch, and tear from the wall—and from the memory of their two-dimensional predecessors.
Ms. Awai originally presented Local Ephemera as a series of preparatory drawings for a sculpture at the 2003 Biennial of Ceramic in Contemporary Art in Italy, and later developed them as a stand-alone series. Occupying a liminal space, the drawings depict various artifacts, both contemporary and historical, to reveal a world constantly in flux. Underlying this dynamic plane of shifting perception is a technical drawing format, lending it structure while weaving themes often found in Ms. Awai's other work—of duality, location, and cultural reprocessing.
Download the Exhibition Brochure
Ms. Awai earned her Master's Degree in Multimedia Art from the University of South Florida. She now lives and works in Brooklyn, New York, and currently serves as Critic at the Yale School of Art. Her work has been included in several seminal exhibitions, including the first Greater New York: New Art in New York Now, at P.S. 1/MoMA (2000), the 2008 Busan Biennale in Korea, Infinite Island: Contemporary Caribbean Art (2007), and Open House: Working in Brooklyn; the latter two held at the Brooklyn Museum. Ms. Awai was also a featured artist in the 2005 I.P.O. series at the Whitney Museum of American Art, New York.