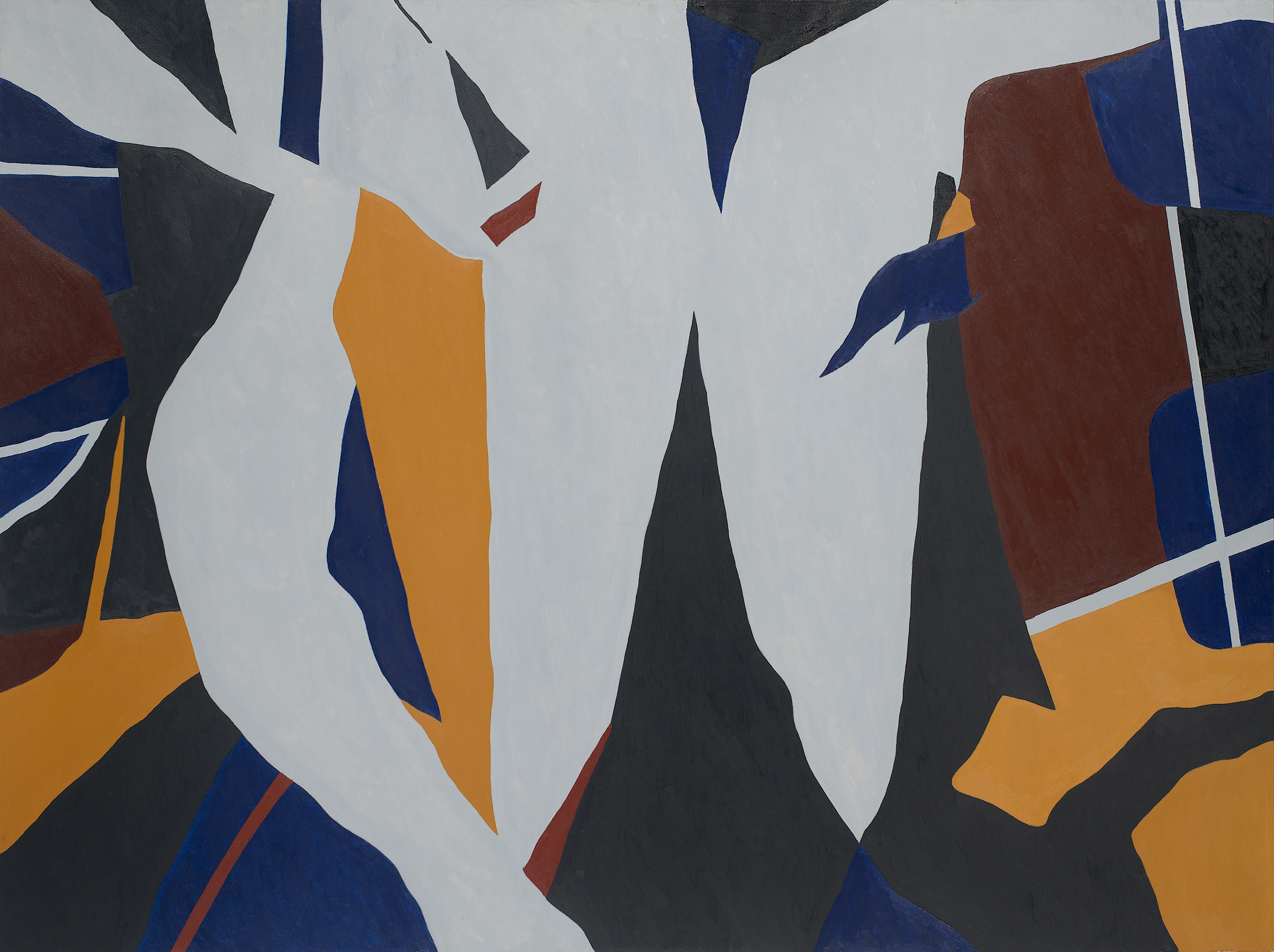 The Artist;
By descent to the Artist's son, John C. Crawford;, New York;
Jan T. and Marica Vilcek Collection, New York, NY, 2015;
New York. Zabriskie Gallery. Ralston Crawford. November 23-December 11, 1976, cat. no. 7.
New York. Robert Miller Gallery. Ralston Crawford (1906-1978): An Exhibition of Abstract Works in Painting, Photography and Drawing. December 1, 1987-January 2, 1988.
Possibly: New York. Hirschl & Adler Galleries. Ralston Crawford's America. September 28-November 9, 1996.
New York. Salander O'Reilly Galleries. Ralston Crawford (1906-1978): Paintings, Photographs & Drawings, May 10-June 30, 2007.
Corpus Christi. The Art Museum of South Texas. Masterpieces of American Modernism from the Vilcek Collection of American Art. September 13, 2018-January 6, 2019.
New York. Vilcek Foundation. Ralston Crawford: Torn Signs. May 13-November 13, 2019.
Haskell, Barbara. Ralston Crawford. New York: Whitney Museum of American Art, 1985, p. 120-122, ill. p. 125, fig. 138.
Salvesen, Magda and Diane Cousineau, eds. Artists' Estates: Reputations in Trust. New Brunswick: Rutgers University Press, 2005, ill. p. 274.