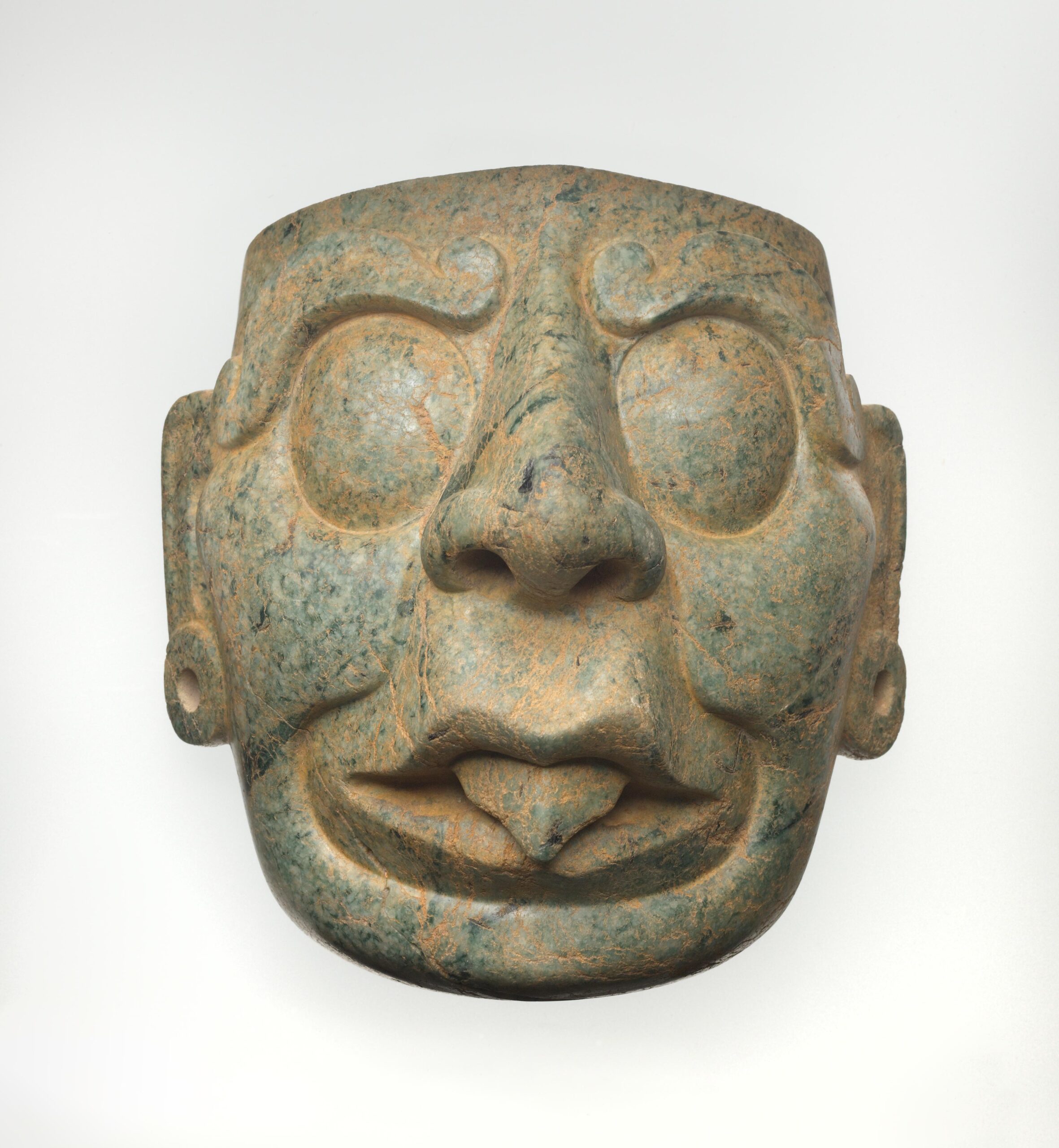 About the Object
This face mask is most distinguishable by the work's large eyes, an aquiline nose, open mouth, and extended tongue that identify the figure with the Mayan sun god K'inich Ahau. K'inich, who also shared a name with many Mayan rulers, was associated with fertility, rebirth, the underworld. The elements of this mask especially demonstrate links with Itzamna or God D, who was a creator god that ruled in the sky.
Additional Information
As in many polytheistic belief systems around the world, deities like K'inich Ahau were occasionally combined by the Maya with other deities such as God G (in Mayan codices or written texts), Itzamna, Jaguar gods, and Chaac, who was especially associated with rainfall, thunder, and lightning. Here one can see elements of Tlaloc's transformation in the larger tongue and pronounced eyes of the mask.
[Throckmorton Fine Art, New York, NY];
The Jan T. and Marica Vilcek Collection, 2004-2010;
Gift to The Vilcek Foundation, 2010;