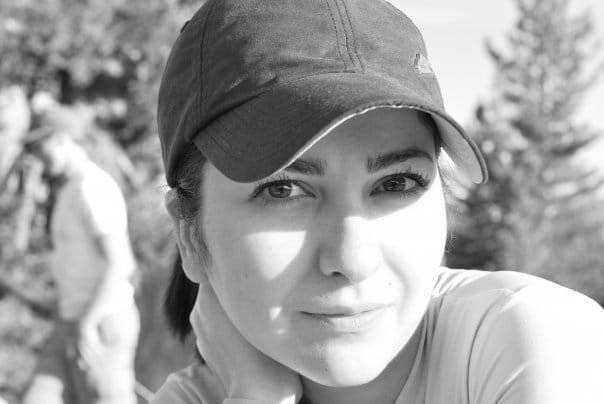 For Iranian-born interactive media designer Yasaman Hashemian, it's all fun and games — but only at first glance. Currently a visiting scholar at the University of Southern California's Creative Media & Behavioral Health Center, Yasaman designs and produces video and board games that educate users about health issues. It is vital to her, however, that her games are, above all, enjoyable. "It should be something fun," Yasaman says. "If I design something people won't play, then I will have completely failed."
Fun was one of the driving forces behind Adventurous Dreaming Highflying Dragon (ADHD), a video game Yasaman created for her master's thesis at the USC School of Cinematic Arts, in the Interactive Media Division. Designed for children ages 6 to 8 who've been diagnosed with attention deficit hyperactivity disorder (ADHD), the game is divided into three modules that help players target and improve in three areas: hyperactivity, impulsivity, and inattention. A colorful, anthropomorphic dragon guides players through the game, applauding tasks completed well and providing encouragement when necessary.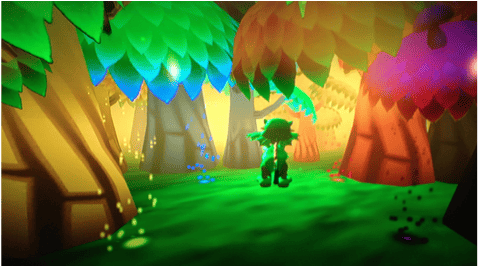 To develop the game, Yasaman curated a multidisciplinary team of artists, programmers, psychiatrists, and psychologists. Having the insight of professionals and parents of children with ADHD — as well as the children themselves — allows Yasaman to hone in on key elements that make the game appealing and relatable to her audience, down to the language used and the length of the instructions. Working with a team of health experts also helps Yasaman create games that collect data that can assist in the study of these issues later on; in ADHD, for example, the progress of the players can be recorded, making it ideal for tracking longitudinal data of development in the players.
Despite the game's educational and therapeutic purposes, Yasaman's first priority in creating ADHD was enjoyment. For this, she embraced the movement-tracking capabilities of the Xbox Kinect platform, which allows participants to play with their entire bodies, as opposed to just their fingers, as with traditional video game controllers. Based on her interviews with experts and parents, Yasaman knew that motor skills and fidgeting were an issue with most young patients; by being full body–driven, the game allows players to develop coordination and motor skills, while burning off excess energy in an enjoyable environment.
There are already other games designed for young ADHD patients, but Yasaman believes the focus on fun is what sets her project apart. Most of the current games targeting ADHD are neurological feedback applications, which require players to wear a helmet or to be wired to monitoring devices that track brain functions. "They are very good, but the problem is that kids feel that they are under pressure or constantly being monitored by someone," Yasaman says. "I wanted to provide something where [kids] can just fully pay attention to what the game is and enjoy it."
The origins of Yasaman's distinctive approach to game development can be found in her diverse background. "I grew up in a country with a very dry educational system," she says. "It is not interactive, it is not joyful, and perhaps worst of all, it is often boring." This, as well as her love for working with people, inspired her to go into teaching once she completed her bachelor's degree in computer science at Tabriz University in Iran. After a few years of teaching, however, Yasaman felt she could do more for her young charges by working to bring access to technology into the classroom. From there, it was a natural choice to bridge her programming and digital design background with her firsthand knowledge of education and childhood development.
Despite her dedication to fun, Yasaman believes that the games she creates should have a larger purpose. She tries to target health issues — "I hate to call them 'problems,'" she says — such as obesity, ADHD, autism, and early childhood brain development. In games, she sees a way to educate and encourage healthy behavior and practices. "Whether we like it or not, kids are going to play video games," she says. "If there is an opportunity to provide them with games that have a broader goal than just being entertaining, that can help you learn something and gain some skills and experience — why not?"
You may also be interested in