In November, the Vilcek Foundation relaunched the New American Perspectives program with the Hawai'i International Film Festival (HIFF). The festival, which was held November 7–17 on O'ahu, focuses on bringing contemporary cinema, films, and virtual reality programming to festival attendees from around the world and local audiences in Hawai'i. The mission of the New American Perspectives program is to spotlight the contributions of immigrant artists to film and contemporary media arts in the United States.
The relaunch of the program was catalyzed by a clear mission alignment between the Vilcek Foundation and HIFF. In the two years since her appointment as executive director of HIFF, Beckie Stocchetti has established a strong programmatic vision for the festival based on film as a platform for social justice and understanding.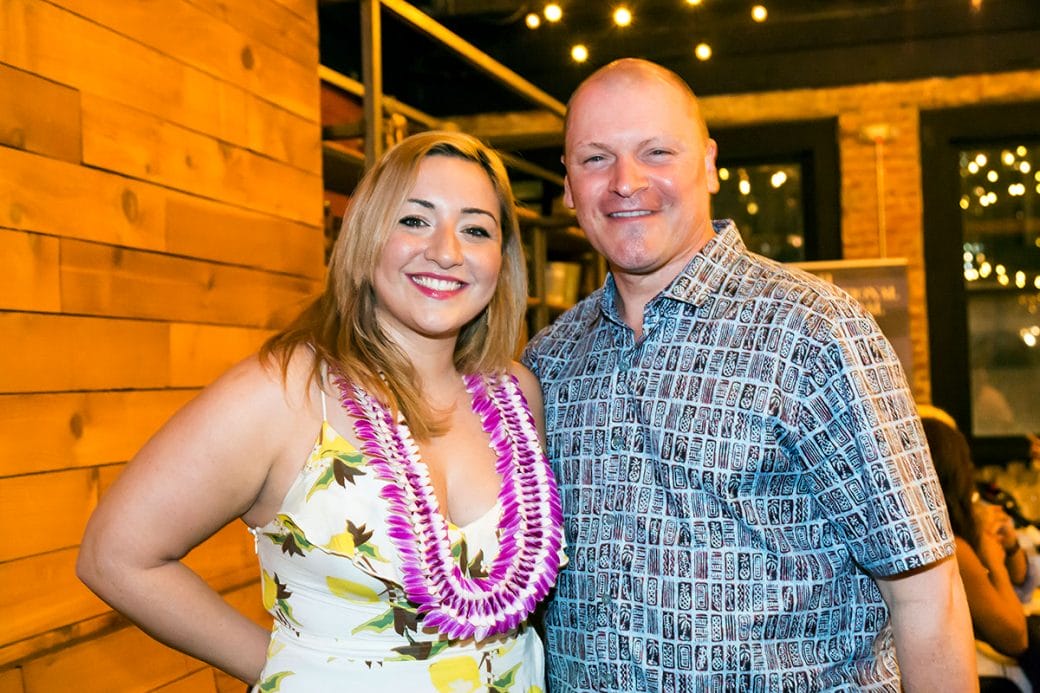 The 2019 New American Perspectives program brought five foreign-born artists in film and contemporary media to the festival, and supported screenings and presentations of their work: Haifaa al-Mansour (film The Perfect Candidate), Jenny Dorsey (multimedia presentation Asian in America), HIKARI (film 37 Seconds), Isabel Sandoval (film Lingua Franca), and Emily Ting (film Go Back to China).
The Vilcek Foundation supported 20 unique events as part of this year's program, including eight film screenings, six moderated Q&A discussions with filmmakers, a presentation of Jenny Dorsey's multimedia and virtual-reality dining experience Asian in America, a master class with director and filmmaker Haifaa Al Mansour, and a panel discussion, "HIFF Talks: New American Perspectives," featuring all five of the New American Perspectives artists. The foundation also supported presentations by HIKARI, Isabel Sandoval, and Jenny Dorsey at Kapolei High School, 'Iolani School, and James Campbell High School as part of HIFF's Guest Filmmaker Program.
In remarks prepared for the HIFF Awards Gala, Rick Kinsel shared the Vilcek Foundation's commitment to advancing equity: "As leaders in the arts, we have a responsibility to promote diversity by making space, providing access, and amplifying voices that need to be heard." He continued, "The films and presentations offered as part of New American Perspectives center the voices of five groundbreaking immigrant artists whose work deftly explores themes of identity, belonging, and self-discovery."
The concept of authentic representation of gender, race, ethnicity, and nationality in film and media was present, and manifested throughout the festival's multiple programs and activities. At the festival's gala, Elisabeth Moss spoke passionately about advancing diversity in filmmaking, saying, "We have made progress, and are inching forward year by year in representation in front of and behind the camera." She continued, "A film festival has a very important place in that fight, by supporting, showing, and offering programs that help give a chance to filmmakers that truly represent the incredibly diverse world that we actually live in." Elisabeth was honored at this year's festival with the Halekulani Career Achievement Award.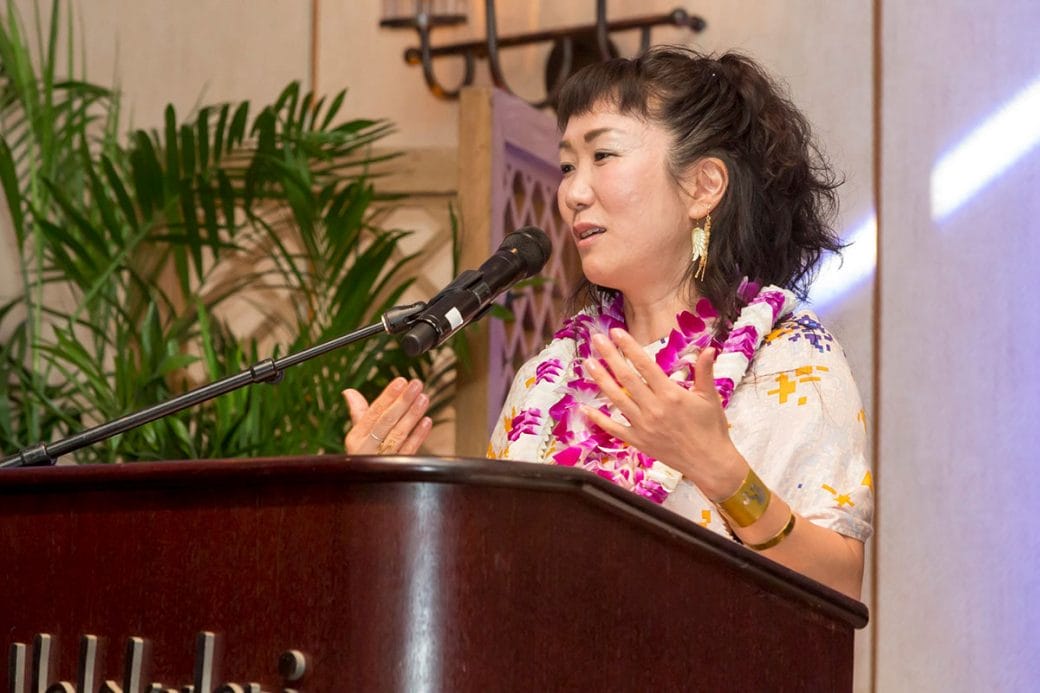 The festival's highest honor, the Kau Ka Hōkū Award, was presented to filmmaker HIKARI at the gala for her film 37 Seconds. The juried award is given to an emerging filmmaker for outstanding achievement and promise in the presentation of their first or second feature. 37 Seconds, HIKARI's first feature film, addresses the important and often overlooked issues of the rights and agency of people living with disabilities; it is a radical departure, given the candor, sensitivity, and humor with which it addresses the sexual agency and desire of its subjects. The Vilcek Foundation was delighted to celebrate HIKARI's win of the Kau Ka Hōkū Award.
On Saturday, November 16, the Vilcek Foundation presented a panel discussion as part of the "HIFF Talks" series, with all five of the New American Perspectives artists. During the panel, moderated by Duncan Caillard, each of the artists spoke on how their experiences of immigration have shaped their work, as well as the impact they aspire to have through their films and presentations. The candid discussion delved into topics of otherness, alienation, and the value of authenticity in authorship. Emily Ting shared that her inspiration "always comes from the stories I want to tell, and that I want to see" and advised immigrant filmmakers on using film as a mode for sharing their truth: "Tell a story that is personal to you, and that you are passionate about."
Haifaa Al Mansour cited how politics, religion, and cultural norms create arbitrary divisions between groups of people, and that art has the power to bridge these divides by conveying emotions and values that are common across human experience: "The only thing that we can move forward is to understand that there are fundamental values that we need to all embrace, and those fundamental values are hopefully in every culture."
You may also be interested in