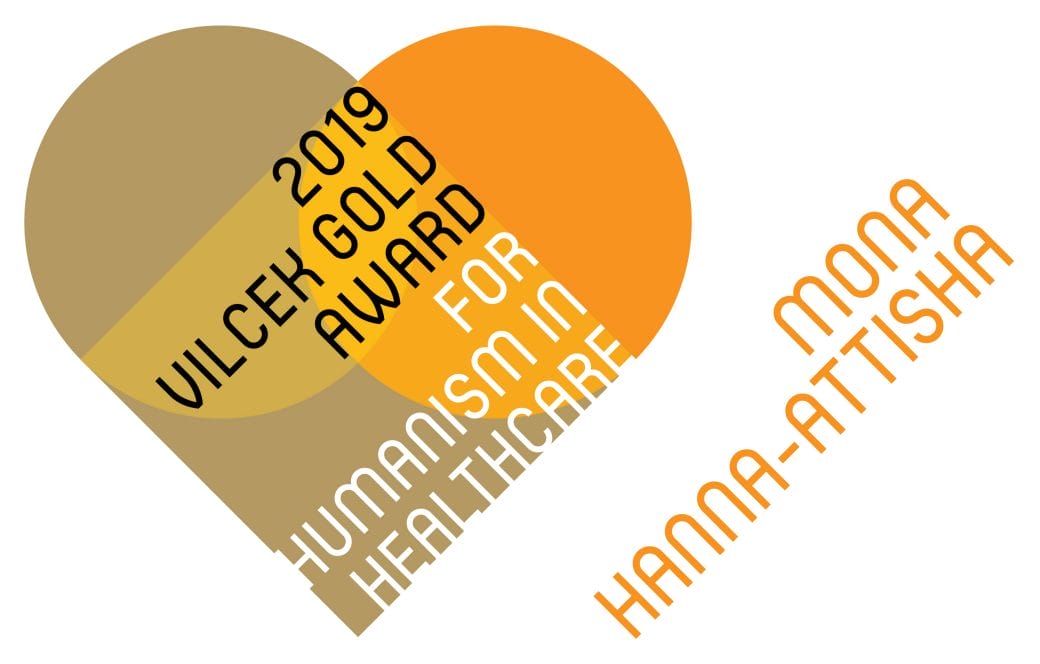 The Vilcek Foundation has teamed up with The Arnold P. Gold Foundation to create a new award recognizing immigrant contributions to humanism in American healthcare. The inaugural Vilcek-Gold Award for Humanism in Healthcare is bestowed to Dr. Mona Hanna-Attisha, an immigrant born in the United Kingdom to parents of Iraqi descent, for research and activism that brought national attention to the lead poisoning of children in Flint, Michigan, through the public water supply.
The Vilcek-Gold Award recognizes, in equal measure, immigrant service to American public health and the transformative impact of humanism—an ideal that puts human interests, values, and dignity at the core of healthcare. Dr. Hanna-Attisha is receiving the award not only for her role in the Flint water crisis, but also for her continued activities as the director of the Michigan State University–Hurley Children's Hospital Pediatric Public Health Initiative, serving as a champion for underprivileged kids worldwide.
Often known by friends and patients alike as Dr. Mona, she immigrated to the U.S. as a child with her family in 1980. Saddam Hussein's rule in her parents' homeland of Iraq meant the rise of fascism, oppression, and dictatorship, and the family relocated to Michigan. Here, Dr. Mona went on to receive her bachelor's and master's degrees in public health from the University of Michigan and her medical degree from Michigan State University College of Human Medicine; she completed her residency at Children's Hospital of Michigan in Detroit.
As a pediatrician and associate professor at Michigan State University College of Human Medicine, in 2015 Dr. Mona noticed high blood lead levels in Flint children after the city's water supply was switched to a new source as a part of austerity measures the previous year.
Despite denials from state officials that the water source was responsible for the elevated blood-lead levels, Dr. Mona's research and persistent advocacy, along with that of Flint community activists, resulted in city management acknowledging wrongdoing, switching the water supply back to a safe source, and committing to long-term public health measures to mitigate the effects of lead poisoning.
The award will be presented at the Association of American Medical Colleges (AAMC) Learn Serve Lead 2019 Annual Meeting this November in Phoenix. The AAMC has long been a champion for immigrant physicians and their contributions to academic medicine, and Dr. Mona will share her insights as a part of the Voices in Medicine and Society lecture series during the meeting.
The Vilcek-Gold Award includes a cash prize of $10,000, which Dr. Mona has pledged to donate to the Flint Kids Fund, an initiative of the Community Foundation of Greater Flint, to provide long-term support to children exposed to lead through the city's water.
Next week, we'll publish a feature article on Dr. Mona's immigration story and how it inspired her to serve her community through medicine.