A total of 299 applicants answered our annual open call for the Creative Promise Prizes in Biomedical Science and Design. As our largest pool of applications to date, hopeful recipients of the prize represent a wide spectrum of fields spanning from product design to cancer research. Science applicants from Harvard University set a record this year with 13 applications; another record set by scientists—at least four recommenders are Nobel prizewinners.
There are many noteworthy statistics from this group of candidates. The following charts demonstrate the diversity of applicants in biomedical science (teal) and design (grey).
We thank all of our applicants for their time and dedication in applying for the Creative Promise Prizes. Prizewinners will be notified this fall and will be invited to attend the Vilcek Foundation's annual awards ceremony next spring.
55% of applicants applied for Biomedical Science (165), while the remaining 45% applied in the arts—this year, design (134).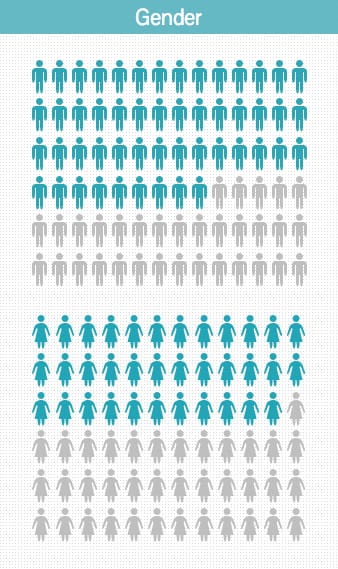 Of 172 male applicants, 60% applied in biomedical science and 40% entered in design; additionally, 48% of female applicants are scientists while 52% are designers (of 127 total female applicants).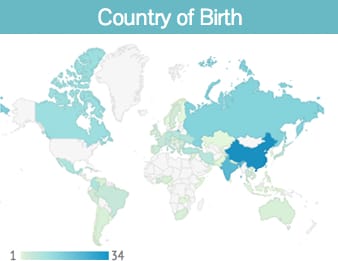 With applicants coming from 76 different countries, this year marks one our most diverse application cycles yet. The map above represents all applicants by country of birth in both categories. China (28), India (22), and Russia (12) top the countries of birth for science applicants, while the top three countries of designers are Korea (12), Colombia (9), and Poland (7).
The Creative Promise Prizes were established to encourage and support young immigrants in their careers. Since scientists generally require more time to complete their education than artists, the age limit was set at 38 in biomedical scientists and 35 in design.
We thank our applicants for sharing their immigration stories with us. Here, applicants are charted by the year in which they immigrated to the U.S., by biomedical science and design categories.