The Vilcek Foundation's first cookbook, A Place at the Table: New American Recipes from the Nation's Top Foreign-Born Chefs, is the winner of the 2020 Gourmand World Cookbook Award in the United States Cuisine category.
The premier international cookbook award, the Gourmand Awards were developed by Édouard Cointreau in 1995 to recognize excellence in cookbooks around the world. The 2020 awards ceremonies will be held in Macau, China, on May 14–17, 2020, and in Paris on June 3–7, 2020. A list of all of the 2020 winners may be found at Gourmand Awards 2020.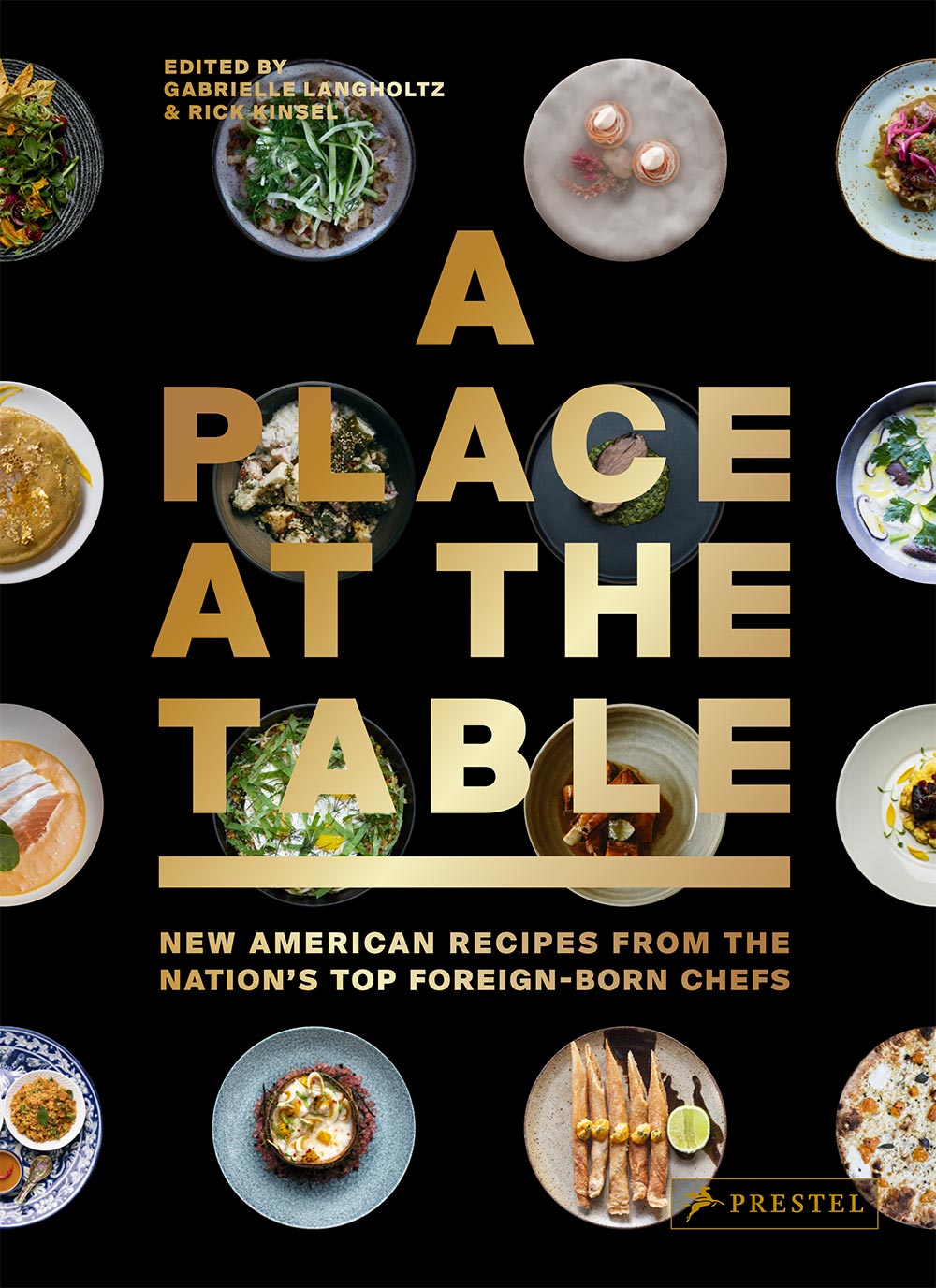 A Place at the Table: New American Recipes from the Nation's Top Foreign-Born Chefs, co-edited by Rick Kinsel and Gabrielle Langholtz, was released in September 2019. The idea for the book was conceived following the impressive number of outstanding applications received for the Vilcek Foundation's 2019 Creative Promise Prize in Culinary Arts. José Andrés, who was awarded the Vilcek Prize in Culinary Arts in 2011, wrote the book's foreword; Padma Lakshmi provided the book's introduction.
The 40 immigrant chefs featured in the book include Vilcek Prizewinners Marcus Samuelsson, Fabián von Hauske Valtierra, and Nite Yun, among other culinary vanguards like Dominique Crenn and household names Maneet Chauhan and Hugo Ortega. The chefs come from around the globe and hail from a diversity of culinary institutions — from conceptual pop-ups to Michelin-starred restaurants.
A core feature that sets A Place at the Table apart from other cookbooks is its focus on how chefs' experiences of immigration shape their approach to the culinary arts; biographies contextualizing each of the featured chefs' experiences of immigration complement the recipes. At a time when immigration policy is the subject of great debate in the United States, the book serves as a reminder that there is no singular immigrant story and that our culture and society are enriched by the contributions of immigrants.
"The book's being awarded in the category of United States Cuisine is a testament to a global understanding of immigrants' influence on the culinary arts and culture of the United States," said Rick Kinsel, Vilcek Foundation president.
"I am so moved to see our book receive this international award," said Gabrielle Langholtz. "There's never been a more important time to honor immigrants who bring their talents here from around the world."
A Place at the Table has received an enormous spate of successful coverage in the two months since its release: It has been featured in a panel discussion at the Smithsonian Associates, in GrubStreet, and on The Splendid Table. A review of the book in Vogue read, "With 2020 on the horizon, it could be the most important cookbook you buy this year, or any year."
A Place at the Table is available from Prestel Publishing and everywhere books are sold.