Moviemakers from around the world, members of the HIFF board and staff, and friends of the New American Filmmakers series came together last night to celebrate the 2013 NAF delegates at a reception hosted at the Halekulani Hotel.
Guests enjoyed a selection of foods representing the countries of origin of the six NAF delegates, designed and served by renowned Chef Vikram Garg of the Halekulani Hotel, himself an immigrant from India. 
Besides celebrating the presentation of the 2013 NAF films — which included the U.S. premiere of Mr. Pip and theatrical release of Escape from Tomorrow — the reception was a timely acknowledgment of the contributions of immigrant artists in general, and their importance in the context of the national conversation on immigration.
"Too often, when we speak of numbers — of visa quotas, of pathways, of border patrols — we lose sight of the people behind the policies," said Rick Kinsel, executive director of the Vilcek Foundation. "That's what brings the Foundation to Hawaii tonight. There is a tremendous amount of talent in this room, and the delegates of the New American Filmmakers series have come from all over the world, through many different paths, to be here today. We are proud to honor their journeys, and the rich perspectives they add to American cinema."
See below for a selection of photos from the reception, and visit our New American Filmmakers section for information about the 2013 films!
Vilcek Foundation Executive Director Rick Kinsel extends a warm aloha to guests at a reception honoring the 2013 NAF delegates.
Film scholar Nate Kohn takes a break from moderating HIFF panels to enjoy the festivities.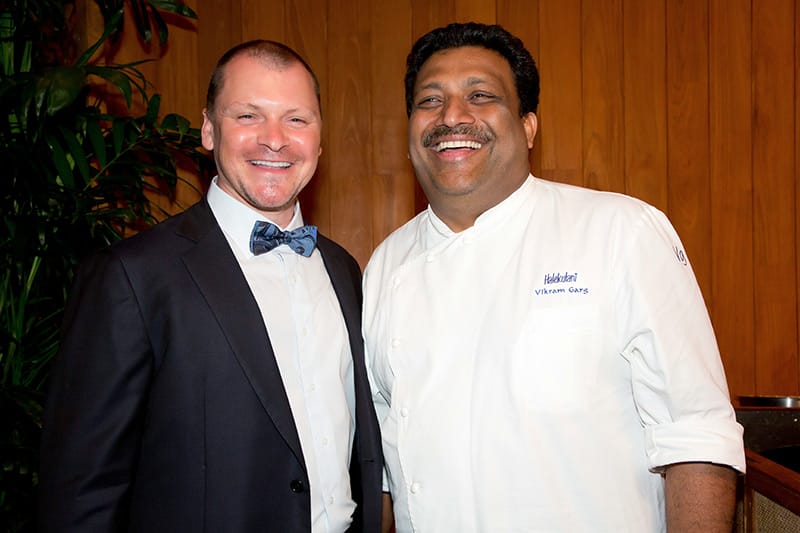 Chef Vikram Garg demonstrates his mastery of world cuisine with his international selection of delicacies for the evening.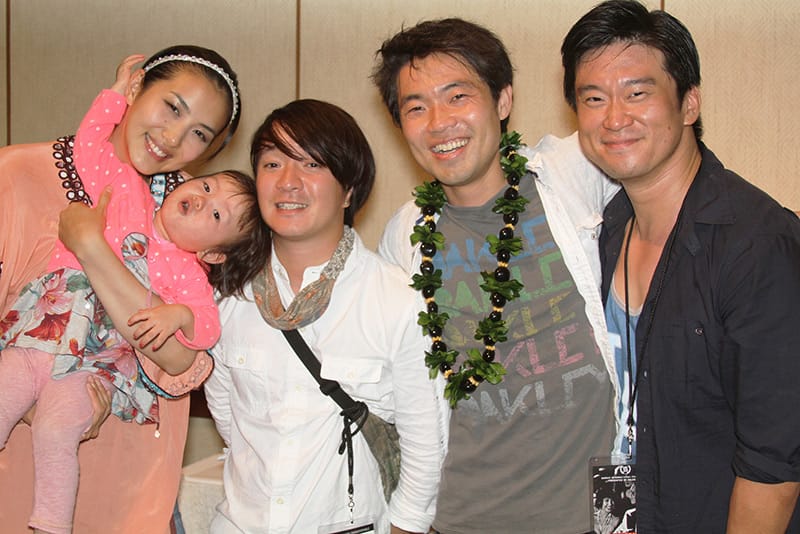 Model Koizumi Miyuki and her daughter come out to cheer on husband and father Gaku Hamada and his Sake-Bomb collaborators, director Junya Sakino and co-star Eugene Kim.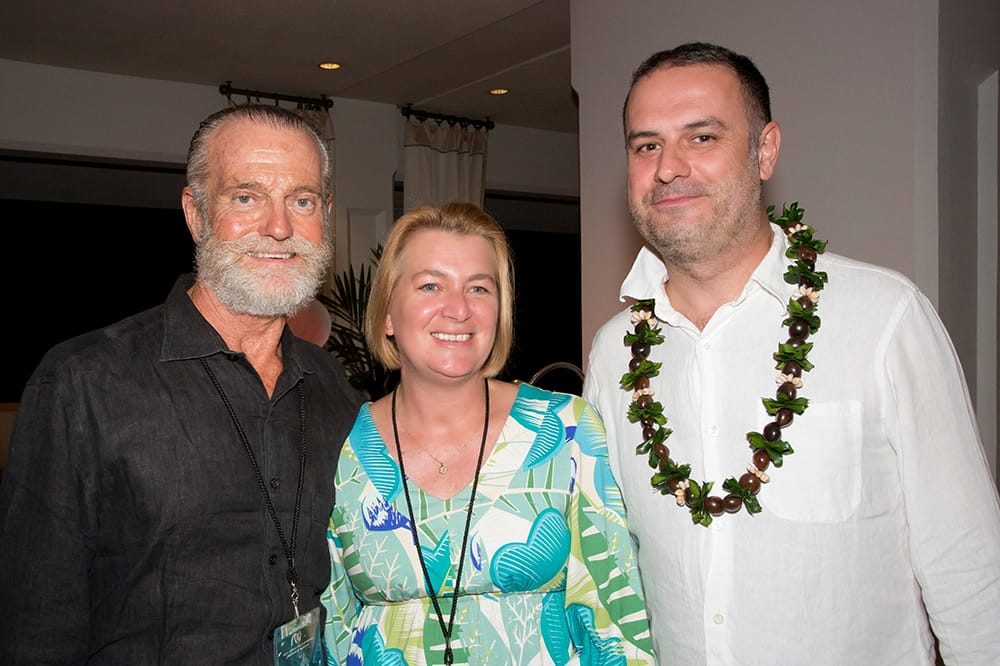 HIFF Executive Director Chuck Boller and Walea Constantinau are introduced to I Learn America director and NAF delegate Jean-Michel Dissard.
You may also be interested in