We first got to know French-born filmmaker Jean-Michel Dissard at the 2013 Hawaii International Film Festival, where his latest documentary, I Learn America, was a selection in the New American Filmmakers program. The Vilcek Foundation is thrilled to partner with the I Learn America team again, this time closer to home, to co-present a screening and community discussion on immigration and education.
On November 17, I Learn America will have its New York homecoming and premiere as a part of DOC NYC New York's documentary film festival. The film follows five students over a year at the International High School at Lafayette in Brooklyn, a public school dedicated to newly arrived students. (Learn more about the film in this interview with Jean-Michel.) Before the screening, Jean-Michel and his team have arranged for a community discussion about immigration and education — two issues that play a large role in America's future.
"Today, many people are taking a stand for immigration reforms that reflect our commitment to equality and integration. We want the rest of America to embrace its immigrant self, starting with schools that are ready to address the immigration challenge — schools supported by educational policies and programs designed to integrate immigrants effectively, schools that offer opportunities to amplify the immigrant voice, schools that engage the broader community in educating immigrant students and preparing them for success," Jean-Michel wrote in an email.
"Regardless of the outcomes of the comprehensive immigration reform in Washington D.C., the children of immigration are here to stay. How we fare in welcoming them will determine the nature of America's continually emerging identity," he continued.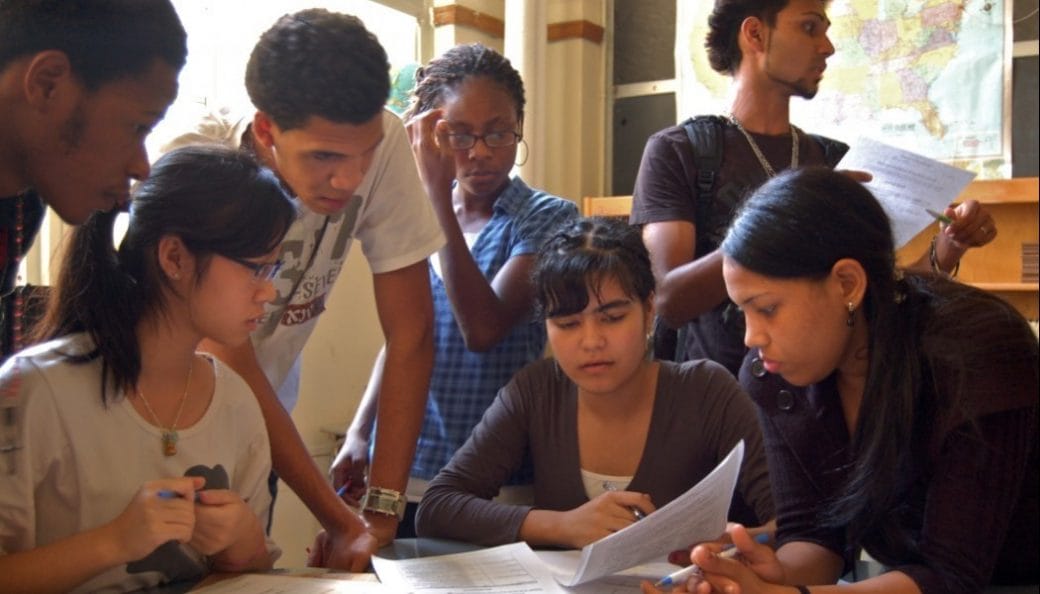 The community discussion is open to the public and will be attended by representatives of other host organizations, including FWD.us, Immigration Equality, the NYC Mayor's Office of Immigrant Affairs, NYC Department of Education (Office of ELLs), The New York Immigration Coalition, iMentor, Internationals Network for Public Schools, and more.
After the discussion, I Learn America will play at the SVA Theatre and be followed by a Q&A with the students, educators, and filmmakers. (For those of you who can't make the Sunday show, I Learn America will screen again on November 20.) Please join us for a lively discussion and a great documentary!
Community Discussion and Brunch
November 17, 12PM
Centre for Social Innovation
601 West 26th Street, Suite 325
New York, NY 10001
I Learn America Premiere
November 17, 2PM
SVA Theatre
333 West 23rd Street
New York, NY 10011
You may also be interested in