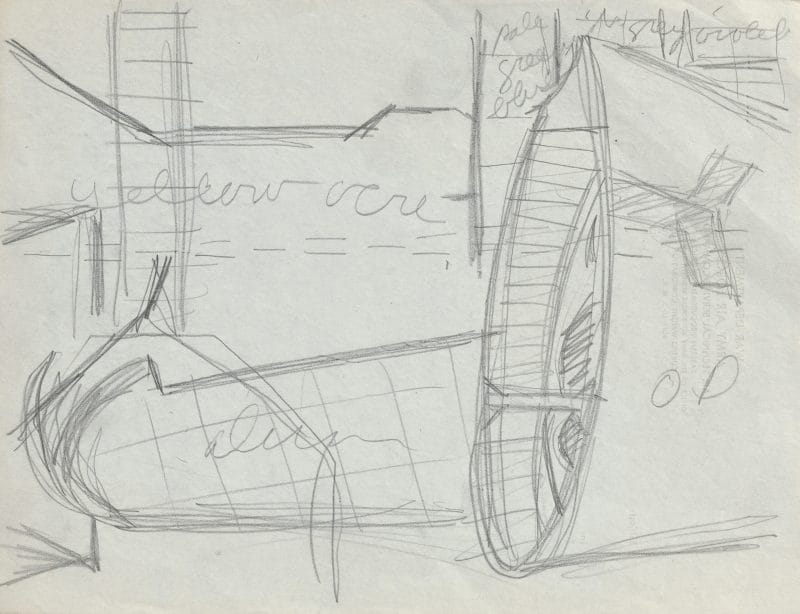 About the Object
This pencil sketch, completed in the Curtiss-Wright Aircraft Plant in Buffalo, New York, features an airplane wing and aircraft plant fixtures. Crawford's notations about color mention "yellow oc[h]re," "pale green blue," and "grey violet."
Additional Information
In December 1944, Crawford received a commission from Burton Tremaine, president and chairman of the Miller Lighting Company, to commemorate the installation of nine miles of continuous fluorescent lighting in the Curtiss-Wright Aircraft Plant in Buffalo, New York. Crawford was given special permission to photograph inside the plant, taking a least a dozen pictures and creating dozens of drawings, many of which were drawn on the back of War Department letterhead.
The Artist;
By descent to the Artist's son, John C. Crawford, New York;
Chadds Ford, PA. Brandywine River Museum of Art. Ralston Crawford: Air + Space + War (June 19-September 1, 2021); Dayton, OH. Dayton Art Institute (October 30, 2021-January 23, 2022).