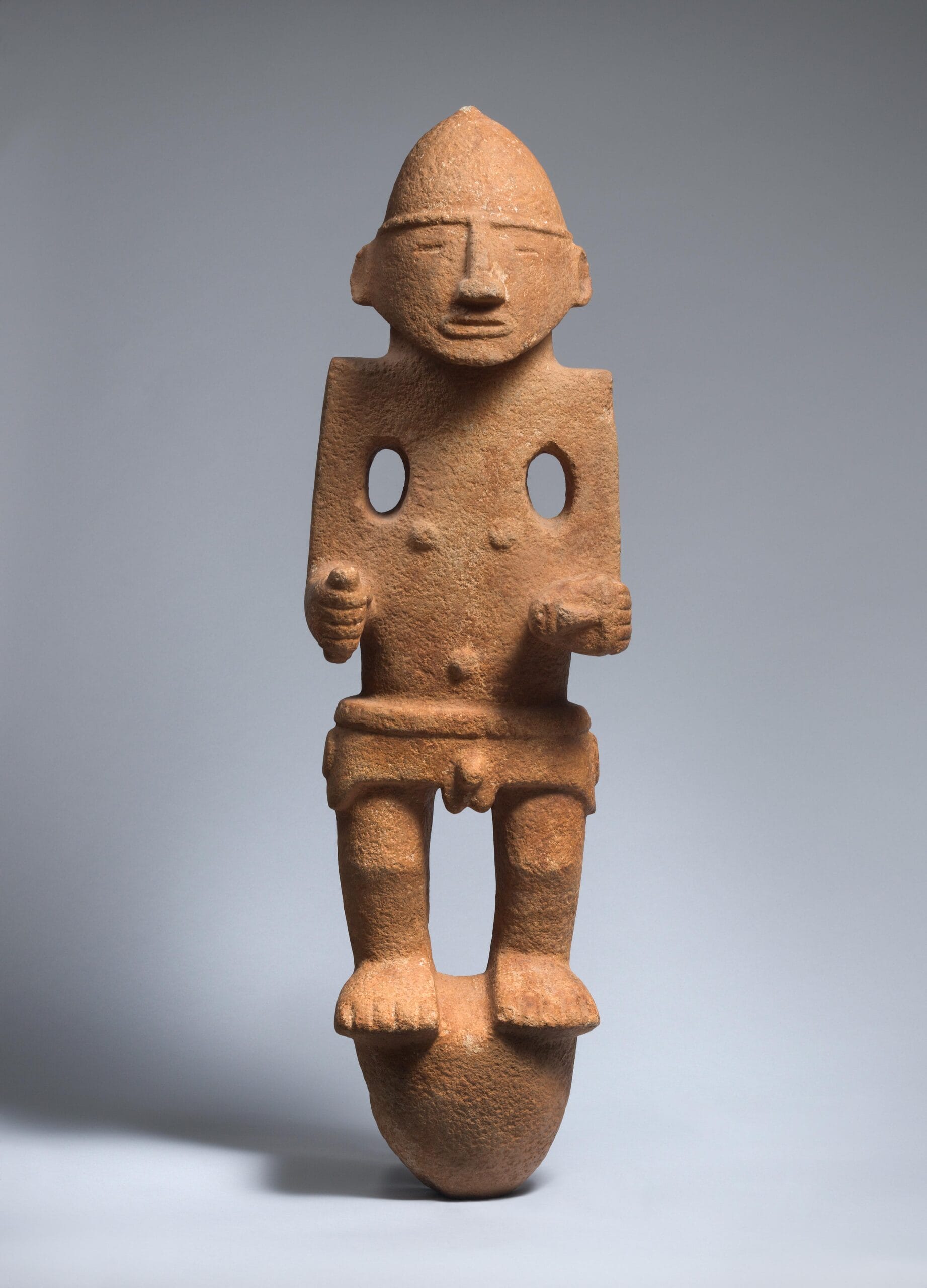 About the Object
Carved in volcanic stone, this sculpture features a warrior holding a small head with its left hand and what appears to be a tool (probably a hand axe) with its right hand. The warrior also wears a helmet and a belt with circular decorative elements on each side of his hips, and is barefoot with noticeable male genitalia. Notably, the figure's shoulders and torso are rendered considerably more geometrically than other more naturalistic areas of the work, such as the face. In addition, two circular holes separate the figure's core and each of its arms.
Additional Information
The archaeological division of Costa Rica falls into three style regions: the Guanacaste–Nicoya (northwest), the Central Highlands–Atlantic Watershed (east), and the Diquis (southwest). In addition to fostering an intrinsic relationship between agricultural and religious iconography, the rivalry for control of resources among ancient Costa Rican cultures is also thought to have caused their artistic iconography to place great emphasis on military power and warrior symbols. This is especially apparent in sculptural figures, like this example uncovered in the Diquis region.
[Throckmorton Fine Art, New York, NY];
The Jan T. and Marica Vilcek Collection, 2001-2010;
Gift to The Vilcek Foundation, 2010;