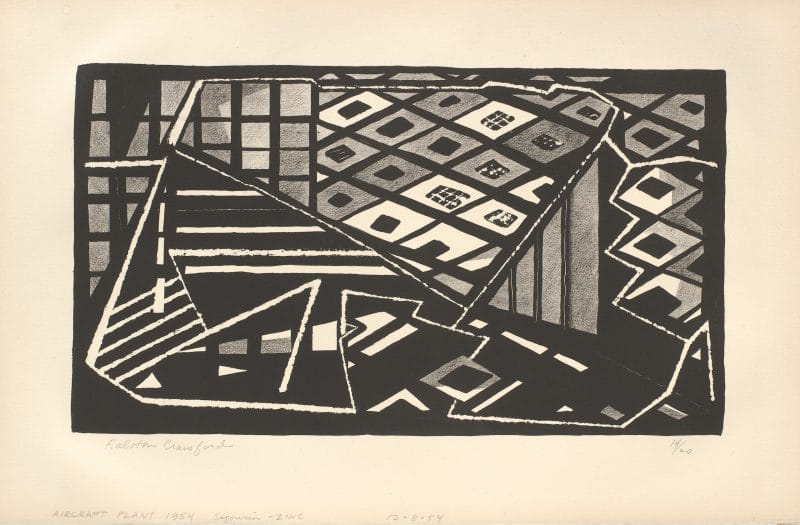 About the Object
This lithograph is based on elements from the Curtiss-Wright Aircraft Plant, including shapes that suggest fixtures, lighting, and plane parts. Crawford created this lithograph nearly a decade after his visit to the aircraft factory, illustrating the lasting impact of the experience.
Additional Information
In December 1944, Crawford received a commission from Burton Tremaine, president and chairman of the Miller Lighting Company, to commemorate the installation of nine miles of continuous fluorescent lighting in the Curtiss-Wright Aircraft Plant in Buffalo, New York. Crawford was given special permission to photograph inside the plant, taking a least a dozen pictures and creating dozens of drawings, resulting in at least 11 related paintings.
The Artist;
By descent to the Artist's son, John C. Crawford, New York;
Chadds Ford, PA. Brandywine River Museum of Art. Ralston Crawford: Air + Space + War (June 19-September 1, 2021); Dayton, OH. Dayton Art Institute (October 30, 2021-January 23, 2022).
Dorfman, John. "Air Power," Art & Antiques, June 2021, ill. p. 30.