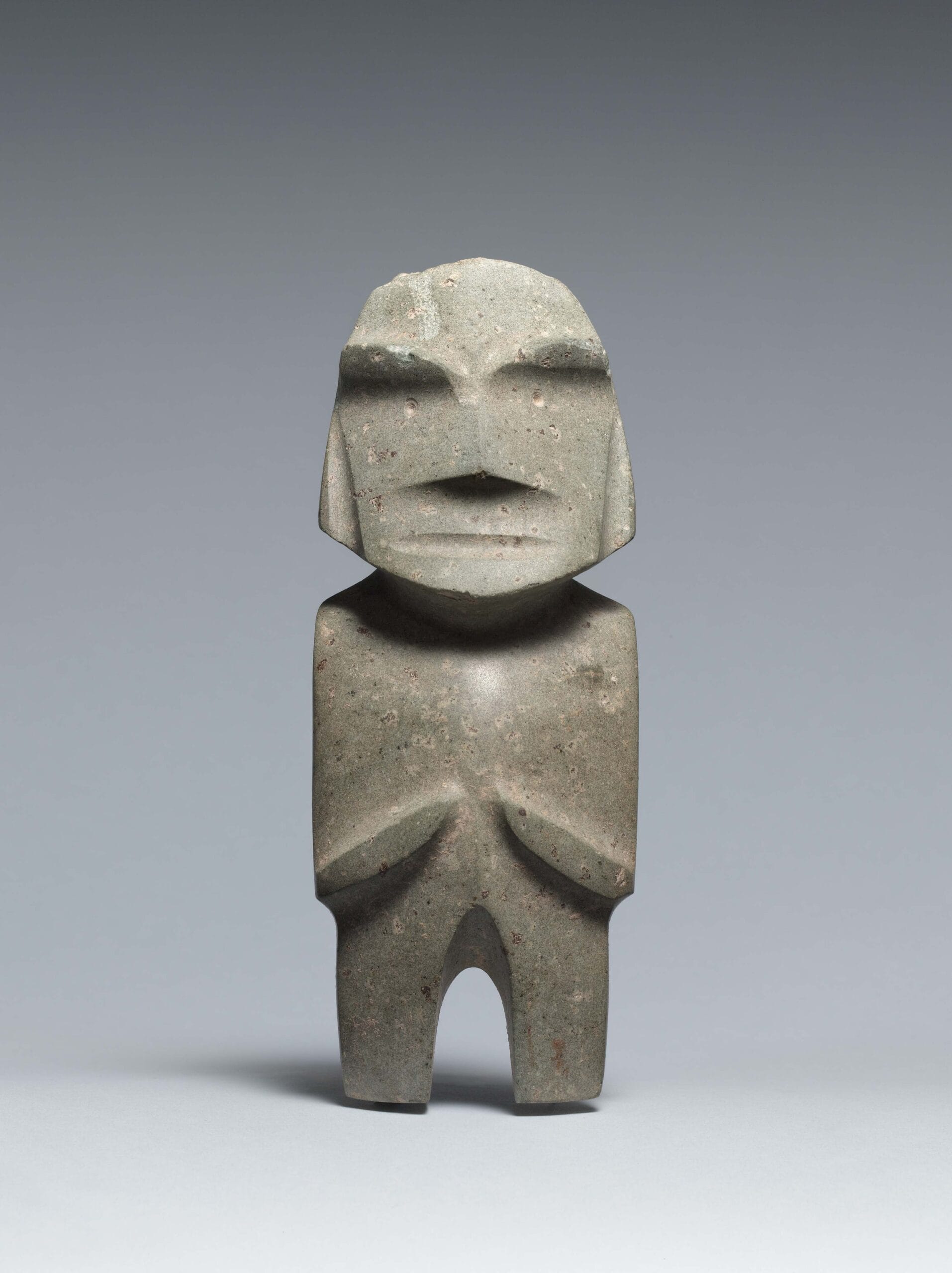 About the Object
Mezcala standing figures were often carved and polished from a light green stone, in this case perhaps andesite. The rounded head, prominent eyebrows, cuts to create eyes, slight nose, ears, and slightly open mouth are found throughout the Mezcala style, while areas of the torso have been polished and cut away to show upraised arms meeting in the center of the body. Legs have also been shaped by a vertical cut in the center. This is most likely where the original blade of the stone celt, or hand axe, existed before being carved into this form. Meanwhile, the facial features and head were shaped from the handle of the celt. Taken together, the style indicates that the figure was created during the middle phase of the Mezcala tradition.
Additional Information
Mezcala works are often found associated with burials, leading many scholars to believe they are associated with rituals around the afterlife. The green stone from which many Mezcala and Chontal pieces are shaped was also widely associated with fertility, rain, and maize in other Mesoamerican societies, which leads many academics to believe such figures had a wider range of uses. Such views are further supported by discoveries of the objects in locations such as under the templo mayor, or main pyramid, in the Mexica capital of Tenochtitlán, today's Mexico City.
[Economos Works of Art, Santa Fe, NM];
The Jan T. and Marica Vilcek Collection, 2006-2010;
Gift to The Vilcek Foundation, 2010;
You may also be interested in