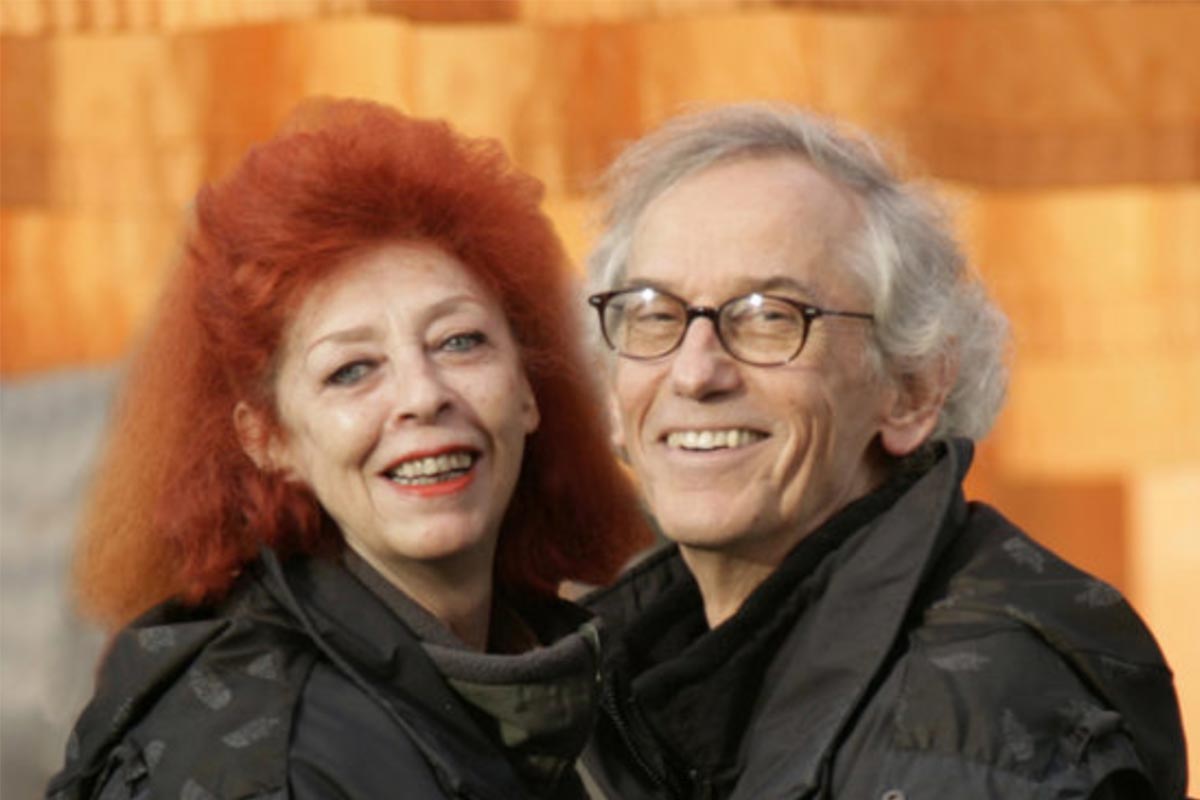 Christo and Jeanne-Claude, renowned installation and land-based artists, have said that the goal of their work is to create joy and beauty, allowing viewers to see familiar landscapes in new ways.
Christo was born in Soviet Bulgaria. He attended the National Academy of Art in Sofia prior to moving to Prague, and then altogether escaping the Soviet Union to Geneva, and then Paris. Jeanne Claude was born on the same day as Christo in 1935, in the French protectorate of Morocco. She studied Latin and philosophy at the University of Tunis in Tunisia before moving to Paris, where she met Christo in 1958.
Christo and Jeanne-Claude had their first child in 1960 and collaborated on their first art project, Stacked Oil Barrels, an arrangement of brightly colored oil barrels blocking a Parisian street, in 1961. The pair immigrated to New York City in 1964, launching a joint artistic career that would span the next five decades. The artists are known for "wrapping" objects and historical sites, such as the Reichstag (1995), the Parisian Pont Neuf bridge (1985), and Chicago's Museum of Contemporary Art (1969). They also constructed various brightly colored land installations, such as The Gates in Central Park (2005), Running Fence in Sonoma and Marin County, California (1976), The Umbrellas in Japan and California (1991), and Surrounded Islands off the coast of Miami (1983).
Their work is credited with revitalizing the artistic and cultural scenes in the various cities of their staging; the wrapping of the Reichstag, for instance, is considered to have marked the rebirth of Berlin as a world city. Much of these works took decades to plan and execute, as the two had to secure permissions and wade through dense bureaucratic structures. For their groundbreaking work, Christo and Jeanne-Claude were presented with the Doris C. Freedman Award for Public Art and an Achievement in Contemporary Sculpture Award from the International Sculpture Center.
In 2009, Jeanne Claude passed away from complications related to a brain aneurysm. Christo, who is based in New York City, continues to work, culling from hundreds of artistic ideas he says he and Jeanne Claude envisioned together.
You may also be interested in